"Sculpture is more calculated to improve and refine the taste than pictures are, because it is an art which requires chaste composition, beauty and correctness of form, and high sentiments" — John Gibson, Letter to Margaret Sandbach (qtd. in Eastlake 17).
Biography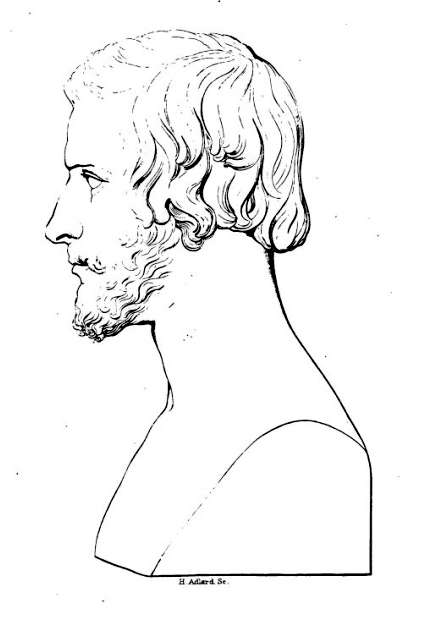 Left: Portrait by John Partridge. Right: Profile outline of John Gibson's bust by William Theed. [Click on images to enlarge them.]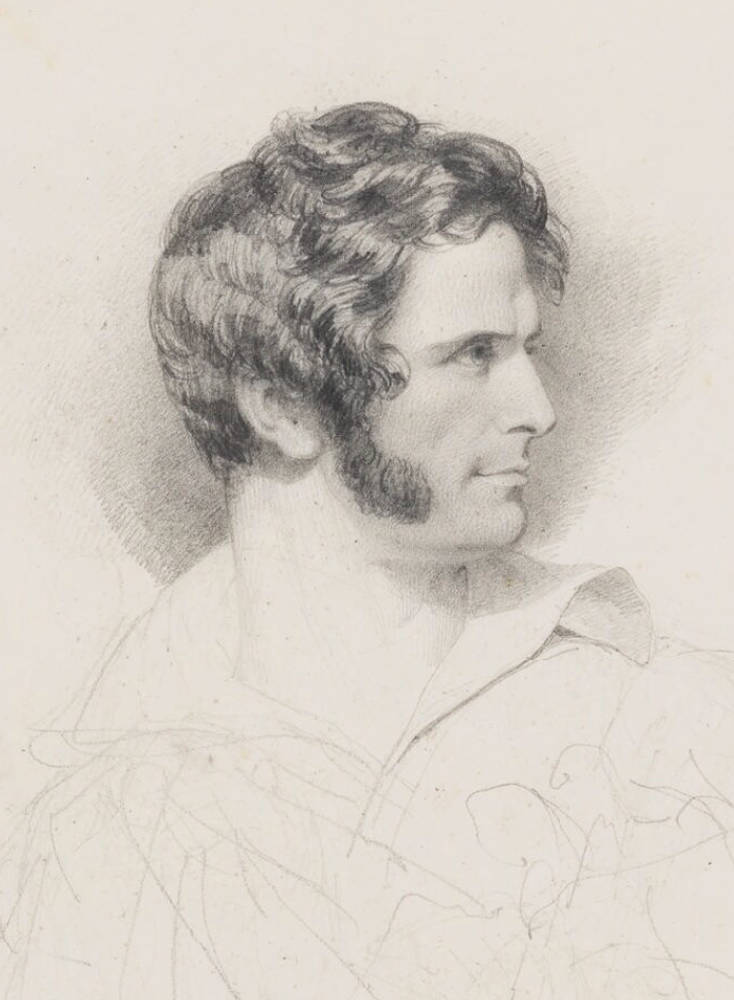 John Gibson, whom Turner called affectionately "Gibby" (Eastlake 107), was born near Conway in Wales into the Welsh-speaking family of a market-gardener. He never forgot that he was Welsh, but when he was nine, his father decided that they should join other Welsh families emigrating to America, and the Gibsons left Wales on the first stage of the journey. Thanks to Mrs Gibson's apprehensions about the voyage, they got no further than Liverpool. As a result Gibson spent the rest of his childhood there. He had shown artistic inclinations from an early age, and, after leaving school, was apprenticed first to a cabinet-maker, then to a wood-carver. His interest in working with marble finally brought him to the notice of the Liverpool banker and art-collector William Roscoe.
Early in 1817 he went to London, with letters of introduction to Lord Brougham and "Mr Christie the auctioneer, a man of classical learning and pure taste in art" (Eastlake 40). On his next trip to the capital he met Fuseli, Flaxman (who was particularly kind to him) and other figures in the art world, including William Blake, "who complained sadly of the want of feeling in England for high art" (Eastlake 42). Perhaps Blake's dissatisfaction reinforced Gibson's long-cherished dream of going to Rome, which he fulfilled that September, becoming one of the first young sculptors to find his way out there after the Napoleonic wars. He spent most of his life there from then on, and was always helpful to those who came after him. His reputation soared: "Who in Italy will compare with Gibson — ?" asked one critic in the Art Journal (qtd. in Read 13). In later life he was close to the royal family, personally measuring Queen Victoria's features for a sculpture which was placed in the prince's chamber in the House of Lords (see Read 52 and Greenwood).
Lady Eastlake, who edited a biography of Gibson, was full of praise for both his character and his work. As for his character, she writes, "He was habitually serene and temperate, like his statues in repose; though there was fire and passion beneath, as some of his works might also exemplify" (4). She also describes his "negative indifference to gain" and his "positive generosity," concluding that his was "the very beau ideal of the artist-career" (10). As for his skill as a sculptor, she says: "Mr Gibson's knowledge of the human figure was consummate — his taste exquisite and sure — his feeling for drapery, his power of modelling it, and his unwearied patience in obtaining the best disposition of the folds, was unapproachable" (236). — Jacqueline Banerjee
Related material
Works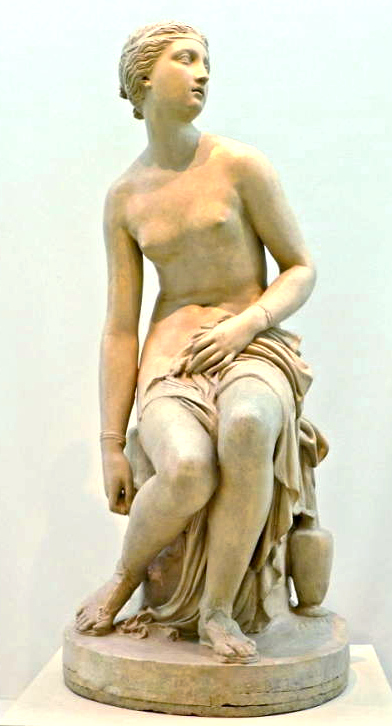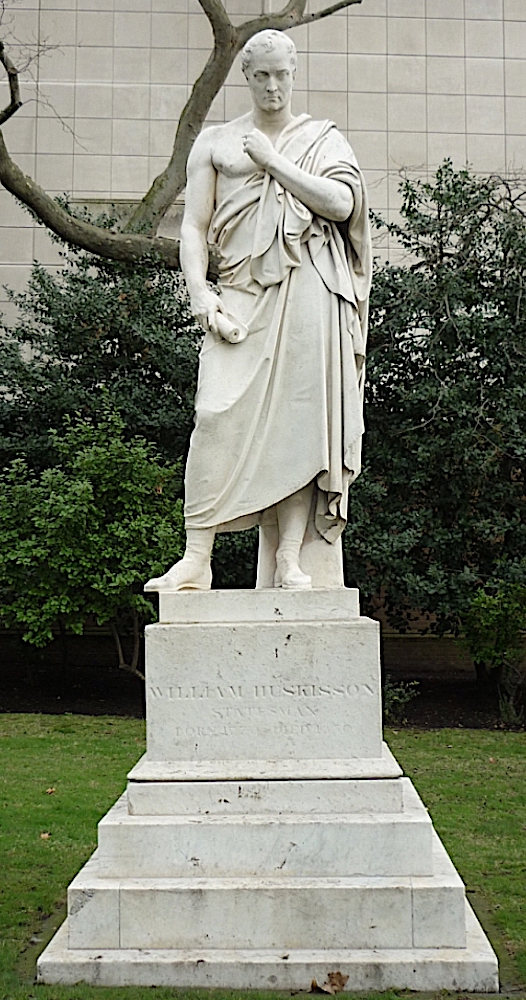 Bibliography
Eastlake, Lady, ed. Life of John Gibson, RA. Sculptor. London: Longman, Green, & Co., 1870.
Greenwood, Martin. "John Gibson (1790-1886)." The Oxford Dictionary of National Biography. Online ed. Viewed 14 January 2009.
Read, Benedict. Victorian Sculpture. New Haven and London: Yale University Press, 1982.
---
Last modified 28 June 2020