Orpheus and Euridice
George Frederic Watts RA (1817-1904)
Oil on canvas
29 1/2 x 18 1/2 inches; 74/9 x 46.0 cm.
[Another version, horizontal format]
Provenance: William Connall Jnr; John Reid, Glasgow
Exhibited: RGIFA 1890 (631); Rome, International Fine Arts Exhibition 1911 (107); Paisely 1913
[See commentary below]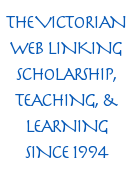 Commentary by Anthea Brooke
This canvas is one of eight different versions of this subject by Watts. Three are in public galleries (Liverpool, Walker Art Gallery, City of Aberdeen Art Gallery and Museum and the Watts Gallery, Compton). In this canvas Watts shows the moment when Orpheus, overcome with longing to see Eurydice, has turned to look in her face, and tries to seize her body in his arms before she falls back into Hades. The living tones of his body and dress contrast strongly with the greenish pallor of Eurydice. Death was one of Watts' most constant themes, few of which express the accepted view of an afterlife, while the greater number adopt a Pagan finality. An analogous work is Love and Death. As with the picture of Sapho, love is irretrievably lost and the poet ceases to sing. There is no expression of hope in afterlife, only bitter, rebellious, sorrow. The love of Orpheus and Eurydice, symbolic of the "sacred marriage" of the masculine and feminine principle, with its consequence of Orpheus' death at the hands of the Thracian women unable to conceive of undivided love, has its religious parallel. This was a philosophical counterpart to another view, taken by the French Symbolists, the Manichean principle of the evil of sensuality, embodied in Woman. Mallarmé however wrote that an "Orphic explanation of the earth" was the ultimate function in poetry. Orpheus, the original poet and creator of music, was the first link in the chain of poetic inspiration spanning the centuries. Watts' thoughts on the subject are not recorded. Of religion he said "I do not admit that reason can be banished at the behest of belief". In his interpretations of classical mythology his paintings as thought are at their clearest, and it was of these that Roger Fry wrote "the finest, most central qualities of Watts' genius find expression". The importance of the subject to the artist is expressed in the number of versions painted.
The Fine Art Society, London, has most generously given its permission to use information, images, and text from its catalogues in the Victorian Web. This generosity has led to the creation of hundreds and hundreds of the site's most valuable documents on painting, drawing, sculpture, furniture, textiles, ceramics, glass, metalwork, and the people who created them. The copyright on text and images from their catalogues remains, of course, with the Fine Art Society. [GPL]
References
Barrington, Mrs Russell. Reminiscences of G. F. Watts. London: 1905; pp. 126-27.
Brooke, Anthea. Victorian Painting. Catalogue for exhibition November-December 1977. London: Fine Art Society, 1977. No. 74.
Catalogue of the Collection of Pictures belonging to John Reid (Published privately in 1913), p 41, illustrated.
Fry, Roger. "Watts and Whistler." Edinburgh Review 413 (July 1905): 48-49.
Macmillan, H. The Life-Work of George Frederic Watts RA. London, 1903; pp 47, 109.
Watts, Mrs. George Frederic Watts, Annals of an Artist's Life. 2 vols. London: Macmillan, 1912.
---

Victorian
Web

Artists

G. F.
Watts

Paintings

Next
Last modified 5 November 2004