aura Theresa Epps (1852-1909) was the youngest daughter of the respected homeopathic doctor George Napoleon Epps and his wife, Anne Charlotte Bacon. Born into a highly cultured family — her sister also became a painter, and married Edmund Gosse — she demonstrated a talent for art which took her into artistic circles, and she became a pupil of Sir Laurence Alma-Tadema — who had already met and fallen in love with her. Although she was considerably younger, she would become his second wife, and an accomplished artist in her own right. The year after her death, the following encomium of her work appeared in The Studio:
if any art ever breathed an exclusively feminine spirit it assuredly issues from the emanations of this delicate and supremely gifted lady. To approach her, indeed, we must needs shake off the dust of a turbulent, mechanically controlled modern world. The artist dwells apart and in so cool and sequestered an interior, that we seemed to catch our breaths on entering into at once so radiant and fragrant an atmosphere. For it is always summer that we find imprisoned within Lady Tadema's four walls. With pain, with distress, she has neither part nor lot. In her hands the fairest of young mothers clasp the chubbiest of babies to their breasts. The tenderest of maidens sigh at their mullioned casements (though be sure their lovers are not far distant), and the most demure of tiny ladies lift their brocaded skirts as they trip to the music of viol and virginals.
Not that superlatives in any way express or explain an art so dignified, so chastened, so simple as is that of Lady Alma Tadema's. For with all the tender sensibility, the almost ecstatic abandon with which she depicts child life, there is a curious restraint in her methods which comes of long schooling. A student to the end of her too short life, the painter's love and reverence of nature seems to make her handle her pigments as a nun might count her rosary....
Such methods hardly tend to a large output. The only cause for wonder is that the painter accomplished as much as she did in a life which, some years before the close, was broken and distracted by illness. Yet it was towards the close and'in the midst' of protracted suffering that the artist's genius shone the brightest. A wonderful fulness and richness, an extraordinary sense of the sumptuous colour of life, seemed to come to the tender lady who was about to quit it. [54-55]
She found her inspiration in more homely subjects than her husband, and was inspired by seventeenth-century Dutch painting rather than the classical world. In 1886, the couple moved to the house in St John's Wood which James Tissot had left in 1882 after his beloved Kathleen Newton died. Like her husband, she exhibited at the Royal Academy and other galleries, and even at the International Exhibition in Paris in 1878 — one of only two women artists to do so ("Laura, Lady Alma-Tadema"). Interestingly Dixon feels that Laura Alma-Tadema was more highly thought of in Germany and America than in her homeland (56), but this might not be the case now. — Jacqueline Banerjee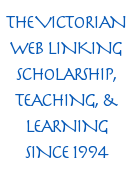 Paintings
Bibliography
Dixon, Marion Hepworth. "Lady Alma Tadema's Pictures." International Studio 41 (July-October 1910): 54-58, and illustration on p. 59. Internet Archive, from a copy at the University of Illinois Urbana-Champaign. Web. 28 November 2021.
"Laura, Lady Alma-Tadema (1852-1909)." Lot essay for A Looking Out a'Window (Sunshine)." Christie's. Web. 28 November 2021.
---
Created 28 November 2021