He differs from all the other artists I have known, except John Lewis, in the gradual increase of technical accuracy which attends and enhances together the expanding range of his dramatic invention; while every year he displays more varied and more complex powers of minute draughtsmanhip, more especially in architectural detail, wherein somewhat priding myself as a speciality, I nevertheless receive continual lessons from him. — John Ruskin (quoted in Spielmann)
He is in the highest sense a superficial artist. It was this quality that was to bring down on Alma-Tadema the wrath of Bloomsbury. . . . When treating historical subjects, Alma-Tadema chose either a minor incident or a moment of repose and contemplation. Not for him the heights of emotion or dramatic action. He never painted a battle scene, although he did paint one assassinated Roman emperor. He painted the Colosseum, but concentrated on the audience and the architecture rather than gladiators or wild beasts devouring Christians. — Christopper Wood (119)
Biography
Lawrence Alma-Tadema was a Dutch artist who exhibited in Britain from the mid 1860s and became a resident in 1870. His paintings are vivid realisations of scenes from classical life and history.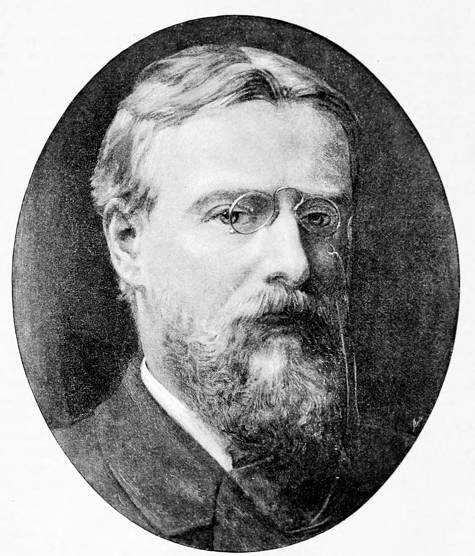 He received his art training in Antwerp at the Academy under Baron Gustave Wappers and from 1859 in the atelier of Baron Leys. Leys encouraged him to develop realism and immediacy in his paintings, and criticised one of them: 'That is not my idea of a table. I want one that everyone knocks their knees to pieces on' (Swanson, 1977). In 1863, Tadema made a honeymoon visit to Italy. He was deeply impressed by Pompeii and abandoned subjects from Merovingian History in favour of more appealing Roman genre scenes.
In 1864 the art dealer Gambart first saw Alma-Tadema's work and was deeply impressed, giving the artist major commissions. Tadema's paintings began to appear in Gambart's 'French Gallery' in London and in 1869 he first exhibited in the Royal Academy. In 1870 he moved to London. British patronage and the disruption of the French art world by the Franco Prussian War decided him against Paris.
From the mid 1860s he had gained many European awards and honours including a second class medal in the 1867 Paris Exposition Universelle. After 1870 he was honoured in Britain. He became an Associate of the Royal Watercolour Society in 1873 and a member in 1875, an Associate of the Royal Academy in 1876 (declaring 'I feel officially employed as an Englishman,'ibid.), and a Royal Academician in 1879.
He was knighted in 1899 and awarded the Order of Merit in 1905. In 1882, the year of his one-man exhibition at the Grosvenor Gallery, he took Tissot's old house in St John's Wood. Here he lived in classical opulence, installing an aluminium ceiling in his studio which filled his paintings with a brilliant silvery light, and a brazen staircase reputed to be of solid gold. The best modern study of the artist is the monograph (1977) by Vern G. Swanson, who [in 1990] published a catalogue raisonné of Alma-Tadema's work. — Hilary Morgan
M. H. Spielmann's "Laurence Alma-Tadema: A Sketch" (1886)
Works
Exhibitions and discussions
Related Material
Bibliography
Barrow, R. J. Lawrence Alma-Tadema. London: Phaidon, 2001.
Morgan, Hilary and Nahum, Peter. Burne-Jones, The Pre-Raphaelites and Their Century. London: Peter Nahum, 1989.
Spielmann., M. H. "Laurence Alma-Tadema: A Sketch." Magazine of Art 20 (1886). London: Cassell and Company. Pp. 42-50 and frontispiece. Internet Archive version of a copy in University of Toronto. Web. 31 January 2015.
Swanson, Vern G. Sir Lawrence Alma-Tadema. The painter of the Victorian vision of the ancient world. London: Ash and Grant, 1977.
Swanson, Vern G. The Biography and Catalogue Raisonn´e of the Paintings of Sir Lawrence Alma-Tadema. London: Garton & Co, 1990.
Thurber, T. Baron. Alma-Tadema and Antiquity. Six-page information sheet for the exhibition of The Sculpture Gallery. [Hanover, N. H.: Hood Museum, 2008.
Wood, Christopher. Olympian Dreamers: Victorian Classical Painters. London: Constable, 1983. 106-30.
---
Created 31 January 2015

Last modified 28 November 2021