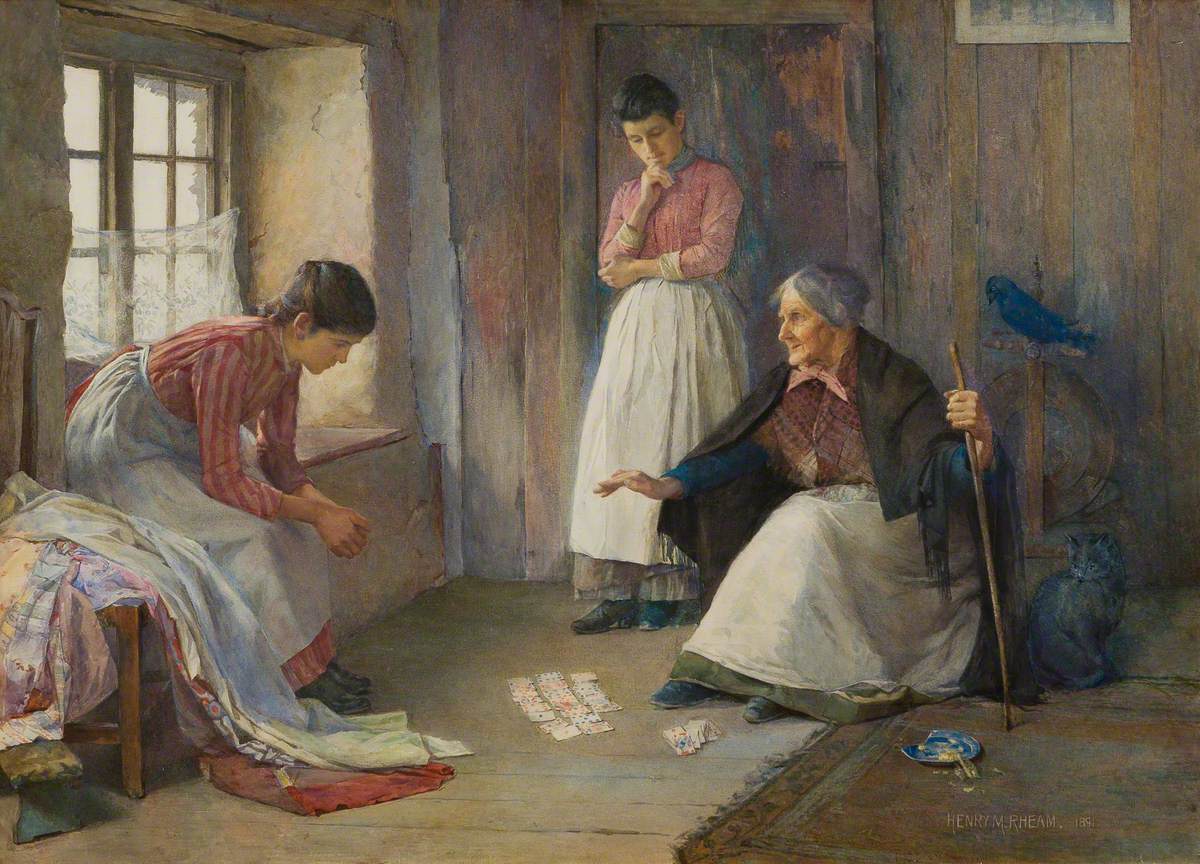 Henry Meynell Rheam (1859-1920) was the first cousin of Henry Scott Tuke, and a good cricketer, both factors that help to account for his settling in Newlyn in 1890.
The eldest surviving son of a large Quaker family, with Yorkshire troots on both sides, he was born in Birkenhead on Merseyside. His father "became a successful hide and leather merchant" (Cartmell), and he went to boarding school in Weston-super-Mare. He was in Germany at some point, but in 1884 he went to Heatherly's school in London in 1884, and on from there in 1886 to the popular Académie Julian in Paris (see "Henry Meynell Rheam"). Like so many young artists of that time, on his return to England he was attracted to the fishing villages and artists' colonies in Cornwall, moving first to Polperro and then to Newlyn, where his cricketing prowess was in demand for the annual match against the team from St Ives (see Birch 31).
Mainly a watercolourist, Rheam became part of the inner circle of the Newlyn School as Honorary Secretary of the Newlyn Society of Artists. He also made a name for himself in the wider art circle. The Cornish Masters website also tells us that "Rheam exhibited at the Royal Academy, was elected to the R.B.A. (Royal Society of British Artists) in 1889, and R.I. (Royal Institute of Painters in Water Colours) in 1892 and exhibited regularly in all 3 institutions." Later on, he became more interested in fantasy and He was ony 61 when he died in nearby Penzance. — Jacqueline Banerjee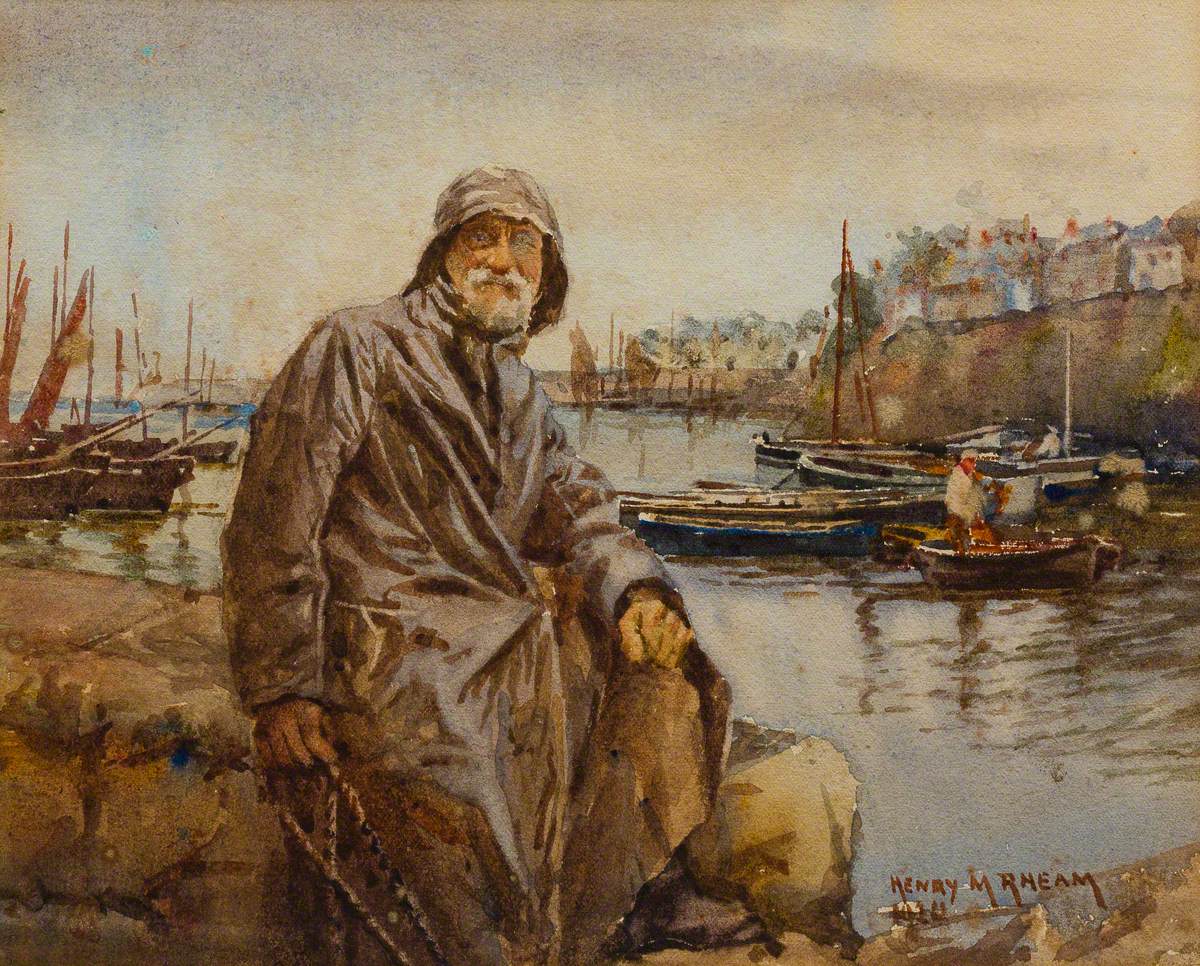 Works
Bibliography
Birch, Mrs Lionel. Stanhope A. Forbes, ARA, and Elizabeth Stanhope Forbes, ARWS. London: Cassell, 1906. Internet Archive. Contributed by the Kahl/Austin Foundation. Web. 5 April 2021.
Cartmell, Kate. "On the Lookout, by Henry Meynell Rheam." Lythm St Anne's Art Collection. Web. 5 April 2021.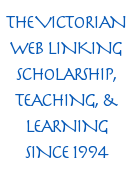 Cross, Tom. The Shining Sands: Artists in Newlyn and St Ives, 1880-1930. New ed. Tiverton, Devon: Westcountry Books, The Lutterworth Press, 2008.
Girl in Blue. Art Fund. Web. 5 April 2021.
"Henry Meynell Rheam." Cornish Masters. Web. 4 April 2021.
---
Created 5 April 2021