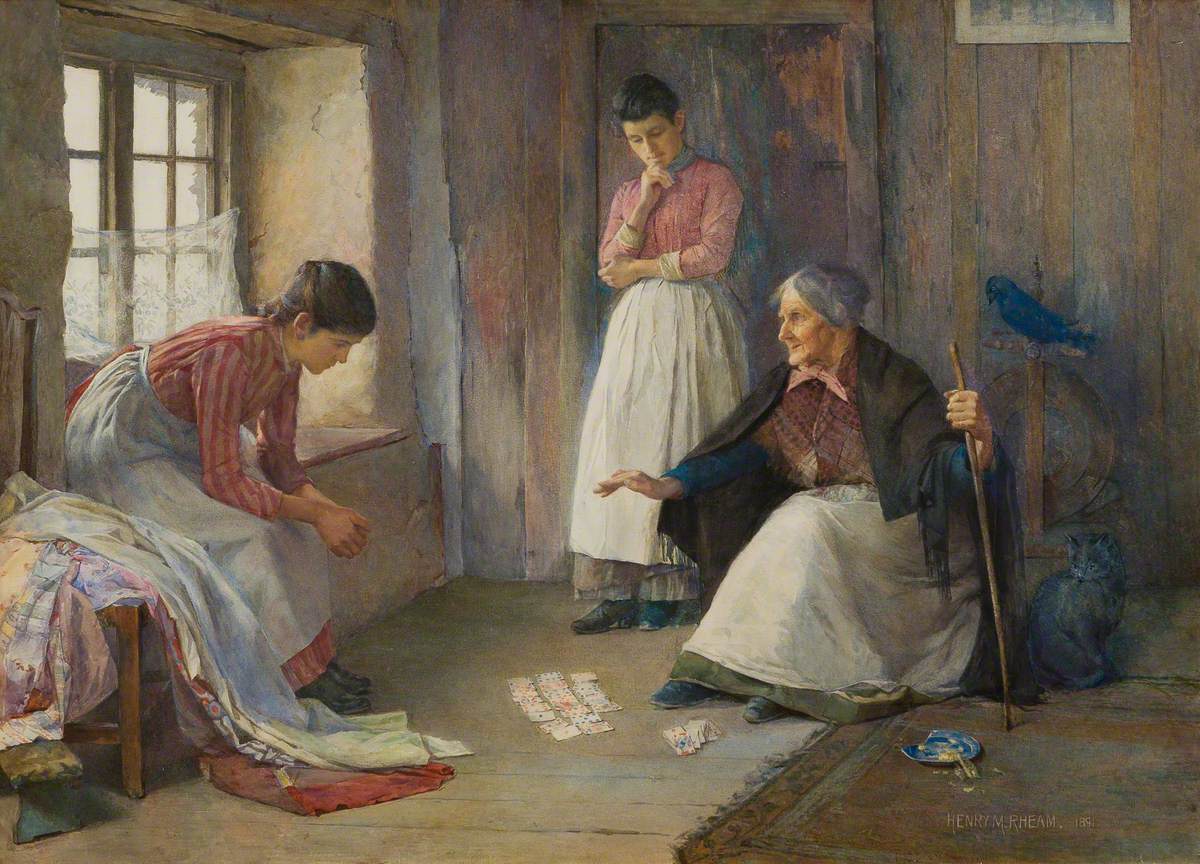 The Fortune-Teller (The Wise Old Woman), by Henry Meynell Rheam, RI (1859-1920). 1891. Watercolour on paper. H 65 x W 90 cm. Penlee House Gallery & Museum (bequeathed); accession no. PEZPH : 2014.10. Kindly made available via Art UK on the Creative Commons Attribution-No Derivatives licence (CC BY-ND).
At first this looks like a typical Newlyn work, with three women in a very bare room. But the oldest of the three, with her stick, black cat and a raven, is reading the cards to tell a younger one's fortune. A third woman stands by, as if considering the cards herself or waiting to hear her own fate. Fishermen's wives faced a life of special uncertainty, and the old woman, with something of a witch about her, may not be forecasting a golden future. According to the gallery's brief description of the watercolour, this "is one of a set of three, the other two paintings are of the fortunes of the girls coming true." — Jacqueline Banerjee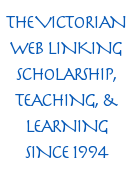 Bibliography
The Fortune-teller aka The Wise Old Woman. Penlee House Gallery & Museum. Web. 6 April 2021.
---
Created 5 April 2021