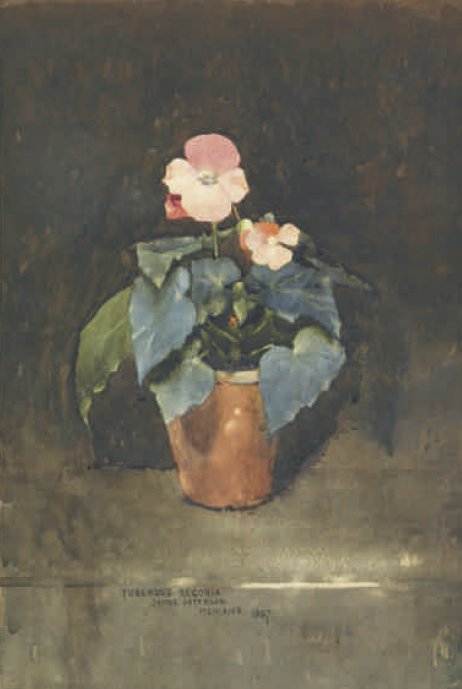 Tuberous Begonia
James Paterson RSA PRSW (1854-1932)
Watercolour
17½ x 12 inches; 44.5 x 30.5 cm.
'Landscape and still-life flower-pieces dominated Paterson's production during the late 1880s. His approach to both subjects suggests a painter for whom calm concentration was an essential precondition of painting. All other studio props were eliminated as he focused upon this most humble of subjects and brought it vividly to life. With the confidence of Chardin, Paterson could declare that these glowing pink flowers were sufficient in themselves to command attention and in this he led the way for later associates of the Glasgow Boys such as James Stuart Park' (McConkey 28).
Exhibited: London, New English Art Club, 1888, no.66, as Begonia (?), Although it appears not to have been illustrated at the time, the price of 10 gns, asked for Begonia at the NEAC suggests that it was a watercolour on the scale of the present work (See Wallace 6).