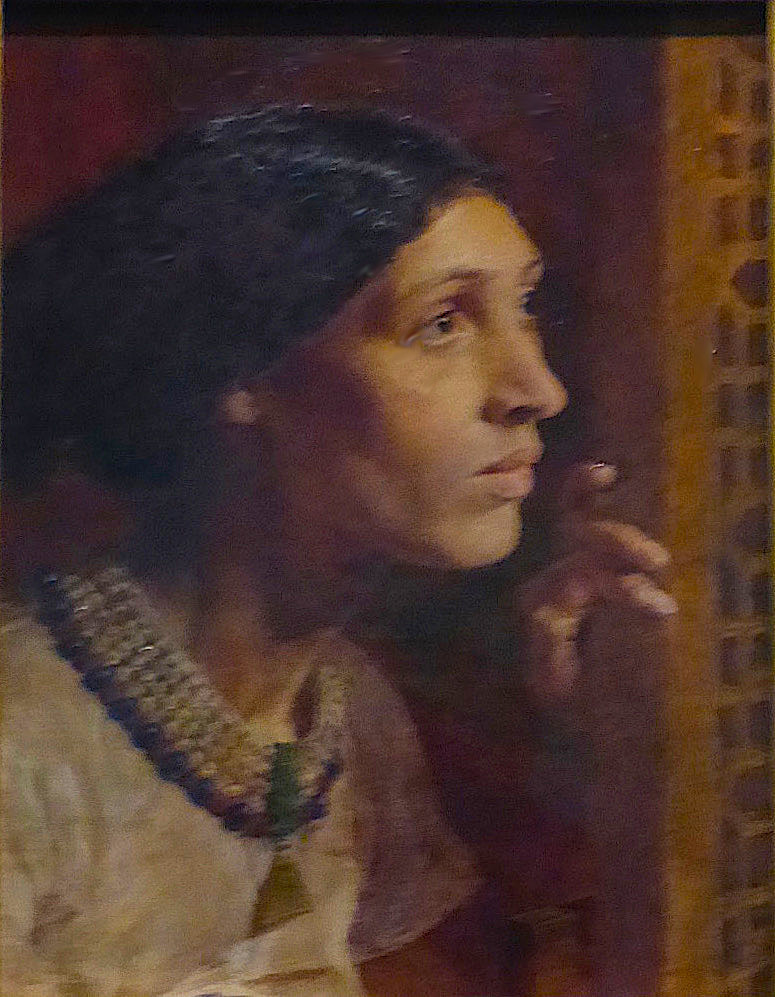 Mother of Sisera
Albert Joseph Moore, ARWS (1841-1893)
1866
Oil on canvas
25 x 36 cm.
Bequeathed by Emily and Gordon Bottomley
Jamaican-born Fanny Eaton modelled for this poignant painting, in which Moore captures the mother's anxiety when her son fails to return home. [Commentary continues below.]
[Click on the image to enlarge it, and mouse over the text for links.]
Photograph and text by Jacqueline Banerjee; the photograph was taken at the exhibition linked below, by kind permission of the National Portrait Gallery, London.