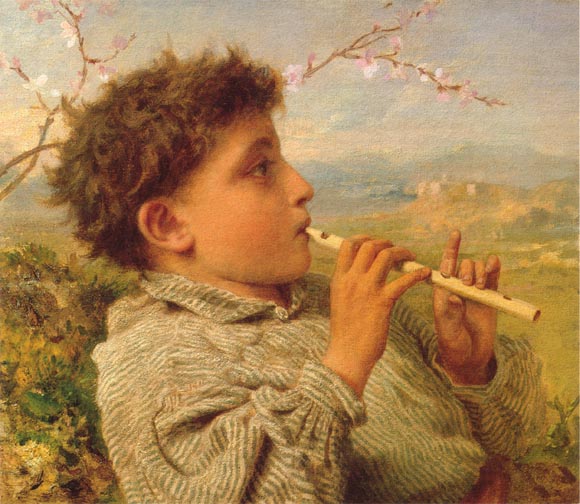 Shepherd Piper by Sophie Anderson, 1823-1903. 1881 Oil on canvas. Inscribed, verso: [?] "Shepherd Piper / S. Anderson Capri 1881;" and on label, verso: "This Picture belongs to / Gwendolen F Jebb." 12 x 14 1/8 inches (30.5 x 36 cm)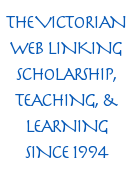 Born in Paris, of French parentage. Studied under Baron de Stueben, but left France for America with her family at the outbreak of the 1848 revolution. In America she met and married the English painter Walter Anderson; the couple moved to England in 1854 settling first in Cumberland and later in Bramley, near Guildford, in Surrey. Due to ill-health she moved to Capri in the early 1870s, living there for about fifteen years, before returning to England and settling in Falmouth, where she died two months after her husband.
References
The Fine Art Society Story. Part I. London: The Fine Art Society, 2001. Catalogue Number 1.
The Fine Art Society, London, has most generously given its permission to use information, images, and text from its catalogues in the Victorian Web. This generosity has led to the creation of hundreds and hundreds of the site's most valuable documents on painting, drawing, sculpture, furniture, textiles, ceramics, glass, metalwork, and the people who created them. The copyright on text and images from their catalogues remains, of course, with the Fine Art Society. [GPL]
---
Created 2000

Last modified 24 December 2018