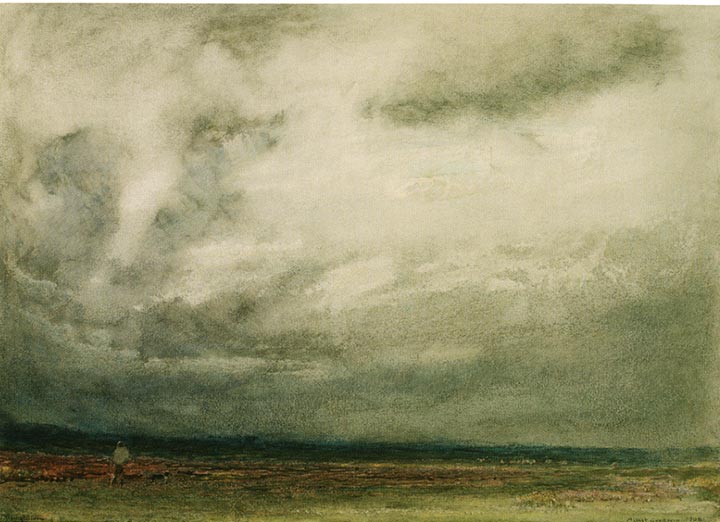 A Gathering Storm by Albert Goodwin, RWS, 1845-1932. RA 1899. Watercolor and bodycolor, 10 1/2 x 14 1/2 inches; signed and dated 1908 and inscribed with title.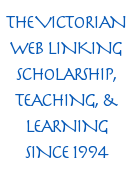 Goodwin's early works show a strong Pre-Raphaelite influence, but as his career progressed the influence of Turner became ever stronger and his landscapes became more imaginative and more atmospheric, concerned with fleeting weather effects rather than detailed documentation. A reviewer in The Spectator wrote in 1896: "Mr Goodwin's great power seems to lie in the fact that in his best work he is possessed by some strong and definite poetic emotion capable of being expressed by colour and form; - also that he has that command over the resources of his art which enables him to excite this emotion in others." — Rupert Maas.
References
The Maas Gallery. Exhibition catalogue. London, 2007. Catalogue no. 17.
[The Maas Gallery, London has most generously given its permission to use in the Victorian Web information, images, and text from its catalogues. The copyright on text and images from their catalogues remains, of course, with the Maas Gallery. Readers should consult the gallery website to obtain information about recent exhibitions and to order their catalogues. — GPL]
---
Last modified 24 June 2007