FRITH will be much thought of in some future day because he has illustrated the age in which we live, so that his pictures will remain valuable as far as they are true, while they will also be admired for their charming execution. . . . As Hogarth's scenes are for ever authorative, so in a lesser degree will be Frith's; but in a lesser degree only, as our pictorial newspapers now narrow the field for the painter in this respect. — William Bell Scott, Autobiographical Notes.
One of the greatest difficulties besetting me has always been the choice of subject. My inclination being strongly towards the illustration of modern life, I had read the works of Dickens in the hope of finding material for the exercise of any talent I might possess; but at the time the ugliness of modern dress frightened me, and it was not till the publication of Barnaby Rudge was presented to us, that I felt my opportunity had come, with the cherry-coIoured mantle and the hat and pink ribbons. [Frith quoted in Wallis, 56]
[••• = reproduction on this site.]
Large Social Panoramas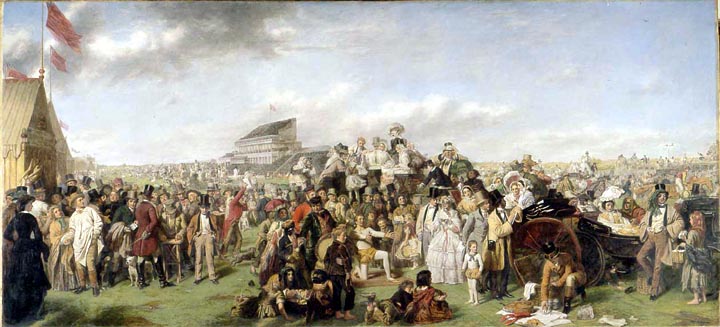 Genre Paintings, most with Several Figures
The Fishing Party

Measuring Heights

, 1863

A Wise Pet

The New Recruit

A Private View at the Royal Academy

, 1881
Artists and Models
Fancy and Costume Pictures, most set in Eighteenth Century
The Sidelong Glance

, 1845

Bargaining

The Love Token

, 1854

Back to Back

, 1867

Widow Wadman Lays Siege to Uncle Toby

, 1861

Claude Duval

Roger de Coverly and the Perverse Widow

, 1869

The Interrupted Letter

, 1901
Subjects from English History
Charles II's Last Sunday

, 1867

Nell Gwynne at Drury Lane

, 1869

Henry VIII and Anne Boleyn Deershooting at Windsor

, 1872

Charles II and Lady Castlemaine

, 1899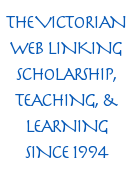 Portraits and Frith's Fair Ladies
Self-portrait

, 1838

Self-portrait

, 1876•••

Contemplation

Flower

, 1845

Feeding Time

, 1850

Charles Dickens

, 1859***

Polly Peachem

, 1875

Portrait of Amy Robart and Janet, 1870

Dolly Varden

, c.1842-49***

Dolly Varden

, 1876

Making a Posy

The Flower Sellet

, 1863

The Flower Girl

, 1865

Portrait of Isabel Lucinda Smith

The White Dress

, 1882

At Homburg

, 1870

The New Frock

, 1889***
The Road to Ruin

— a Hogarthian series
College

The Royal Enclosure at Ascot

Arrest

Struggles
Bibliography
Bills, Mark, and Vivien Knight, eds. William Powell Frith: Painting the Victorian Age. New Haven & London: Yale Univ. Press, 2006. 180 + xi pp. Hardback, £40.00. Paperback, £20.00. ISBN 0-300-12190-3. [Review by Jacqueline Banerjee, Contributing Editor, UK]
Frith, William Powell. My Autobiography and Reminiscences. 3 vols. London: Bentley & Son, 1887-88.
Newall, Christopher. A Celebration of British and European Painting of the 19th and 20th Centuries. London: Peter Nahum, nd [1999?]. Pp. 38-39.
Noakes, Aubrey. William Frith Extraordinary Victorian Painter: A Biographical and Critical Essay. London: Jupiter, 1978.
Panton, Mrs. J. E. [née Frith]. Leaves from a Life. 1908.
A Victorian Canvas: The Memoirs of W. P. Frith, R. A.. Ed. Nevile Wallis. London: Geoffrey Bles, 1957.
---
Last modified 7 November 2022