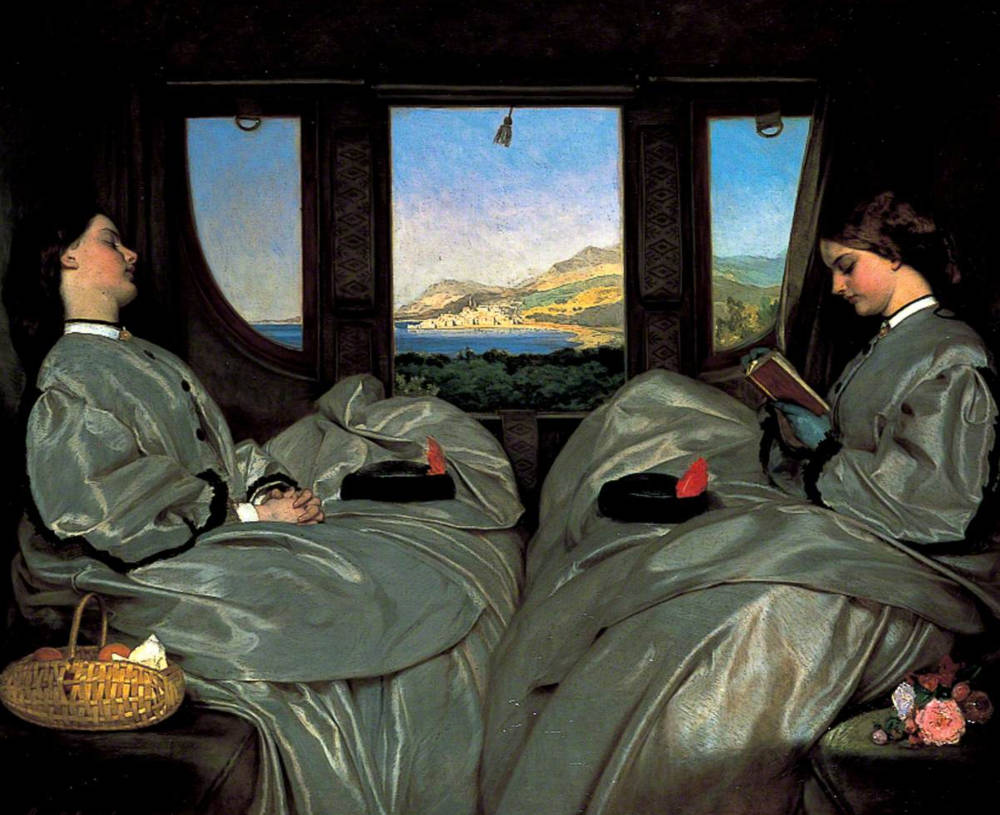 Travelling Companions, by Augustus Leopold Egg. 1862. Oil on canvas. Size= 25 3/8 x 30 1/8 inches. Collection: Birmingham City Museums and Art Gallery. Text by George P. Landow, and photograph of painting in frame by Jacqueline Banerjee (with thanks to the museum for allowing photography).
Dawn Carroll, E-Public Relations Officer for the National Museums Liverpool, wrote in the spring of 2008 to announce the Walker Art Gallery exhibition, Art in the Age of Steam, which included Manet's The Railway (The Gare Saint-Lazare) and Egg's The Travelling Companions as well as many other major works. The exhibition ran from 18 April to 10 August 2008. In its section "The Human Drama of the Raileway," the site explains:
Paintings that told stories were very popular in the Victorian period. From the mid-1850s, a few artists chose the railway as a setting for this type of painting.
They concentrated on two types of scene, the railway compartment and the railway station. Both raised the issue of social class. The contrast between first, second and third class travellers was a way of highlighting social inequality. The mixture of classes and incidents in the crowds expressed the restless, random nature of modern life. Departures and arrivals offered an opportunity for drama and emotion.
Frith's The Railway Station of 1862 was an enormous success and was imitated in many other countries. Later in the century, the focus of some artists moved to the poorer classes and the railway was used as a setting for paintings highlighting social problems.
Artists featured in this section of the exhibition: Abraham Solomon, Honoré Daumier, Augustus Egg, William Powell Frith, Frederick Bacon Barwell, Karl Wilhelm Hahn, Karl Karger, James Tissot, Frank Holl, Joaquín Sorolla y Bastida.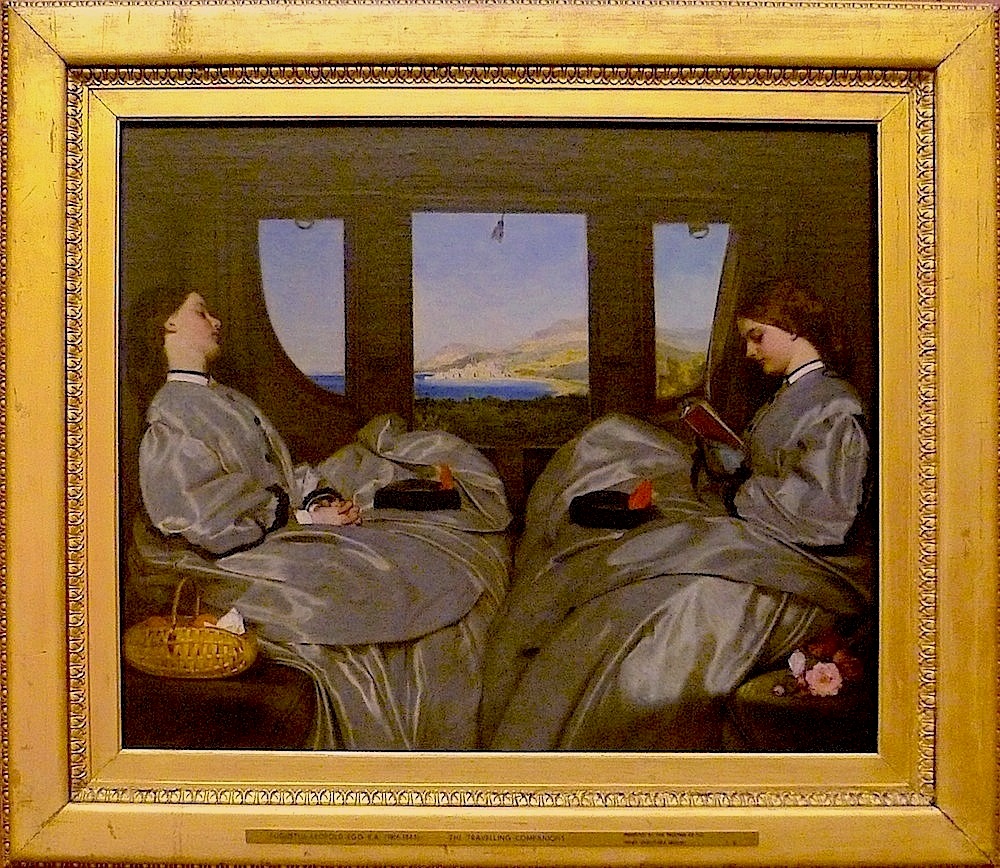 Photograph of the painting in its frame.
Details and Other Related Material
Bibliography
"The Human Drama of the Railway." Walker Art Gallery. 1 May 2008.
Hunt, William Holman. "Notes on the Life of August L. Egg." The Reader. 1 (1863): 462, 486-67, 557-58; 2 (1863): 42-43, 91, 516-17; 3 (1864): 56-57. The essay appeared anonymously, but Hunt discusses writing it with William Bell Scott, one of whose letters he included in the text.
---
Last modified 19 August 2021