D.G. Rossetti's depiction of the Virgin Mary shifted greatly in the year or two between The Girlhood of Mary Virgin and Ecce Ancilla Domini. The accompanying sonnet of The Girlhood seems to manifest itself in it s colorful nature and the greater number of symbolic elements in the painting - certainly a nod to Hogarth and the desire to draw a clear Biblical typology. While the The Girlhood is full of earthy tones - greens and reds - Ecce contains only a couple splashes of color among an otherwise white color composition. The Girlhood is set against a large window, and a man is shown in the garden tending to vines - an open and airy composition compared to the markedly claustrophobic Ecce. In the former, the Virgin appears calm but with a hint of realization dawning upon her face; in the latter she is filled with apprehension and recoils against the wall.
Discussion Questions
1. Does Ecce Ancilla Domini depart from the program of Biblical typology?
2. How do the water lilies, present in each painting, convey different meanings to the viewer?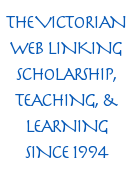 3. To what extent does the accompanying sonnet serve as a sort of guide to The Girlhood?
4. What might account for Rossetti's drastic re-telling of Mary's reaction to the annunciation between the two depictions?
5. The differences in the paintings suggest that more symbolism and attached meaning expand, rather than limit, the meaning of the painting. Is this true in these two? Does the psychological weight of Ecce counteract this effect, or should we understand it on a different level?
---
Last modified 27 June 2020