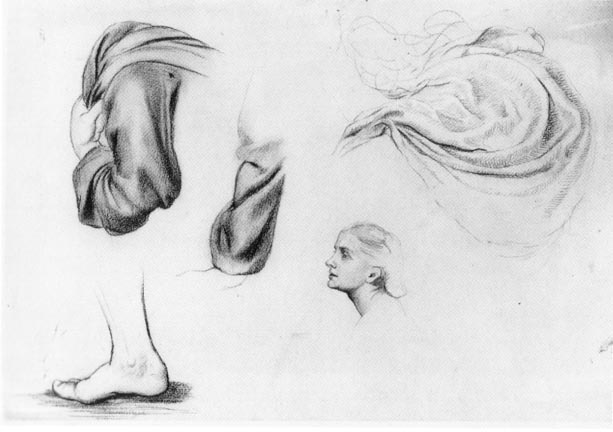 Studies of Drapery, a foot and a female head for the figure of Eld in "Love's Passing" by Evelyn de Morgan. 1883. Pencil and red crayon on paper. 14 x 20 inches, 35.5 x 51 cm.
Commentary by Peter Nahum
This is a preparatory study for Eld in the top right-hand corner of the painting, Love's Passlng. Evelyn de Morgan describes the scene:
Two lovers, seated in the twilight, hear the flutter of Love's wingw, and the music of his piping. In the far distance, on the otherside of the River of Life, are two figures approaching, Death and Eld. The man is absorbed in the music, but the women hears the footsteps coming.
Love's Passing was a painting very dear to Evelyn. She hung it in her house above all archway looking out on to the garden and she always refused to sell it.
Bibliography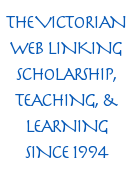 A Century of Master Drawings, Watercolours, & Works in Egg Tempera. London: Peter Nahum, nd. Catalogue number 35.
Stirling, A. M. W. William de Morgan ond his Wife. London: Thornton Butterworth, 1922. P. 201.
Peter Nahum, London, has most generously given its permission to use in the Victorian Web information, images, and text from its catalogues, and this generosity has led to the creation of hundreds and hundreds of the site's most valuable documents on painting, drawing, and sculpture. The copyright on text and images from their catalogues remains, of course, with the Peter Nahum. [GPL]
---
Last modified 27 June 2020