Introduction
Robert Brough by Francis Derwent Wood, R.A. (1871-1926). Signed and dated 1904. Click on image to enlarge it.
Robert Brough, whom Tait Britain Online describes as "a Scottish portrait painter," came from Aberdeen, "mingled briefly with the Glasgow Boys in the early 1890s before moving to Paris with fellow Scottish artist Samuel Peploe to study painting" (Cox) after which he moved to London, where he became John Singer Sargent's protegé.
Tall and handsome, Brough had an altogether eccentric flare in his attire and like a dandy wore specially designed top hats made to order. 'His graceful and slim figure, with a well-shaped head and neck set well and high upon his shoulders, combined with a faun-like alertness and boyish enthusiasm,' made him attractive to 'both sexes'. . . . Sargent befriended the handsome 'raw' Scotsman, who shared an admiration for the art of Velazquez, Manet and Whistler. . . . and he was taken under Sargent's wing. In his work it was noted that Brough sought 'to combine the dash of Sargent and the beautiful refinement of Velazquez. — Devon Cox (208-9)
After Brough died a horrible death from burns suffered when trapped in a wrecked railway carriage, Sargent completed some of his works to provide his mistress and child with financial help (information from the Fine Art Society). He then "in the sale and exhibition" of Brough's pictures (Kilmurray and Ormond, 20).
Works with images on this site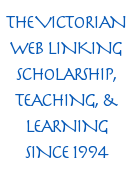 Works without images on this site
Fedalma

(1897; exhibited Fine Art Society 2011)

Bibliography

Cox, Devon. The Street of Wonderful Possibilities: Whistler, Wilde, and Sargent in Tite Street. London: Frances Lincoln, 2015.

John Singer Sargent. Ed. Elaine Kilmurray and Richard Ormond. Princeton: Princeton University Press, 1998.

---

Last modified 26 June 2020