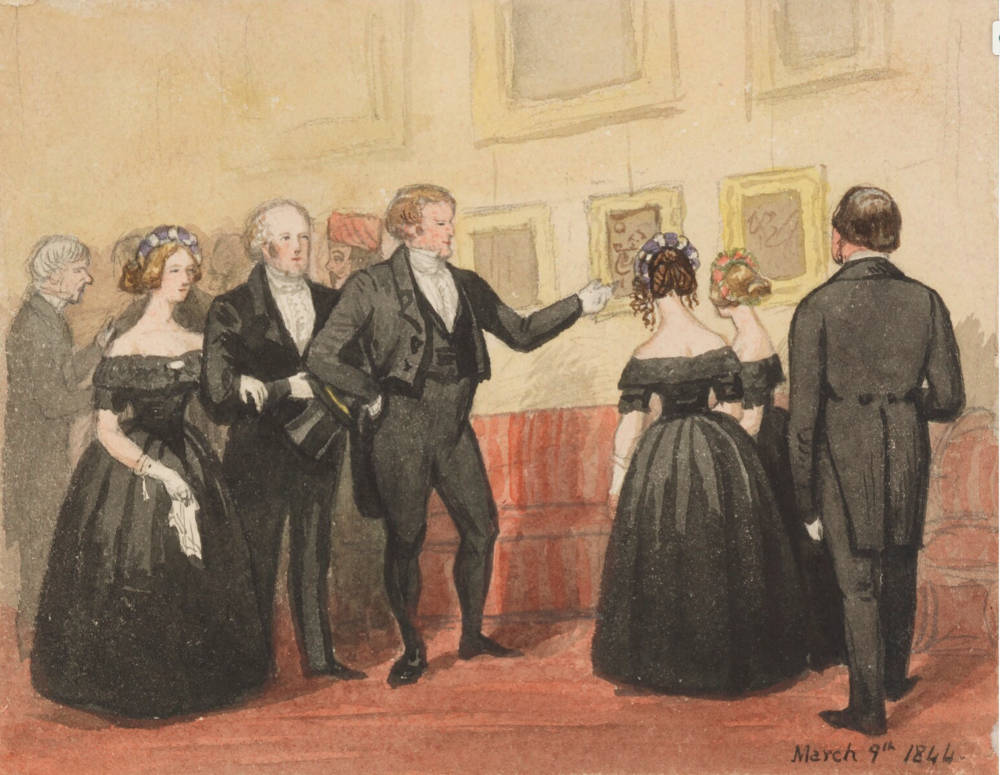 Sir Robert Peel, 2nd Bt showing his pictures by Jemima Blackburn (née Wedderburn) (1823-1909), 1844. Watercolour, 4 &frac348; x 5 ⅞ inches (119 x 150 mm). Courtesy of the National Portrait Gallery NPG 2772(28a). Given by Mary and Jane Clerk, 1935. Click on image to enlarge it.
The National Portrait Gallery's extended catalogue entry provides the following information:
Inscribed below the drawing in ink: Sir Robert Peel shewing his pictures. Whitehall Gardens
Inscribed below this in pencil in another hand: Lord Brougham Maria Clerk Sir George Clerk, Sir Robert Peel, Isabella Clerk J. B James Clerk
This drawing forms part of an album, and appears on p 8 above a drawing showing a breakfast party at the house of Samuel Rogers. It is reproduced T. Lever, The Life and Times of Sir Robert Peel (1942), facing p 232.
Related Material
---
Last modified 11 January 2021