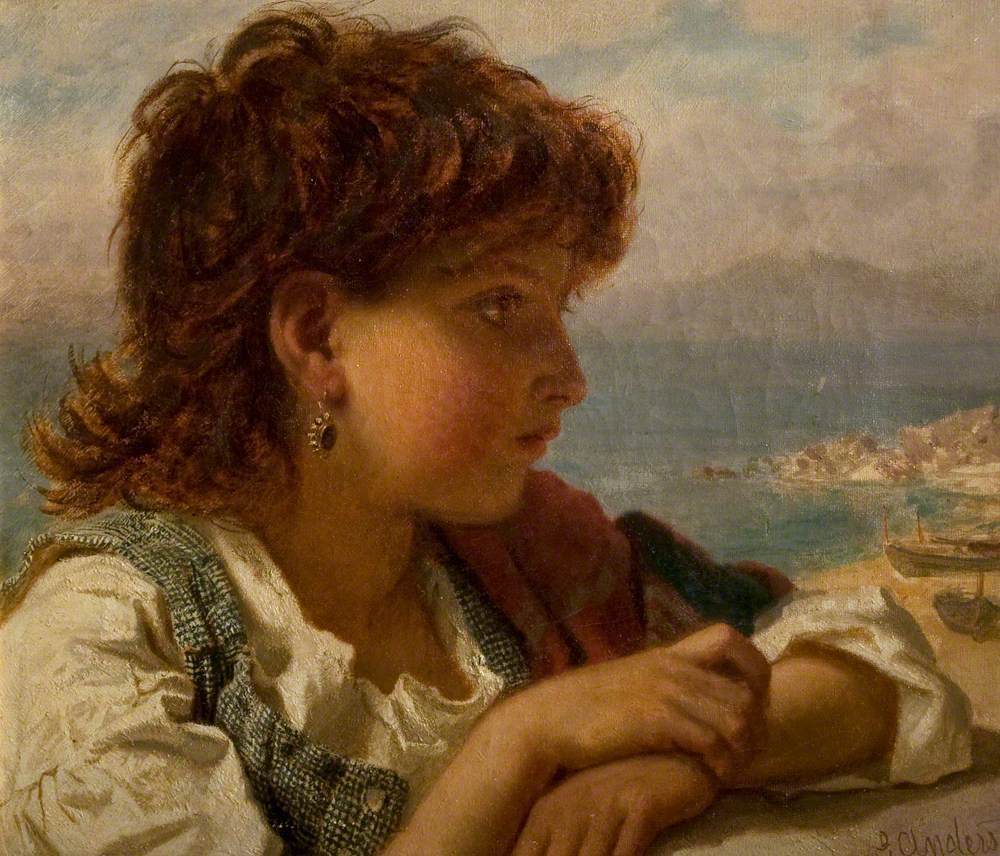 Works
Bibliography
Cerio, Edwin. Aria di Capri. Naples: Gaspari Casella. 1927.
Clayton, Ellen C. English Female Artists. London: Tinsley. 1876. vol. 2 7-9.
Errington, Lindsay. Sunshine and Shadow: the David Scott collection of Victorian paintings. Edinburgh: National Galleries of Scotland, 1991: cat. no. 10.
A Great British Collection: the pictures collected by Sir David and Lady Scott. London: Sotheby's, 2008: cat. no. 96.
Green, R.L. ed. The Diaries of Lewis Carroll. Westport: Greenwood Press, 1971.
Nichols, Kate. "A Cosmopolitan Victorian in the Midlands: regional collecting and the work of Sophie Anderson (1823-1903)." Midlands Art Papers, 1 (2017/18) (currently available online as a University of Birmingham pdf).
Yeldham, Charlotte. "Anderson, Sophia (1823-1903)". Oxford Dictionary of National Biography. Oxford University Press, 2004-5.
---
Created 10 March 2022