Anderson's status as a Victorian woman artist, whose works were popular among middle-class Midlands industrialists has undoubtedly served to marginalise her from the art historical record, which has been overwhelmingly condescending towards both women and regional histories. But these aspects of her work and identity are arguably what makes her work so significant; it sheds new light on gender and public culture in the late nineteenth-century Midlands.— Kate Nichols, p. 21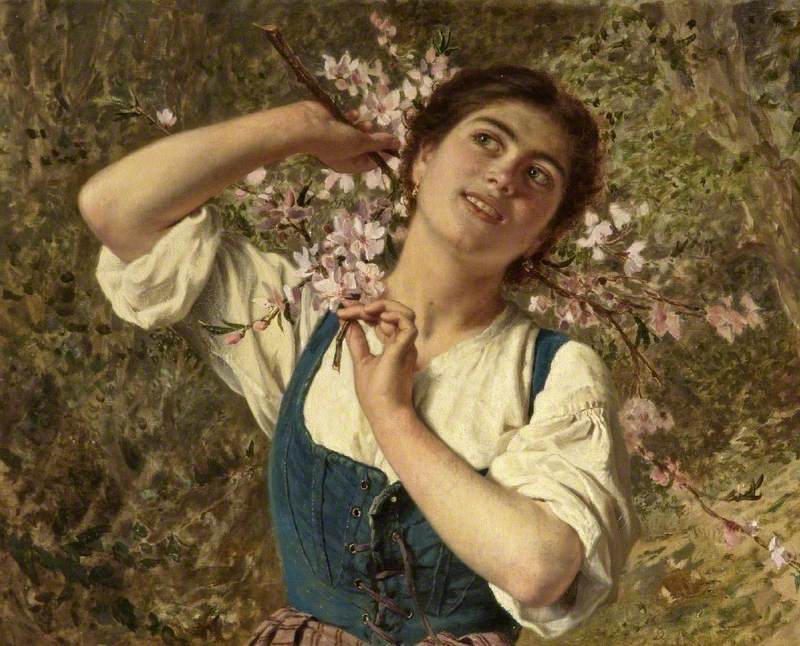 Biographical Materials
Works
Bibliography
Cerio, Edwin. Aria di Capri. Naples: Gaspari Casella. 1927.
Clayton, Ellen C. English Female Artists. London: Tinsley. 1876. vol. 2 7-9.
Nichols, Kate. "A Cosmopolitan Victorian in the Midlands: regional collecting and the work of Sophie Anderson (1823-1903)." Midlands Art Papers, 1 (2017/18) (currently available online as a University of Birmingham pdf).
Yeldham, Charlotte. "Anderson, Sophia (1823-1903)". Oxford Dictionary of National Biography. Oxford University Press, 2004-5.
---
Created 10 March 2022