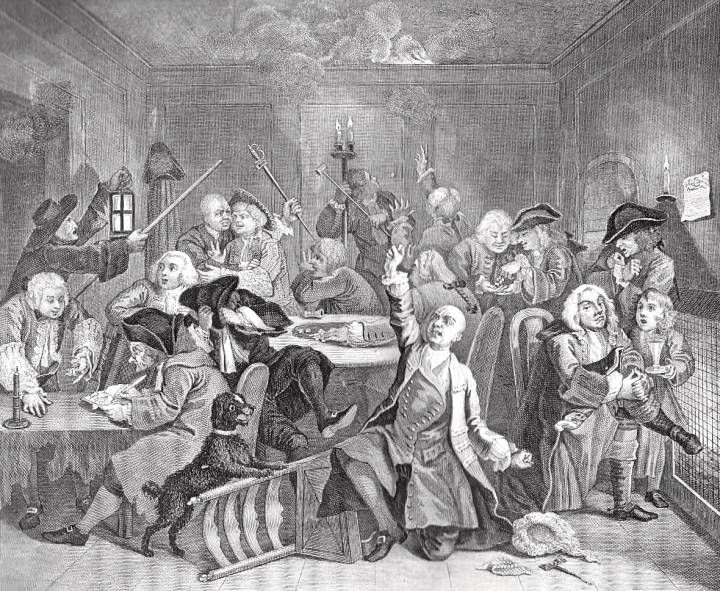 William Hogarth (1697-1764). The Rake's Progress, Plate VI "Gaming House Scene," engraved by W. Radclyffe. Source: Complete Works, facing p. 98. Scanned image and text by Philip V. Allingham. [This image may be used without prior permission for any scholarly or educational purpose.]
According to the commentary by the Rev. J. Trusler and E. F. Roberts,
The tableau — the finale — the last scene of his riotous and prodigal life, while it shows into what channel all his passions were turned, must be its comment, and tell this part of a melancholy story.
Gold wickedly got, goes through evil hands; and that's the "honour on't," as honest Nym [a Shakespeare character who is one of Sir John Falstaff's cronies in The Merry Wives of Windsor; in Henry V, he is hanged for looting] would say. [98]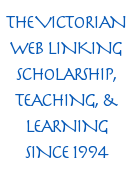 Bibliography
Complete works of William Hogarth ; in a series of one hundred and fifty superb engravings on steel, from the original pictures / with an introductory essay by James Hannay, and descriptive letterpress, by the Rev. J. Trusler and E.F. Roberts. London and New York: London Printing and Publishing Co., c.1870.
Paulson, Ronald. Hogarth: His Life, Art and Times, 2 vols. New Haven and London: Yale University Press, 1971.
---
Last modified 9 September 2004