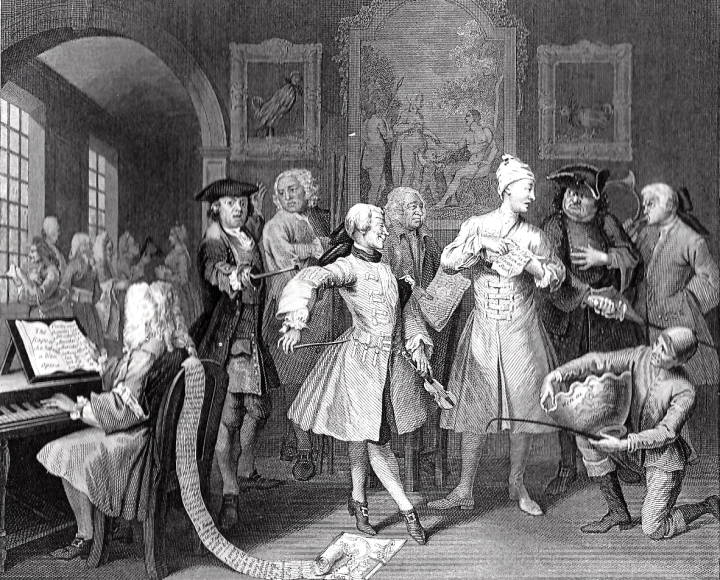 William Hogarth (1697-1764). The Rake's Progress, Plate II "Surrounded by Artists and Professors," engraved by C. Armstrong. Source: Complete Works, facing p. 83. [detail — painting behind the group] Scanned image and text by Philip V. Allingham. [This image may be used without prior permission for any scholarly or educational purpose.]
According to the commentary by the Rev. J. Trusler and E. F. Roberts,
The avarice of the penurious father, in this print, is again contrasted by the giddy profusion of his prodigal son. We view him now at his levee, attended by masters of various professions, supposed to be here offering their interested services. The foremost figure is readily known to be a dancing-master; behind him are two men, who at the time when these prints were first published [1733], were noted for teaching the arts of defence by different weapons, and who are here drawn from the life; one of whom is a Frenchman, teacher of the small-sword, making a thrust with his foil; the other an Englishman, master of the quarter-staff: the vivacity of the first, and the cold contempt visible on the face of the second, beautifully describe the natural disposition of the two nations. On the left of the latter stands an improver of gardens (also drawn from the life), offering a plan for that purpose. [83]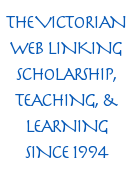 Bibliography
Complete works of William Hogarth ; in a series of one hundred and fifty superb engravings on steel, from the original pictures / with an introductory essay by James Hannay, and descriptive letterpress, by the Rev. J. Trusler and E.F. Roberts. London and New York: London Printing and Publishing Co., c.1870.
Paulson, Ronald. Hogarth: His Life, Art and Times, 2 vols. New Haven and London: Yale University Press, 1971.
---
Last modified 9 September 2004