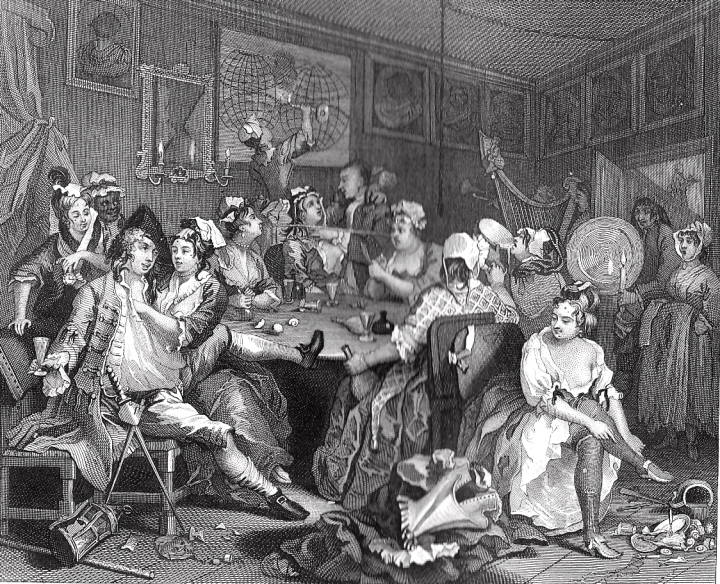 William Hogarth (1697-1764). The Rake's Progress, Plate III "Tavern Scene," engraved by W.H. Worthington. Source: Complete Works, facing p. 86. Scanned image and text by Philip V. Allingham. [This image may be used without prior permission for any scholarly or educational purpose.]
According to the commentary by the Rev. J. Trusler and E. F. Roberts,
"This plate exhibits our licentious prodigal engaged in one of his midnight festivities: forgetful of the past, and negligent of the future, he riots in the present. Having poured his libation to Bacchus, he concludes the evening orgies in a sacrifice at the Cyprian shrine; and, surrounded by votaries of Venus [i. e., prostitutes], joins in the unhallowed mysteries of the place. The companions of his revelry are marked with that easy, unblushing effrontery which belongs to the servants of all work in the isle of Paphos; — for the maids of honour they are not sufficiently elevated. (from Chapter 2, About Town.") [82-83]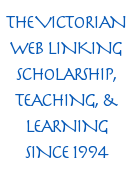 Bibliography
Complete works of William Hogarth ; in a series of one hundred and fifty superb engravings on steel, from the original pictures / with an introductory essay by James Hannay, and descriptive letterpress, by the Rev. J. Trusler and E.F. Roberts. London and New York: London Printing and Publishing Co., c.1870.
Paulson, Ronald. Hogarth: His Life, Art and Times, 2 vols. New Haven and London: Yale University Press, 1971.
---
Last modified 9 September 2004