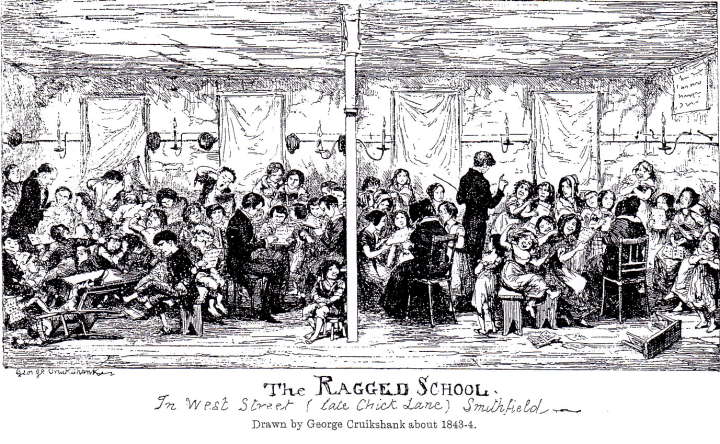 Bibliography
Cornwallis, Caroline Frances. The Philosophy of Ragged Schools. London: W. Pickering, 1851.
Montague, C. J. Sixty Years in Waifdom; or, the Ragged School Movement in English history. London: C. Murray, 1904.
Swindells, Julia. "Criminals, Quadrupeds and Stitching Up Girls or, Classes and Classrooms in the Ragged Schools." Opening the Nursery Door: Reading, Writing, and Childhood, 1600-1900. Eds. Mary Hilton, Morag Styles, and Victor Watson. London; New York: Routledge, 1997.
---
Last modified 22 July 2010