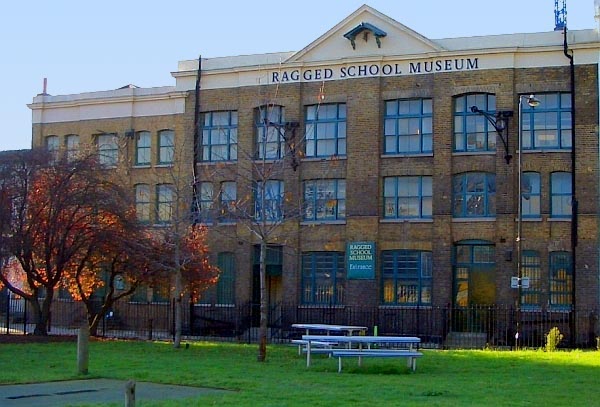 London largest 'Ragged School,' now the Ragged School Museum. Copperfield Road, Mile End, East London. Originally three canalside warehouses, this forbidding building on the towpath of the Regent's Canal housed the largest of London's Ragged Schools. It was run by the famous Dr Barnardo, founder of the Dr Barnardo's children's homes and promoter of large-scale child emmigration. Dr Barnardo opened the school in 1877, when his first school (at Hope Place in nearby Stepney, where he initiated his "The East End Juvenile Mission") proved inadequate. It ran until 1908.
Sources
"The Ragged School Museum." Viewed 9 December 2007.
Wagner, Gillian. "Barnardo, John Thomas (1845-1905)." Oxford Dictionary of National Biography. Online ed. Viewed 9 December 2007.
---
Last modified 10 December 2007