••• = sitemaps (or homepages) containing large amounts of material, including entire books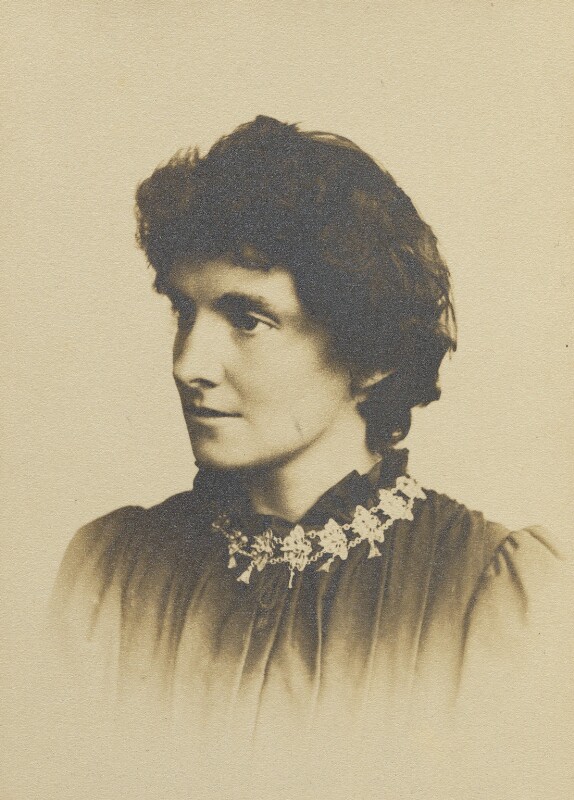 Vintage bromide print by Thomas White of Lewisham
(published 1892), © National Portrait Gallery,
NPG x127024.
Biographical Materials
Chronology (needed)
Biographical Essay and Introduction (needed)

Times

Obituary (1924)
List of Works (needed)
Discussions
Literary Relations(needed)
Cultural Contexts
Religion and Philosophy
Social and Political Contexts
Theme and Technique
Themes (needed)
Characterization
Bibliography
Briggs, Julia. A Woman of Passion: The Life of E. Nesbit, 1858-1924. New York: New Amsterdam, 1987.
Carpenter, Humphrey and Mari Prichard, ed. The Oxford Companion to Children's Literature. Oxford and New York: Oxford University Press, 1984. 371-74.
Fitzsimons, Eleanor. The Life and Loves of E. Nesbit. London: Duckworth, 2019.
Moore, Doris Langley. E. Nesbit: A Biography. Philadelphia: Chilton Company, 1966.
---
Last modified 29 July 2021