A Bottle of Marcobrunner and a Bottle of Smoke
Phiz
Dalziel
August 1858
Steel-engraving
16 cm (6 ¼ inches) high by 10.5 cm (4 ½ inches) wide, vignetted
This illustration, originally in the fourteenth monthly instalment for Charles Lever's Davenport Dunn: A Man of Our Day.
Scanned image by Simon Cooke; colour correction, sizing, caption, and commentary by Philip V. Allingham.
[You may use this image without prior permission for any scholarly or educational purpose, as long as you (1) credit the person who scanned the image, and (2) link your document to this URL in a web document or cite the Victorian Web in a print one.]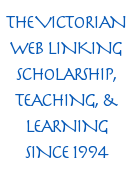 Bibliographical Note
This appeared as the twenty-eighth serial illustration for Charles Lever's Davenport Dunn: A Man of Our Time, Steel-plate etching; 16 cm (6 ¼ inches) high by 10.5 cm (4 ½ inches) wide, vignetted. The story was serialised by Chapman and Hall in monthly parts, from July 1857 through April 1859. The twenty-ninth and thirtieth illustrations in the volume initially appeared in reverse order at the very beginning of the fourteenth monthly instalment, which went on sale on 1 August 1858. This number included Chapters LII through LIV, and ran from 417 through 448. This particular illustration also served as the title-page vignette in the second volume of the 1862 two-volume edition.
Context of the Illustration
They sipped their wine under the trellised vines, and smoked their cigars in an atmosphere fragrant with the jessamine and the rose, the crystal river eddying along at their feet, and the purple mountain glowing in the last tints of declining day. "We want Lizzy to enliven us," said Davis, after a long silence on both sides. "We're dull and heavy without her." [Chapter LIV, "A Bottle of Marcobrunner and a Bottle of Smoke," 436]
"And this is old Stein's celebrated book? I've heard of it these five-and-thirty years, though I never saw it till now. Well, I won't say you made a bad bargain —"
"Indeed, Grog, — indeed, by George! I 'm as glad as if I won five hundred to hear you say so. To tell you the truth, I was half afraid to own myself the purchaser. I said to myself, 'Davis will chaff me so about this book, he 'll call me all the blockheads in Europe —'"
"No, no, Beecher, you ain't a blockhead, nor will I suffer any one to call you such. There are things — there are people, too, Just as there are games — that you don't know, but before long you 'll be the match of any fellow going. I can put you up to them, and I will. There's my hand on it."
Beecher grasped the proffered hand, and squeezed it with a warmth there was no denying. What wonderful change had come over Grog he could not guess. Whence this marvellous alteration in his manner towards him? No longer scoffing at his mistaken notions of people, or disparaging his abilities, Davis condescended now to talk and take counsel with him as an equal.
"That's the king of wines," said Davis, as he pushed a fresh bottle across the table. "When you can get Marcobrunner like that, where's the Burgundy ever equalled it? Fill up your glass, and drink a bumper to our next venture, whatever it be!"
"'Our next venture, whatever it be!'" echoed Beecher, as he laid the empty glass on the table.
"Another toast," said Davis, replenishing the glasses. "'May all of our successes be in company.'"
"I drink it with all my heart, old fellow. You've always stood like a man to me, and I'll never desert you," cried Beecher, whose head was never proof against the united force of wine and excitement.
"There never were two fellows on this earth so made to run in double harness," said Davis, "as you and myself. Let us only lay our heads together, and there's nothing can resist us."
Grog now launched forth into one of those descriptions which he could throw off with a master's hand, sketching life as a great hunting-ground, and themselves as the hunters. What zest and vigour could he impart to such a picture! — how artfully, too, could he make Beecher the foreground figure, he himself only shadowed forth as an accessory! Listening with eagerness to all he said, Beecher continued to drink deeply; the starry night, the perfumed air, the rippling sounds of the river, all combining with the wine and the converse to make up a dreamland of fascination. Nor was the enchantment less perfect that the objects described passed before him like a series of dissolving views. They represented, all of them, a life of pleasure and enjoyment, — means inexhaustible, means for every extravagance, and, what he relished fully as much, the undisputed recognition by the world to the claim of being a "sharp fellow," — a character to which Grog's aid was so dexterously contributed as to escape all detection. [Chapter LIV, "A Bottle of Marcobrunner and a Bottle of Smoke," 439-40]
Commentary: The Marcobrunner Visions of Grog Davis and Annesley Beecher
Marcobrunner Cabinet is a hock (German white) wine. The popularity of such hock wines in England may be traced to Queen Victoria's visit to the vineyards of Hochheim in Rheingau during harvest time in 1850.
But precisely what is in the "series of dissolving views" that Grog, under the influence of the cigar and the Marcobrunner, sketches? Lever does not offer the specific scenes that Phiz places in the air above the heads of Beecher and Davis. Grog, "inspired by the Marcobrunner," paints brilliant word-pictures for his protegé of their future successes on the turf and at the casino, if Beecher renounces his own visions of himself as Lord Lackington, speaking in the House of Lords as a Viscount (providing that the mysterious claimant, now just a common soldier in the Crimea, does not snatch the title from Beecher) and enjoying every aspect of the life of an English peer. Moreover, Davis tantalizes his auditor with one more conquest:
And now, Annesley Beecher, you were willing to marry Kit Davis's daughter when you thought you could make her a peeress; now I say, that when you've nothing, nor haven't a sixpence to bless yourself with, it's Kit himself will give her to you, and say, there's not the other man breathing he'd as soon see the husband of this same Lizzy Davis!" [445]
Phiz's job, then, was to sketch in Beecher's visions with pictures appropriate to the high life of Britain's landed aristocracy: the yachting, hunting grouse, thoroughbred horses, the pack of hounds, the elegant carriages, the fashionable clothing, the country and town houses, banquets, the theatre, and race courses. But there is more, promises Grog, if Beecher renounces all that and chooses instead a life of adventure with him; for example, after breaking the banks of the European casinos, Grog intends to cross the Atlantic (with his daughter married to Beecher) and undertake high play there:
"Ay!" said Grog, as he read and traced each succeeding emotion in that transparent nature, — "ay! that's what may be called life; and when we've done Europe, smashed every bank on the Continent, we'll cross the Atlantic, and give Jonathan a 'touch of our quality.' I know all their games well, and I've had my 'three bullets and a poker' before now on a Mississippi steamer! Your Yankee likes faro, and I've a new cabal to teach him; in short, my boy, there's a roving commission of fun before us, and if it don't pay, my name ain't Davis!" [446]
Phiz and Horses
Bibliography
Lever, Charles. Davenport Dunn: A Man of Our Day. Illustrated by "Phiz" (Hablot Knight Browne). London: Chapman and Hall, 1859.
Lever, Charles. Davenport Dunn: The Man of The Day. Illustrated by "Phiz" (Hablot Knight Browne). London: Chapman and Hall, August 1858 (Part XIV).
---

Victorian
Web

Illustra-
tion

Phiz

Davenport Dunn

Next
Created 31 July 2019

Last modified 6 July 2020