The Despatch (May 1858) by Phiz (Hablot K. Browne), twenty-second serial illustration for Charles Lever's Davenport Dunn: A Man of Our Time, Part 10 (May 1858), Chapter 43, "The Garden," facing 344 [end of Vol. I]. Surely Lady Augusta has guessed Dunn's intentions by now, but, rather than stay behind to hear his proposal, she leaves him the vacant garden seat — a detail invented by Phiz — so that he can peruse his telegram.
Bibliographical Note
This appeared as the twenty-second serial illustration for Charles Lever's Davenport Dunn: A Man of Our Time, steel-plate etching; 3 ⅝ by 7 inches (9.3 cm high by 17.6 cm wide), framed. The story was serialised by Chapman and Hall in monthly parts, from July 1857 through April 1859. The twenty-third and twenty-fourth illustrations in the volume initially appeared in reverse order at the very beginning of the eleventh monthly instalment, which went on sale on 1 May 1858. This number included Chapters XL through XLIV, and ran from page 321 through 352.
Passage Illustrated: Davenport Dunn receives a telegraph at The Hermitage
"Your desire is, then, to be a Cabinet Minister; you want to be where the administrative talents you possess will have their fitting influence and exercise."
"No, not that!" sighed he, heavily.
"Mere title could never satisfy an ambition such as yours; of that I am certain," resumed she. "You wouldn't care for such an empty prize."
"And yet there is a title, Lady Augusta," said he, dropping his voice, which now faltered in every word, — "there is a title to win which has been the guiding spirit of my whole life. In the days of my poverty and obscurity, as well as in the full noon of my success, it never ceased to be the goal of all my hopes. If I tremble at the presumption of even approaching this confession, I also feel the sort of desperate courage that animates him who has but one throw for fortune. Yes, Lady Augusta, such a moment as this may not again occur. I know you sufficiently well to feel that when one, even humble as I am, dares to avow —"
A quick step in the walk adjoining startled both, and they looked up. It was Sybella Kellett, who came up with a sealed packet in her hand.
"A despatch, Mr. Dunn," said she; "I have been in search of you all over the garden." [Chapter XLIII, "The Garden," 344-45 ]
Commentary: The Despatch and "Gusty" keep the reader in suspense
Just as Dunn is about to propose to "Gusty" (as her father, the Earl, fondly refers to her in conversation), Sybella Kellett interrupts their garden walk with a dispatch that has just arrived, presumably from Hankes, Dunn's confidential business agent. Before encountering Dunn, the Lady Augusta Arden has just defended to her crusty father Dunn's right to take his place among the Anglo-Irish aristocracy by virtue of his political and financial acumen — and wealth, for she reckons him a millionaire. In the Phiz illustration, Dunn has wound himself up to proposing marriage, but has not yet noticed Sybella, who is approaching them from the right. Phiz distinguishes the young women by neither their dresses nor their hats, but only by the sealed telegram or "despatch" that the adolescent secretary carries. The end of the episode leaves the reader wondering whether Dunn will have another opportunity to propose, and whether Lady Augusta will agree — and, of course, what is the substance of Hankes' message. When he finally reads the despatch, Dunn learns that some of his enemies have organised a run on Dunn's Ossory Bank, located at the nearby town of Kilkenny, linked to Dublin by the railway network in 1850 and therefore likely served by telegraph from that year.
Lady Augusta Arden seems to approve of Dunn's still being something of a Radical (that is, a Reformist in the sense of 1830s and 1840s), whereas her father is convinced that Dunn has eschewed the radicalism of his youth. In other words, he seems to have marketted himself differentially to the progressive daughter (possibly aligned with the new Liberal Party) and her Tory father. Such astuteness augurs well for the success of the delayed proposal, which concern about the run on the bank defers. Thus ends the first volume, as Dunn proposes to travel to Kilknenny to counter the financial difficulties facing his bank, seventy-seven miles from the Irish capital — and Lord Glengariff and his daughter propose to accompany him to show their support.
Related Materials: Ireland's Troubles
Related Material: Financial Scandals
Scanned image by Simon Cooke; colour correction, sizing, caption, and commentary by Philip V. Allingham. [You may use this image without prior permission for any scholarly or educational purpose, as long as you (1) credit the person who scanned the image, and (2) link your document to this URL in a web document or cite the Victorian Web in a print one.] Click on the image to enlarge it.
Bibliography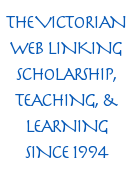 Brown, John Buchanan. Phiz! Illustrator of Dickens' World. New York: Charles Scribner's, 1978.
Lever, Charles. Davenport Dunn: A Man of Our Day. Illustrated by "Phiz" (Hablot Knight Browne). London: Chapman and Hall, 1859.
Lever, Charles. Davenport Dunn: The Man of The Day. Illustrated by "Phiz" (Hablot Knight Browne). London: Chapman and Hall, May 1858 (Part XI).
Stevenson, Lionel. Dr. Quicksilver: The Life of Charles Lever. New York: Russell & Russell, 1939, rpt. 1969.
---
Created 31 July 2019

Last modified 6 July 2020