Old Mat's last resting-place by Phiz (Hablot Knight Browne), facing page 449. (January 1856). Steel-engraving. 10 cm high by 16.3 cm wide (3 &frac134; by 6 ¼inches), vignetted, full-page illustration for The Martins of Cro' Martin, Chapter XVI, "Mr. Repton Looks in." See Michael Steig, Dickens and Phiz, Plate 124, by permission of the author [Return to Steig. Click on the image to enlarge it; mouse over links.]
Passage Illustrated: Old Mat Landy's Final Resting-place
On the day after that some of whose events we have just recorded, and towards nightfall, Mary Martin slowly drove along the darkly wooded avenue of Cro' Martin. An unusual sadness overweighed her. She was just returning from the funeral of poor old Mat Landy, one of her oldest favorites as a child. He it was who first taught her to hold an oar; and, seated beside him, she first learned to steer a "corragh" through the wild waves of the Atlantic. His honest, simple nature, his fine manly contentedness with a very humble lot, and a cheerful gayety of heart that seemed never to desert him, were all traits likely to impress such a child as she had been and make his companionship a pleasure. With a heavy heart was it, therefore, now that she thought over these things, muttering to herself as she went along snatches of the old songs he used to sing, and repeating mournfully the little simple proverbs he would utter about the weather.
The last scene itself had been singularly mournful. Two fishermen of the coast alone accompanied the car which bore the coffin; death or sickness was in every house; few could be spared to minister to the dead, and even of those, the pale shrunk features and tottering limbs bespoke how dearly the duty cost them. Old Mat had chosen for his last resting-place a little churchyard that crowned a cliff over the sea, — a wild, solitary spot, — an old gable, a ruined wall, a few low gravestones, and no more. The cliff itself, rising abruptly from the sea to some four hundred feet, was perforated with the nests of sea-fowl, whose melancholy cries, as they circled overhead, seemed to ring out a last requiem. There it was they now laid him. Many a time from that bleak summit had he lighted a beacon fire to ships in distress.
Often and often, from that same spot, had he gazed out over the sea, to catch signs of those who needed succor, and now that bold heart was still and that strong arm stiffened, and the rough, deep voice that used to sound above the tempest, silent forever. [Vol. 2, Chapter XLV, "Mr. Repton Looks in," 449]
Phiz's New Picturesque: The Rugged Irish Coast
Although technically this atmospheric composition is not a dark plate of the type that Browne used so extensively in Bleak House (1852-53), Phiz has employed the intensely dark boulders in the foreground to create a dramatic chiaroscuro that highlights the headland on which the wind-swept figure of Repton turns away from the Atlantic to observe the interment of the old Martins' retainer. Contributing to this melancholy sense of the picturesque are the ruined Celtic church and headstones that imply that once a remote fishing village thrived here. Two fisherman bend over the grave with Mary Martin in mourning, but the rugged crags and oppressive sky dwarf the three actors in the funeral in so desolate a place so far from civilisation.
Commentary by Michael Steig (1978)
Up through Lever's The Dodd Family Abroad (1852-54), Browne's use of emblematic details in illustrations remains fairly steady, but from 1855 on their number dwindles, and although Little Dorrit has a few, Lever's The Martins of Cro' Martin (1854-56) has none at all. Browne's etched line becomes darker and bolder, but it has not lost its sensitivity, and there are a number of plates for this novel which are scenically splendid. They reveal Browne's new interest in composition, and in the arrangement of light and dark shapes almost for its own aesthetic, as distinct from conceptual, value. But what I think must be considered the last three major sets of illustrations are those for Mayhew's Paved With Gold (1857-58), Lever's Davenport Dunn (1857-59), and the completion of the suspended Mervyn Clitheroe (1851-52; concluded 1858). Dark plates abound in all three, and a certain coarsening of technique is not yet evident. [Chapter VII, "Phiz the Illustrator: An Overview and Summing Up," p. 310]
Scanned image and text by Philip V. Allingham. [You may use this image without prior permission for any scholarly or educational purpose as long as you (1) credit the person who scanned the image and (2) link your document to this URL in a web document or cite the Victorian Web in a print one.]
Bibliography
Buchanan-Brown, John. Phiz! Illustrator of Dickens' World. New York: Charles Scribner's Sons, 1978.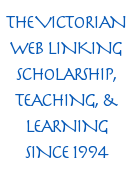 Lester, Valerie Browne Lester. Chapter 11: "'Give Me Back the Freshness of the Morning!'"Phiz! The Man Who Drew Dickens. London: Chatto and Windus, 2004. Pp. 108-127.
Lever, Charles. The Marins of Cro'Martin. Illustrated by Phiz [Hablot Knight Browne]. London: Chapman & Hall, 1856, rpt. 1872.
Lever, Charles. The Marins of Cro'Martin. Illustrated by Phiz [Hablot Knight Browne]. Novels and Romances of Charles Lever. Introduction by Andrew Lang. Lorrequer Edition. Vols. XII and XIII. In two volumes. Boston: Little, Brown, 1907.
Steig, Michael. Chapter VII, "Phiz the Illustrator: An Overview and Summing Up." Dickens and Phiz. Bloomington & London: Indiana U. P., 1978. Pp. 299-316.
Stevenson, Lionel. Chapter XII, "Aspirant for Preferment, 1854-1856." Dr. Quicksilver: The Life of Charles Lever. New York: Russell and Russell, 1939; rpt. 1969. Pp. 203-220.
---
Created 17 August 2002 Last modified 2 September 2022