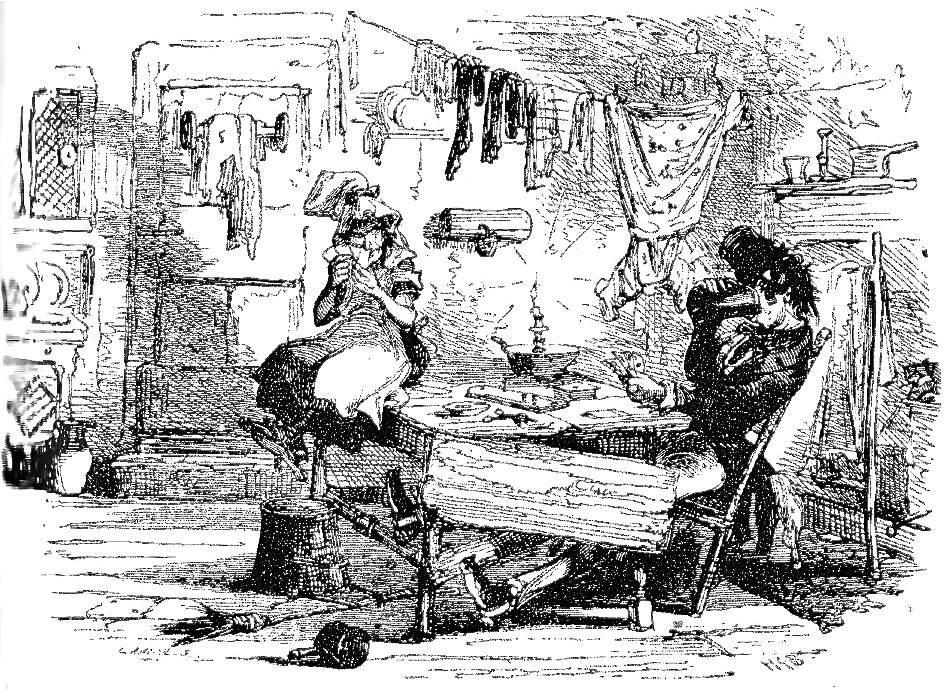 The Marchioness playing Cards — the fifty-sixth illustration for the novel: Phiz's description of Dick and the Marchioness passing the evening while the Brasses are out at the theatre in Charles Dickens's Old Curiosity Shop. Date of original serial publication of Part 31: 5 December 1840 in Master Humphrey's Clock, Part 34, Vol. 2: 120. Tailpiece for Chapter 57. Vignette: 3 ⅛ x 4 ½ inches (8 cm high x 11.2 cm wide).
Passage Illustrated: The Marchioness acquires her Nickname
Mr. Swiveller appeared gratified beyond all expression by this reply, and took a long draught himself, steadfastly regarding his companion while he did so. These preliminaries disposed of, he applied himself to teaching her the game, which she soon learnt tolerably well, being both sharp-witted and cunning.
"Now," said Mr. Swiveller, putting two sixpences into a saucer, and trimming the wretched candle, when the cards had been cut and dealt, 'those are the stakes. If you win, you get 'em all. If I win, I get 'em. To make it seem more real and pleasant, I shall call you the Marchioness, do you hear?"
The small servant nodded.
"Then, Marchioness," said Mr. Swiveller, "fire away!"
The Marchioness, holding her cards very tight in both hands, considered which to play, and Mr. Swiveller, assuming the gay and fashionable air which such society required, took another pull at the tankard, and waited for her lead." [Chapter the Fifty-seventh, 120]
Relevant Illustrations of the Marchioness from Other Editions (1867-1912)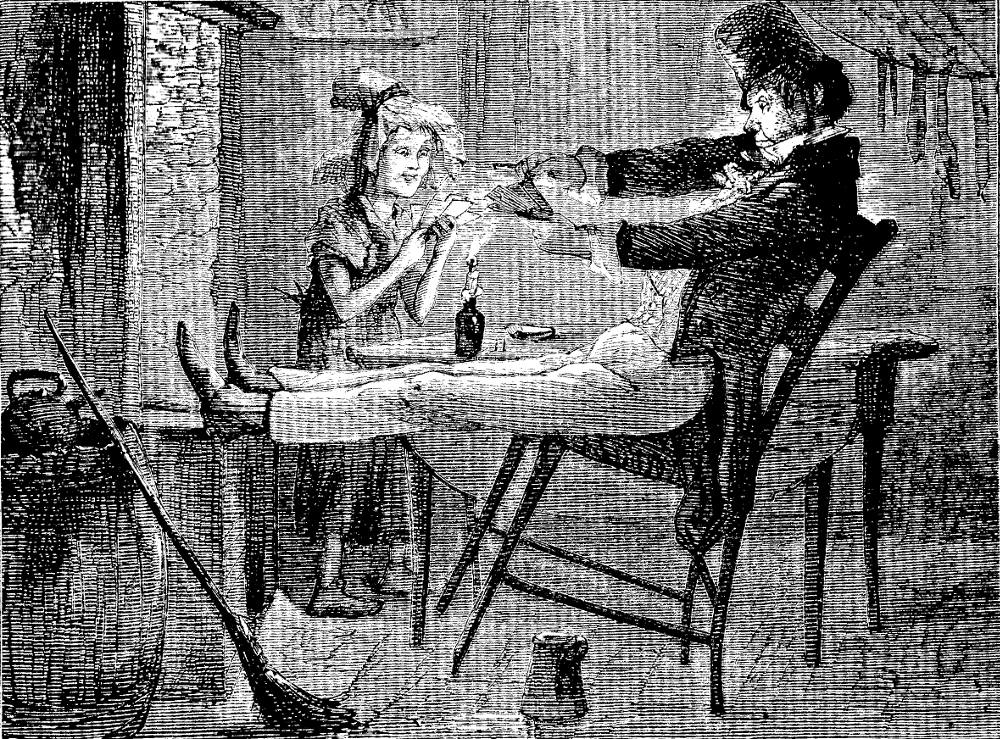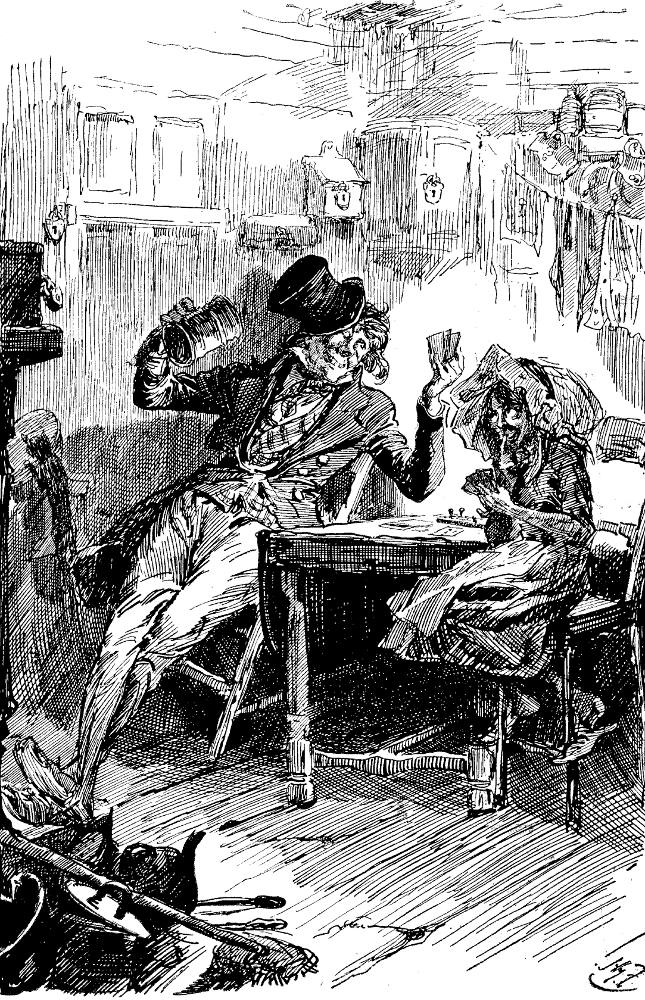 Later illustrations by Eytinge (1867) and Furniss (1910): left: Dick Swiveller and The Marchioness (1867); right: Dick Swiveller and the Marchioness from The Charles Dickens Library Edition (1910).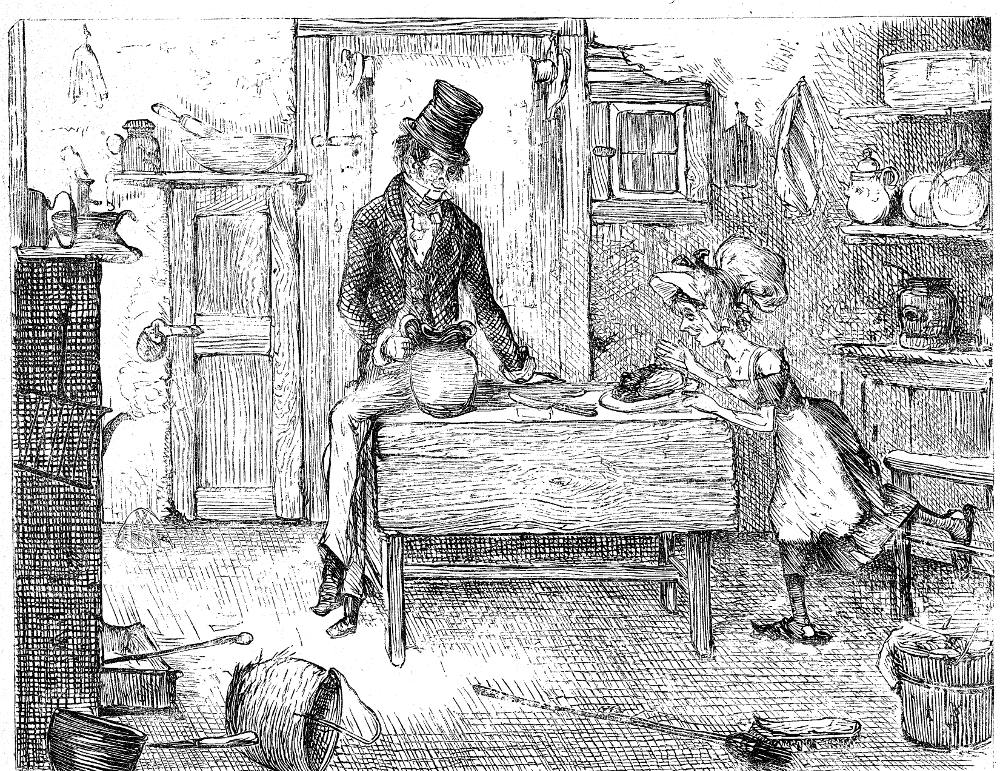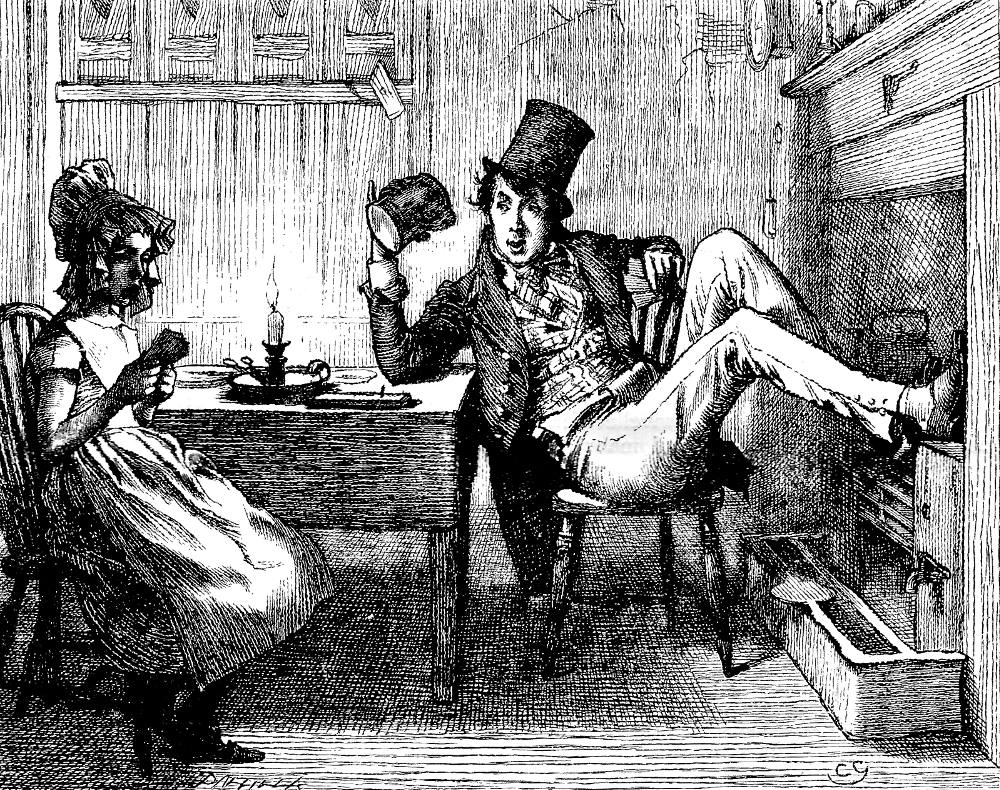 Left: Worth's caricatural presentation of the Marchioness here accords well with the comic nature of the text: "Clear that off, and then you'll see what's next." (American Household Edition: 1872), Chapter 57, 197. Right: Green provides better modelled, more realistic figures for the same scene in "Then, Marchioness," said Mr. Swiveller, "fire away!" (1876).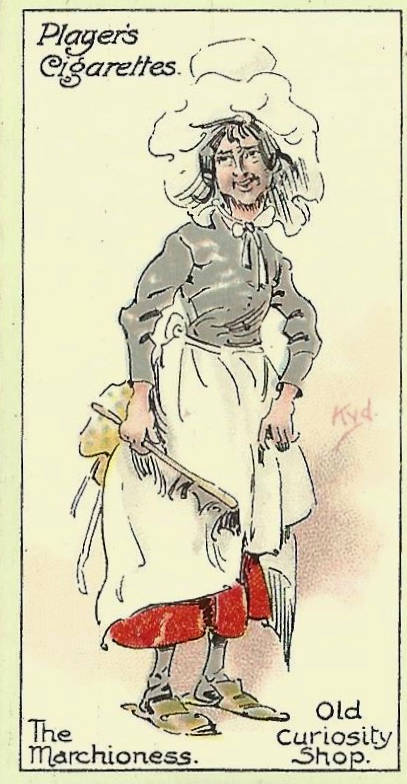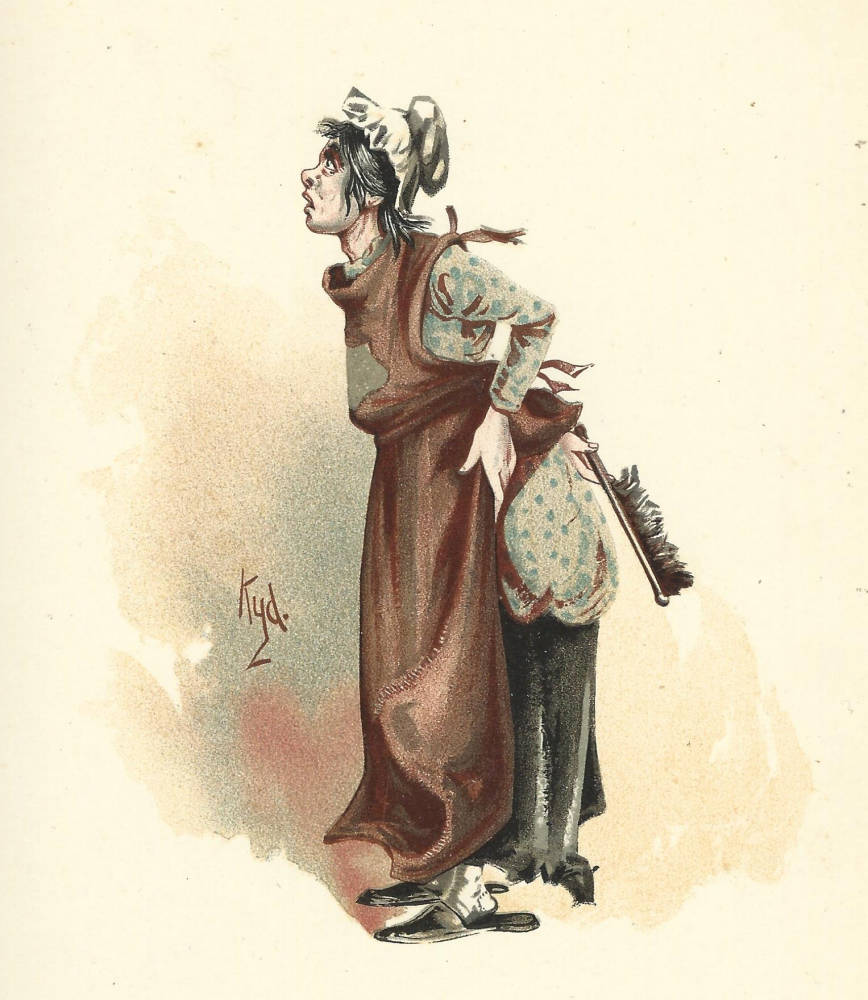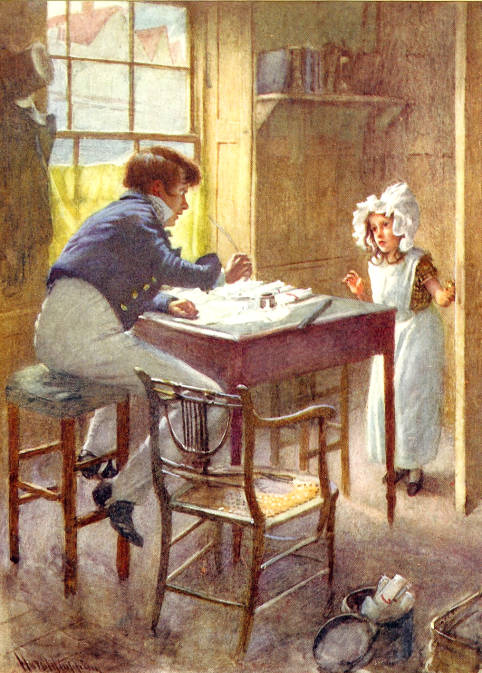 Left and centre: Clayton J. Clarke's amusing caricature of the small servant, looking decidedly more adolescent, in The Marchioness (Card No. 28) and the parallel watercolour (1910). Right: Harold Copping's study of the opening of their relationship, with a much more child-like small servant asking Dick to show the vacant room to the Single Gentleman in Chapter 34: Dick Swiveller meets the Marchioness (1924).
Related Resources Including Other Illustrated Editions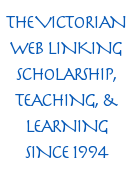 Scanned images and texts by Philip V. Allingham. [You may use this image without prior permission for any scholarly or educational purpose as long as you (1) credit the person who scanned the image and (2) link your document to this URL in a web document or cite the Victorian Web in a print one.]
Bibliography
Dickens, Charles. The Old Curiosity Shop in Master Humphrey's Clock. Illustrated by Phiz, George Cattermole, Samuel Williams, and Daniel Maclise. 3 vols. London: Chapman and Hall, 1840.
---
Last modified 11 November 2020