[Quilp's Wharf] by George Cattermole. "Directly Quilp had shut himself in, the boy stood on his head before the door, then walked about on his hands" — Chapter 5, The Old Curiosity Shop, Part 4. Wood engraving, 3 ½ x 4 ½ inches. Date of original serial publication: 30 May 1840 (sixth plate in the series) in Master Humphrey's Clock, Part 8. [Click on images to enlarge them.]
Passage Illustrated: Quilp's Wharf
Daniel Quilp, who was not much affected by a bright morning save in so far as it spared him the trouble of carrying an umbrella, caused himself to be put ashore hard by the wharf, and proceeded thither through a narrow lane which, partaking of the amphibious character of its frequenters, had as much water as mud in its composition, and a very liberal supply of both. Arrived at his destination, the first object that presented itself to his view was a pair of very imperfectly shod feet elevated in the air with the soles upwards, which remarkable appearance was referable to the boy, who being of an eccentric spirit and having a natural taste for tumbling, was now standing on his head and contemplating the aspect of the river under these uncommon circumstances. He was speedily brought on his heels by the sound of his master's voice, and as soon as his head was in its right position, Mr. Quilp, to speak expressively in the absence of a  better verb, "punched it" for him. [Chapter V, 52]
Commentary
Up to this point, Dickens has only suggested Daniel Quilp's proclivity for violence, particularly in the scenes on Tower Hill involving his much-put-upon wife and his antagonistic mother-in-law, Mrs. Jiniwin. However, once he has crossed to the Surrey side, Quilp reveals himself ready enough to resort to violence to keep subordinates in their place. Shortly, he will hit the boy who serves as his watchman at the countinghouse, and in the illustration is standing on his head.
Oddly enough, Quilp is absent from the scene at Quilp's Wharf in the Chapter VI illustration, in which we are probably seeing seeing Quilp's ship-wrecking facility from the Thames; although the narrator remarks that Quilp does not approach his counting-house directly from the river, but arrives at it through a series of alleyways. Dickens states that Quilp's firm is no longer actively engaged in the dismantling of out-of-date ships, but Cattermole shows a canon from a British warship of the line as the final remnant of a dismantled vessel. In his illustration for this chapter (above) Green similarly provides evidence (in the form of the trunks of masts) that Quilp does indeed run a ship-wrecking business.
Left: Charles Green's image of the self-satisfied, diminutive villain: Quilp (1910). Right: Worth's American Household Edition illustration features a fairy-tale dwarf but a realistic setting: "Now, my boys, fight away. I'll fight you both" (1872).
Related Material Including Other Illustrated Editions of
The Old Curiosity Shop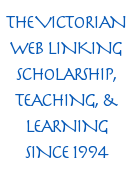 Scanned image and text by George P. Landow. Caption and Commentary by Philip V. Allingham. [You may use this image without prior permission for any scholarly or educational purpose as long as you (1) credit the person who scanned the image and (2) link your document to this URL in a web document or cite the Victorian Web in a print one.]
Bibliography:
The Old Curiosity Shop

(1841-1924)

Dickens, Charles. The Old Curiosity Shop. Illustrated by Hablot Knight Browne ("Phiz"). London: Chapman and Hall, 1841. Rpt., 1849 by Bradbury and Evans (3 vols. in 2).

_____. The Old Curiosity Shop. Illustrated by Thomas Worth. Nicholas Nickleby. Illustrated by C. S. Reinhart. The Household Edition. New York: Harper and Brothers, 1872. I.

_____. The Old Curiosity Shop. Illustrated by Charles Green. The Household Edition. London: Chapman and Hall, 1876. XII.

Steig, Michael. Dickens and Phiz. Bloomington & London: Indiana U. P., 1978.
---
Created 7 November 2009

Last modified 14 November 2020