He saw the face change from its vindictive passion to a faint sickness and terror — Fred Barnard's fifty-fourth illustration for Dickens's Dombey and Son, Household Edition (1877), half-page, p. 400 (scene from chap. lv). Wood engraving by the Dalziels, 3 ⅝ x 5 ⅜ inches (9.3 by 13.7 cm), framed. Running head: "The Journey's End," 397. [Click on the images to enlarge them.]
Passage Illustrated: Carker's Death becomes Him
He paid the money for his journey to the country-place he had thought of; and was walking to and fro, alone, looking along the lines of iron, across the valley in  one direction, and towards a dark bridge near at hand in the other; when, turning in his  walk, where it was bounded by one end of the wooden stage on which he paced up and down, he saw the man from whom he had fled, emerging from the door by which he himself had entered. And their eyes met.
In the quick unsteadiness of the surprise, he staggered, and slipped on to the road  below him. But recovering his feet immediately, he stepped back a pace or two upon that  road, to interpose some wider space between them, and looked at his pursuer, breathing  short and quick.
He heard a shout — another — saw the face change from its vindictive passion to a  faint sickness and terror — felt the earth tremble — knew in a moment that the rush was  come — uttered a shriek — looked round — saw the red eyes, bleared and dim, in the  daylight, close upon him — was beaten down, caught up, and whirled away upon a jagged  mill, that spun him round and round, and struck him limb from limb, and licked his stream of life up with its fiery heat, and cast his mutilated fragments in the air.
When the traveller, who had been recognised, recovered from a swoon, he saw them  bringing from a distance something covered, that lay heavy and still, upon a board, between four men, and saw that others drove some dogs away that sniffed upon the road, and soaked his blood up, with a train of ashes. [Chapter 55, "Rob the Grinder loses his Place," 397]
Comment: Carker's Nemesis
Barnard's handling of this highly dramatic moment in the narrative, Carker's meeting his death under a locomotive's wheels in the rail yard, fails to communicate the poetic justice of tense scene. The most disappointing aspect of the illustration is Barnard's failure to make the locomotive an impending threat. Carker has fled France and arrived back in England, all the while Feeling himself pursued by the man whom has wronged in both business and private life. The scene of his death, however, is not London by a small country inn beside the railway up to London. Carker finds himself distracted by thoughts of pursuit and confused by the noise of passing trains. Suddenly, inexplicably, the subject of his paranoia is just steps away from him, on the railway platform. Unnerved and unsmiling, Carker makes a false step backwards and finds himself on the tracks — and right in the path of an approaching train.
Related Material including Other Illustrated Editions of
Dombey and Son
Scanned image and text by Philip V. Allingham. [You may use this image without prior permission for any scholarly or educational purpose as long as you (1) credit the person who scanned the image and (2) link your document to this URL in a web document or cite the Victorian Web in a print one.]
Bibliography
Dickens, Charles. Dombey and Son. Illustrated by Phiz. (Hablot K. Browne). London: Chapman and Hall, 1848.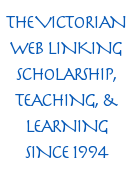 _______. Dombey and Son. Illustrated by Hablot Knight Browne (Phiz). 8 coloured plates. London and Edinburgh: Caxton and Ballantyne, Hanson, 1910.
_______. Dombey and Son. Illustrated by Fred Barnard [62 composite wood-block engravings]. The Works of Charles Dickens. The Household Edition. 22 vols. London: Chapman and Hall, 1877. XV.
"Dombey and Son — Sixty-two Illustrations by Fred Barnard." Scenes and Characters from the Works of Charles Dickens, Being Eight Hundred and Sixty-six Drawings by Fred Barnard, Gordon Thomson, Hablot Knight Browne (Phiz), J. McL. Ralston, J. Mahoney, H. French, Charles Green, E. G. Dalziel, A. B. Frost, F. A. Fraser, and Sir Luke Fildes. London: Chapman and Hall, 1907.
---
Created 16 January 2020