Electroplating may be briefly described thus: Into a vat filled with water in which fine silver has been dissolved with cyanide of potassium, sheets of silver are inserted, the articles to be plated being suspended between on wires. Connected with this vat is a galvanic battery, which being set in operation the silver is gradually deposited on the articles to the weight required. — The Graphic (28 November 1874): 522.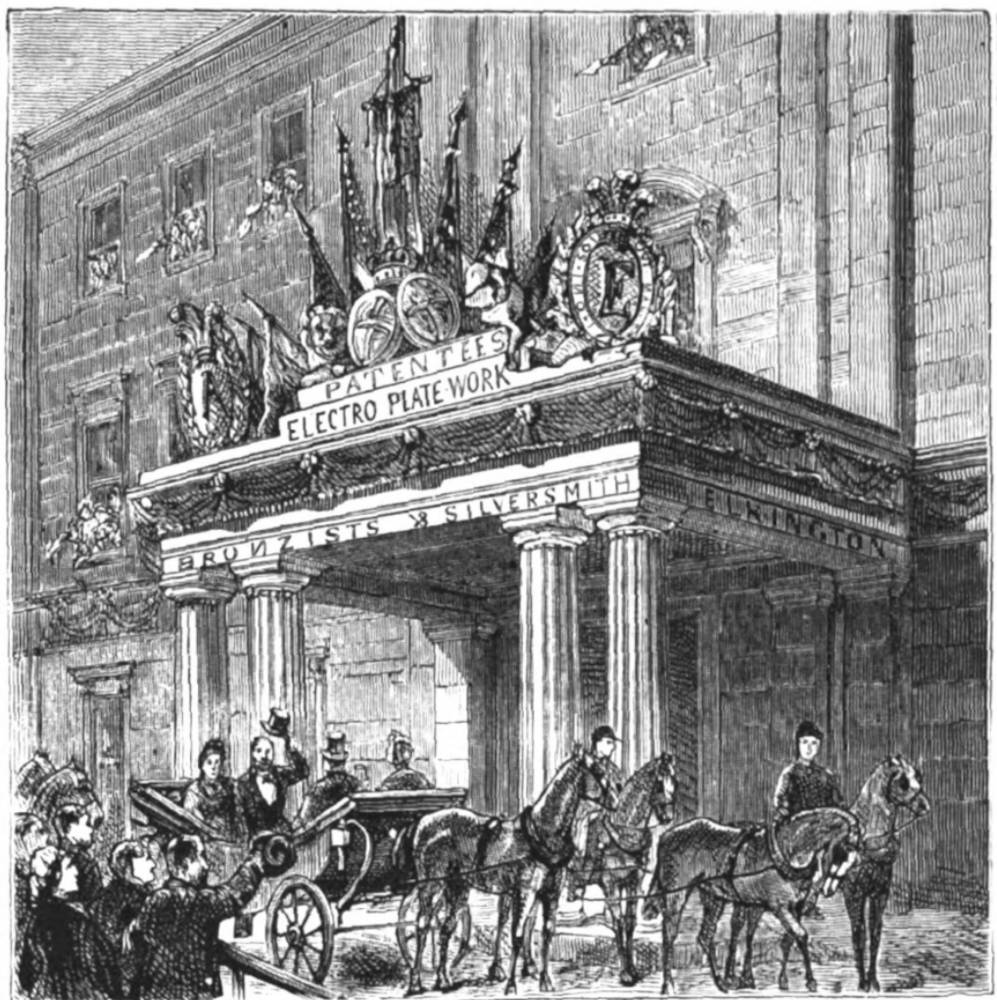 Entrance to the Works from the 1874 Graphic. Click on image for a largeer image and additional information.
Elkington & Co., Birmingham manufacturers of fine metalwork, many examples of which appear in the Victorian Web, was founded by George Richards Elkington (1801-65), who patented several of the first commercial electroplating processes; that for silver electroplating having been purchased from the physician John Wright. According to the 2008 Wikipedia article, which draws upon the Encyclopædia Britannica (eleventh edition), after Josiah Mason, a pen maufacturer, joined the comany in 1842, the Elkingtons began to manufacture jewelry and cutlery as well as larger pieces. By 1880 the company employed 1,000 people.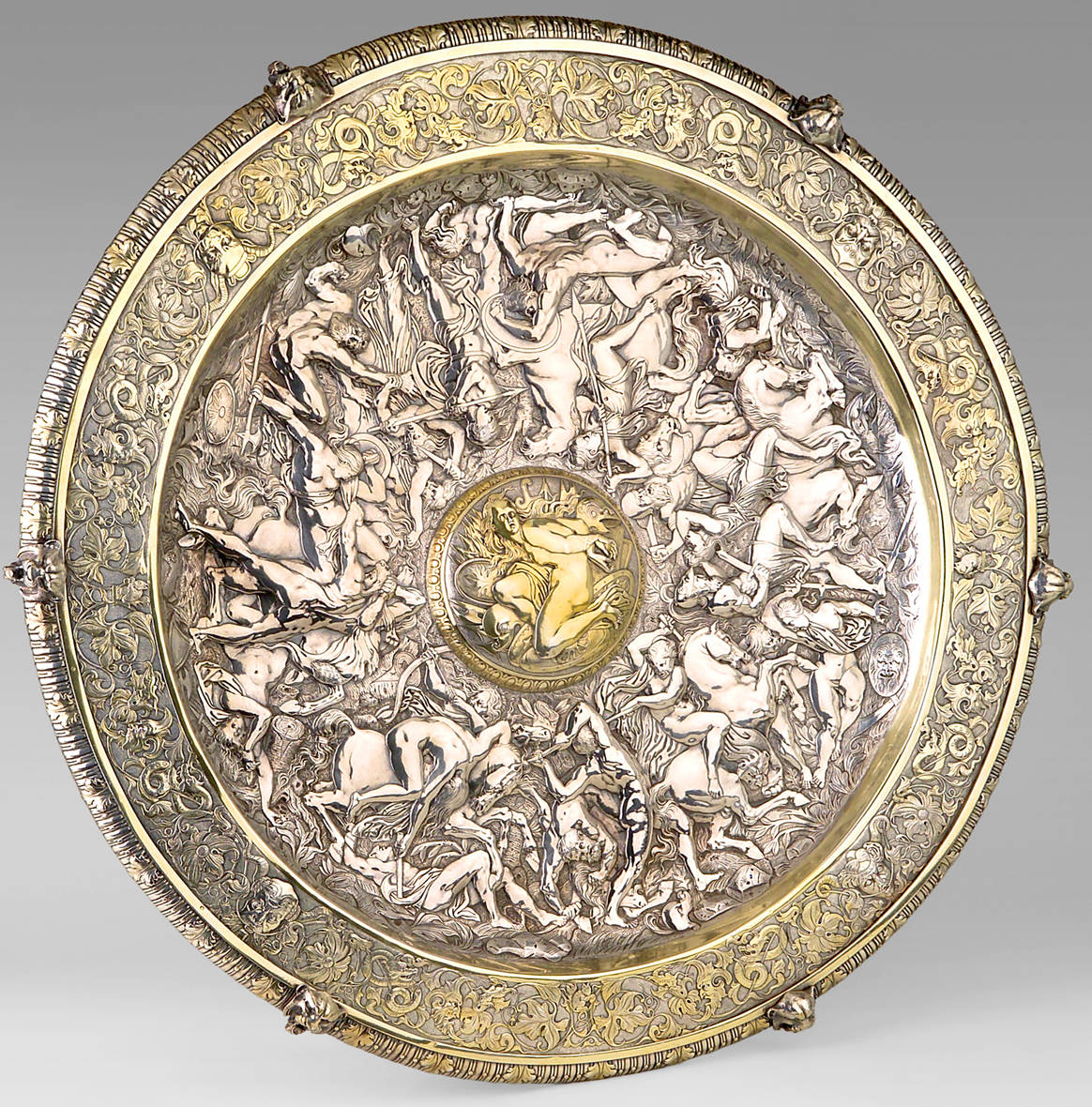 Tazzas and Plaques with Sculptural Decoration
Tea Sets, Biscuit Boxes, Vases, Jugs, and Tableware
Cloisonné Enamels
Bibliography
"Buildings and Industries of Birmingham. Electro and Silver Plating Sketched at the Works of Messrs. Elkington and Co., Visited by H.R.H. the Prince of Wales. The Graphic 10 (28 November 1874): 448. Hathi Trust online version of a copy in the New York Public Library. Web. 4 July 2021.
"George Elkington." Wikipedia. Viewed 21 November 2008. [The websites in the Wikipedia list of references that contain histories of the company no longer exist.]
---
Last modified 5 July 2021