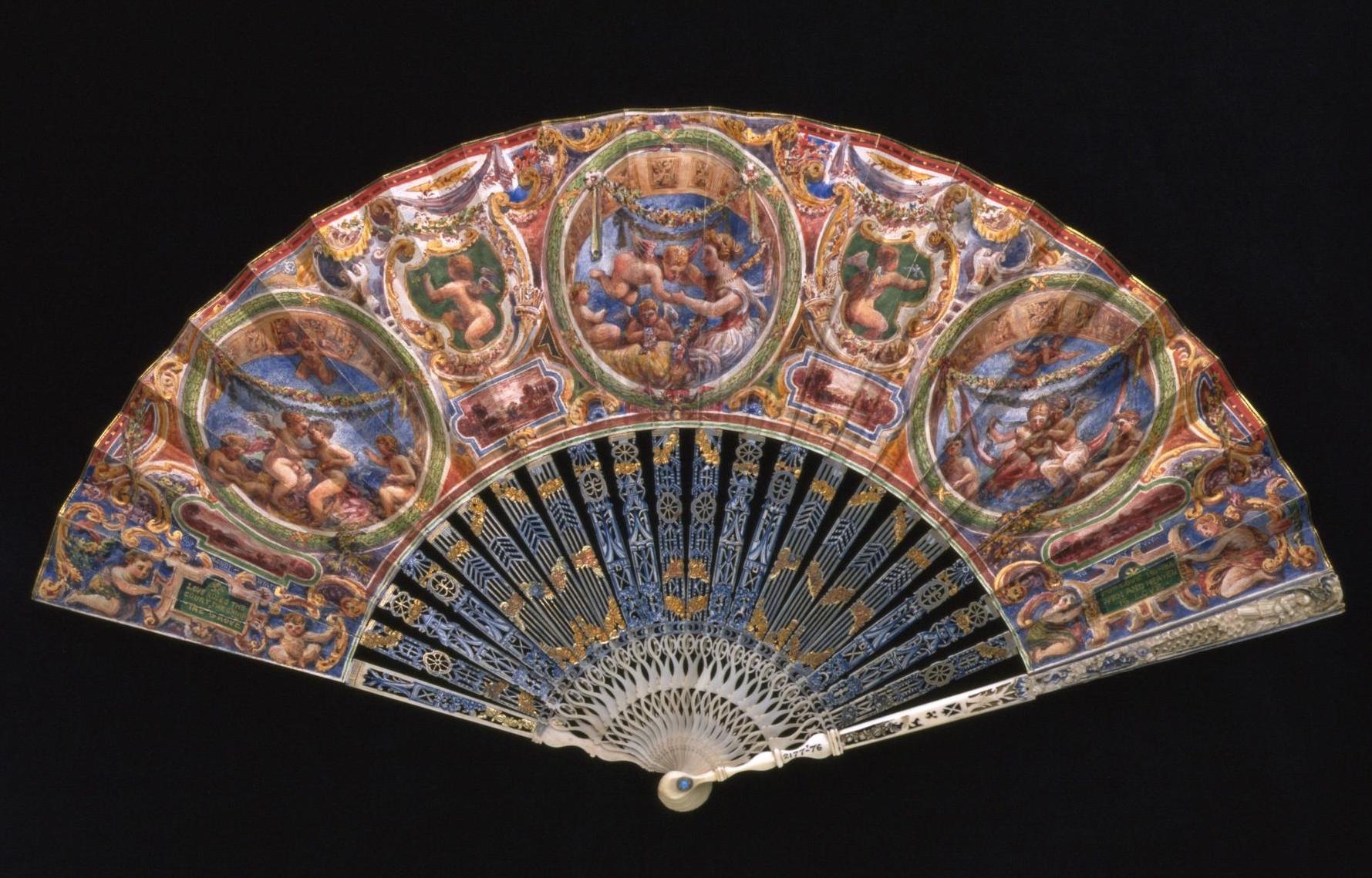 The Triumph of Love. 1869. Matthew Digby Wyatt and his wife Mary collected fans, and had something like four hundred when they decided to donate them to the Victoria and Albert Museum in 1876. Perhaps this was because this was in preparation for their new living arrangements — they were going to spend more of their time in South Wales. This fan is very special: it is a tender love token, both designed and painted by Sir Matthew Digby Wyatt himself, as a gift for his wife. "The images on the fan leaf are an allegory on the 'Triumph of Love.' Part of the inscription reads 'For Love is Heaven and Heaven is Love.' It is signed 'M Digby Wyatt to Mary Wyatt'" ("The Triumph of Love").
Image downloaded from the museum website, and text by Jacqueline Banerjee.
Bibliography
"The Triumph of Love." Victoria and Albert Museum.. Web 27 July 2019.
---
Created 27 July 2019