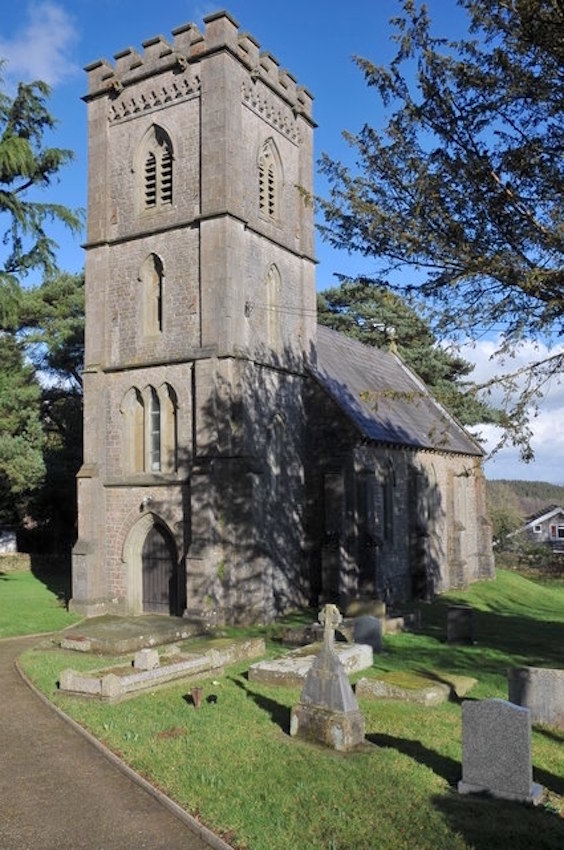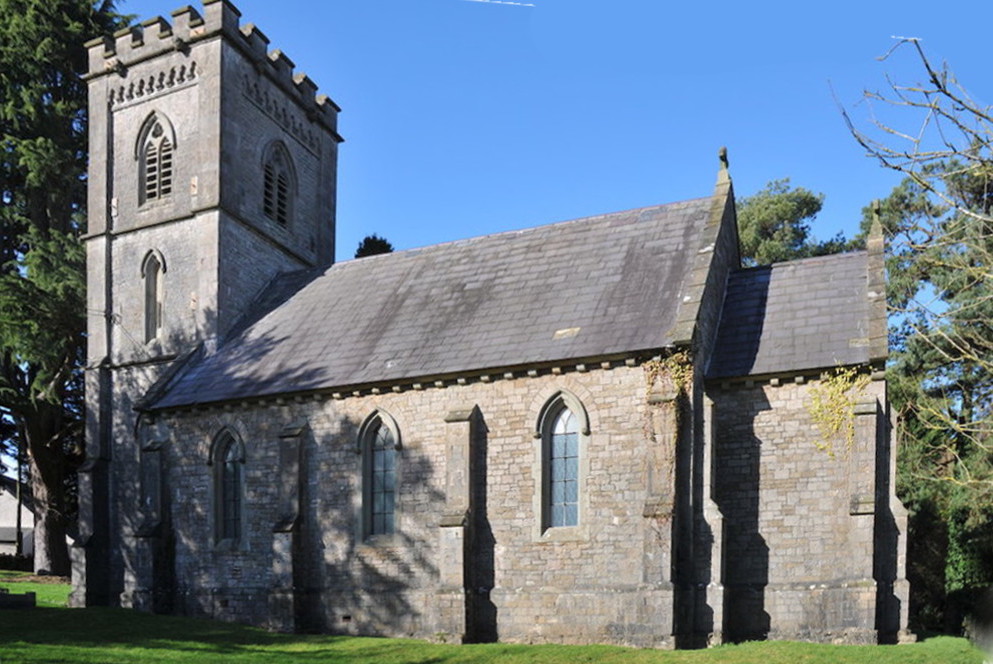 Christchurch, Coed-y-Paen, Monmouthshire, Wales, viewed from the south (left) and south-west (right). Architect: Sir Matthew Digby Wyatt (1820-1877). The church was designed in 1848 to provide a Chapel of Ease for the parish church of Llangybi, but work was delayed and it was completed in 1860-61, and then "conveyed to the Church in Wales" ("Christchurch"). Built in Early English style with a crenellated tower, it suits its surroundings perfectly: John Newman describes it as built of "grey-green Forest stone" and as "[d]ignified and coherent" (310). Although Wyatt was "never a serious Goth" (Robinson 217), he had designed a lovely little Gothic church here. The fact that he exhibited the design at the Royal Academy in 1860 (Robinson 251) suggests that he felt quite satisfied with the building.
Photographs both © Philip Halling, originally posted on the Geograph website, and kindly made available on the Creative Commons Attribution-ShareAlike 2.0 Generic (CC BY-SA 2.0). Text by Jacqueline Banerjee. [Click on the images to enlarge them. Just visible below the parapet of the bell-tower are some of the not-too-fearsome gargoyles, two on each side.]
Bibliography
Christchurch. Coed-y-Paen Village Website. Web. 7 June 2019.
Newman, John. Gwent/Monmouthshire. Buildings of Wales. Mew Haven and London: Yale University Press, 2002.
Robinson, John Martin. The Wyatts: An Architectural Dynasty. Oxford: Oxford University Press, 1979.
---
Created 7 June 2019