James Stevens Curl, who observes that "he seems to have been untouched by more conventional tastes of the time," describes him as an "English Rogue Gothic Revivalist [whose] elephantine churches tend to have centralized plans and frenetically busy timber roofs." According to www.scottisharchitects.org, "in the early 1830s he was draughtsman to John Claudius Loudon, for whom he produced many of the designs in the Encyclopaedia of Cottage, Farm and Villa Architecture and Furniture. . . . It was not until 1850 that his practice became prosperous, mainly for country house additions and alterations, notably Hughenden Manor for Benjamin Disraeli and for churches distinguished by a wilful Gothic detail and centralised plans."
Architectural Works
Architectural Works not illustrated on this site
Grove Street Lodge, Arboretum, Derby (1840)
Chapel, Carnsalloch House, Kirkmahoe, Dumfriesshir, Scotland (1847)
St. Margaret's, Leiston, Suffolk (1853)
St. Ninian's Episcopal Church, Castle Douglas, Kirkcudbrightshire, Scotland (1856-61)
Chapel at Auchnacarry, Inverness-shire, Scotland (1857)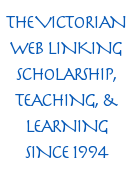 References
Curl, James Stevens. "Lamb, Edward Buckton." A Dictionary of Architecture and Landscape Architecture. Oxford University Press. 2000. Encyclopedia.com. (September 20, 2009). http://www.encyclopedia.com/doc/1O1-LambEdwardBuckton.html
"Edward Buckton Lamb." DSA Architect Biography Report (September 20, 2009, 7:34 pm). www.scottisharchitects.org.
"Grove Street Lodge and Grand Entrance." Derby Arboretum site. Viewed 20 September 2009.
Jenkins, Simon. England's Thousand Best Churches. Harmondsworth: Penguin, 2000.
Crook, J. Mordaunt. The Dilemma of Style: Architectural Ideas from the Picturesque to the Post-Modern. Chicago: University of Chicago Press, 1987.
---
Last modified 31 March 2015