[Photographs by George P. Landow 2010. You may use any of these images without prior permission for any scholarly or educational purpose as long as you (1) credit the photographer and (2) link your document to this URL in a website or include it in a print document.]
The Tympanum with the Last Judgment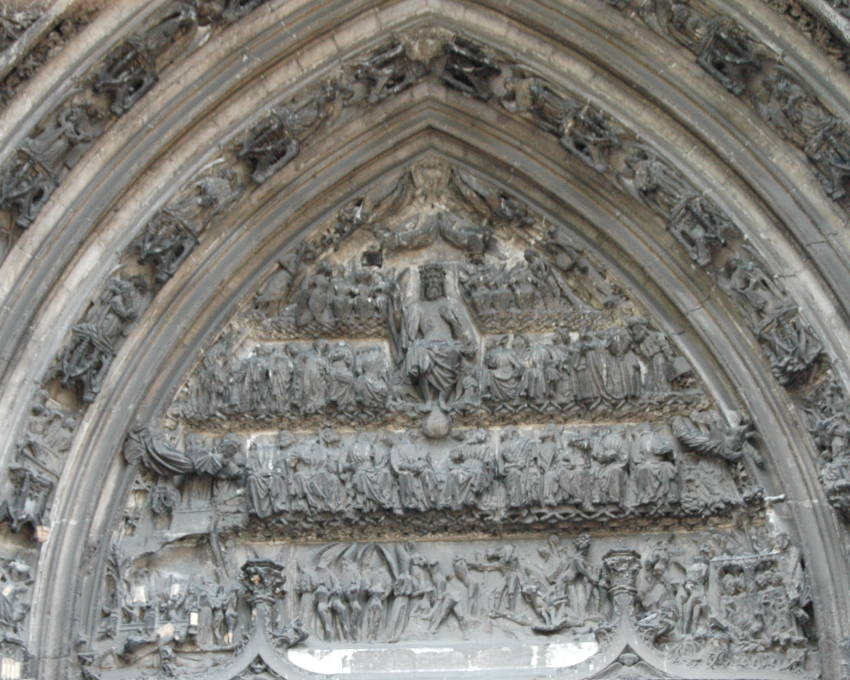 [Click on image above for a larger photograph.]
Far more splendid [than the "West front of the Cathedral of St Lo"] is a license taken with the niche decoration of the portal of St. Maclou at Rouen. The subject of the tympanum bas-relief is the Last Judgment, and the sculpture of the inferno side is carried out with a degree of power whose fearful grotesqueness I can only describe as a mingling of the minds of Orcagna and Hogarth. The demons are perhaps even more awful than Orcagna's; and, in some of the expressions of debased humanity in its utmost despair, the English painter is at least equalled. Not less wild is the imagination which gives fury and fear even to the placing of the figures. An evil angel, poised on the wing, drives the condemned troops from before the Judgment seat; with his left hand he drags behind him a cloud, which he is spreading like a winding sheet over them all; but they are urged by him so furiously, that they are driven not merely to the extreme limit of that scene, which the sculptor confined elsewhere within the tympanum, but out of the tympanum and into the niches of the arch; while the flames that follow them, bent by the blast, as it seems, of the angel's wings, rush into the niches also, and burst up through their tracery the three lowermost niches being represented as all on fire, while, instead of their usual vaulted and ribbed ceiling, there is a demon in the roof of each, with his wings folded over it, grinning down out of the black shadow. — John Ruskin, Chapter V, "The Lamp of Life," The Seven Lamps of Architecture
Details of the Typanum described by Ruskin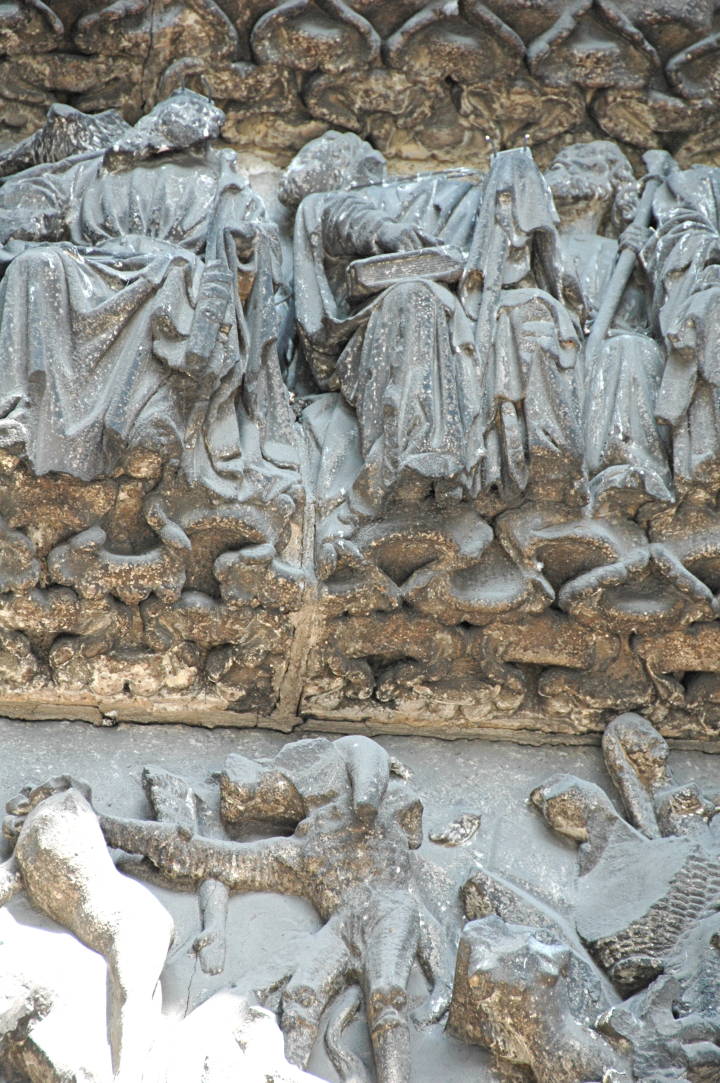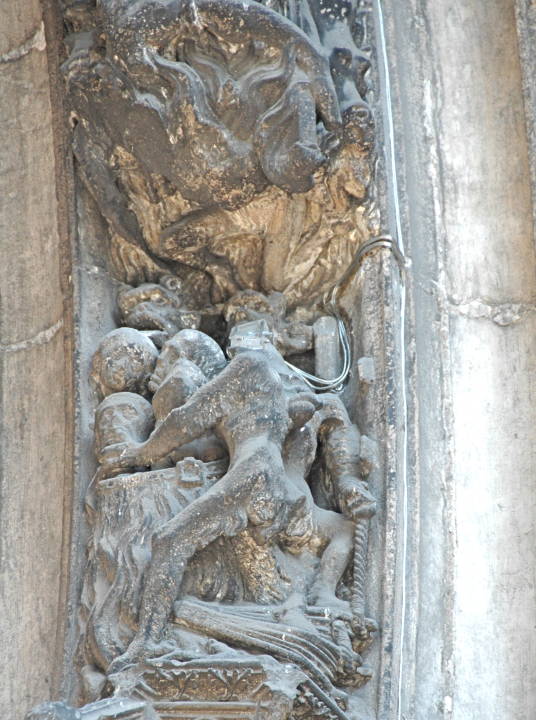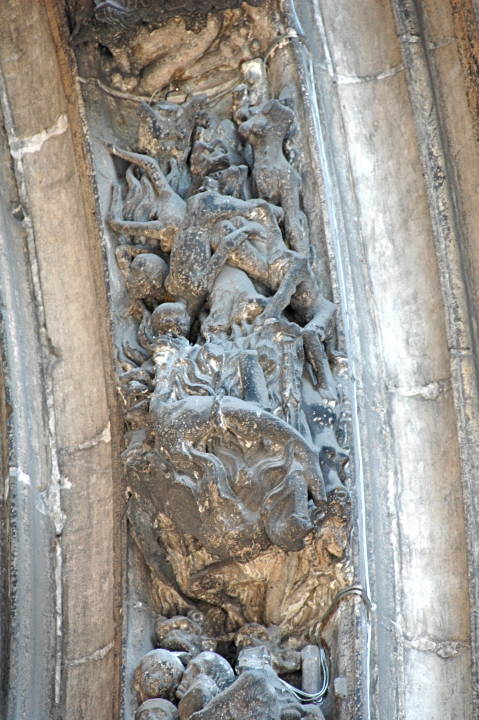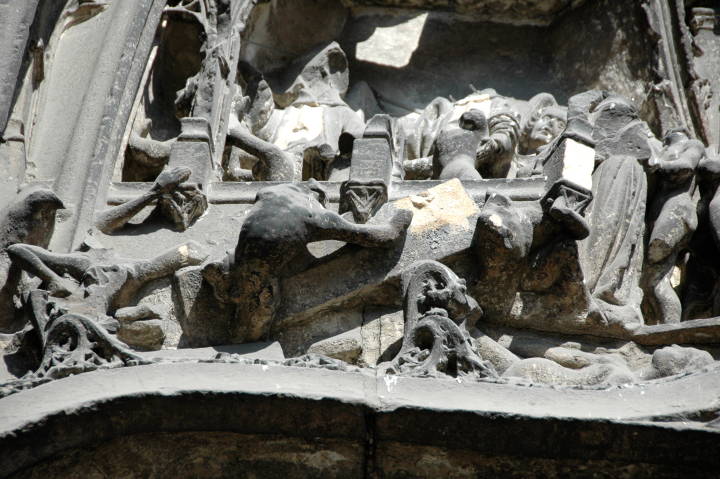 Other views of West front of St. Maclou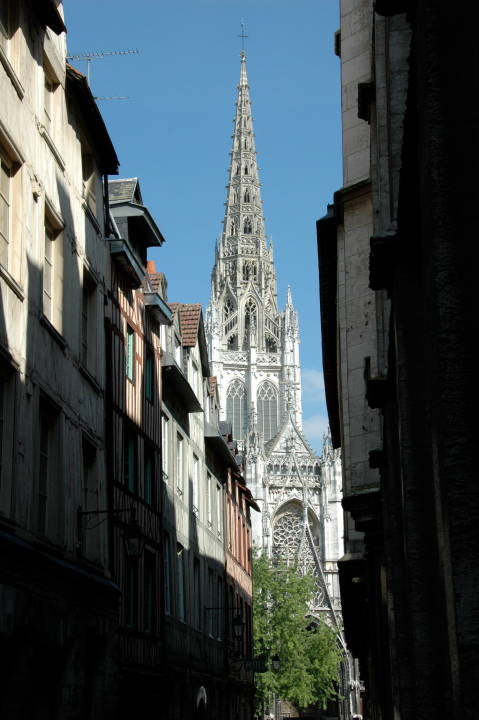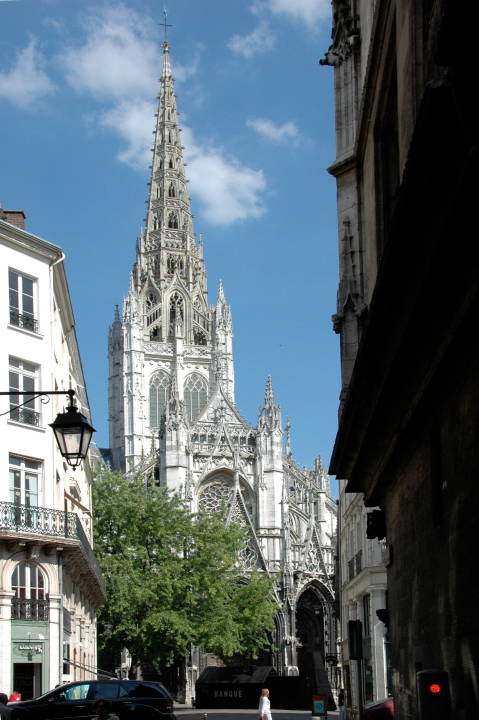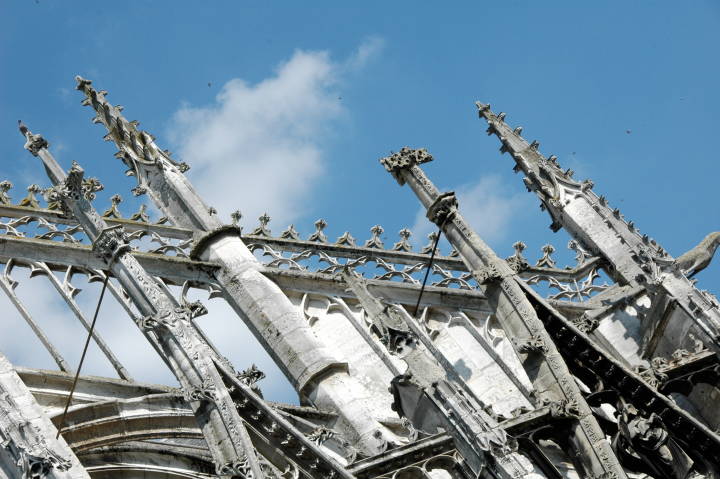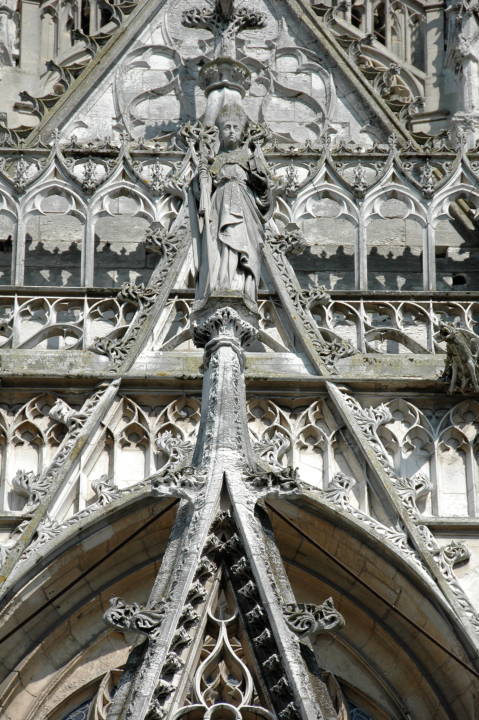 Left: Two views of the West front. Middle: Tracery on the West front. Right: Detail of carving upon main doorway and typanum.
Views from the East and Southeast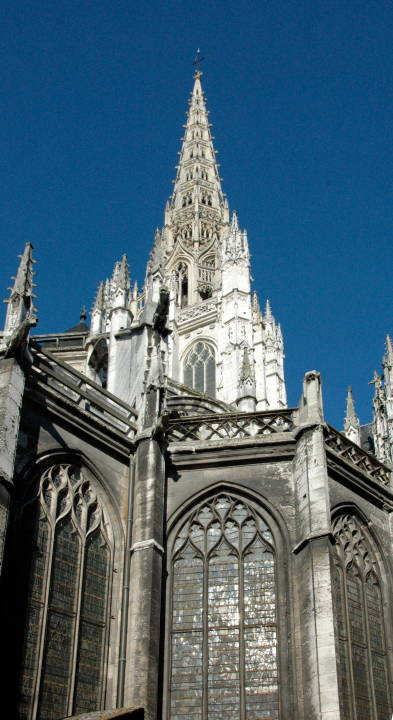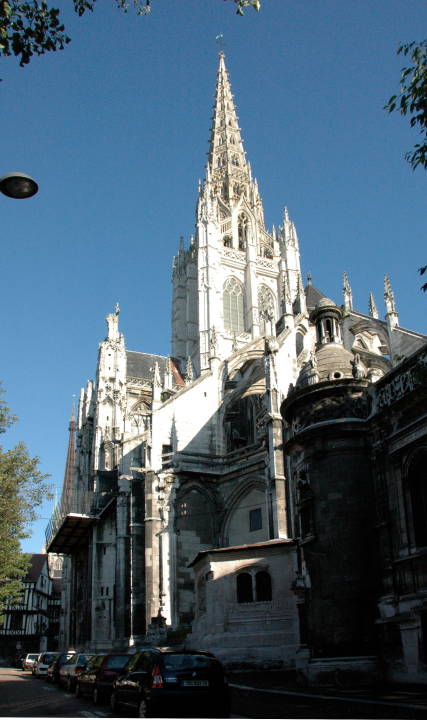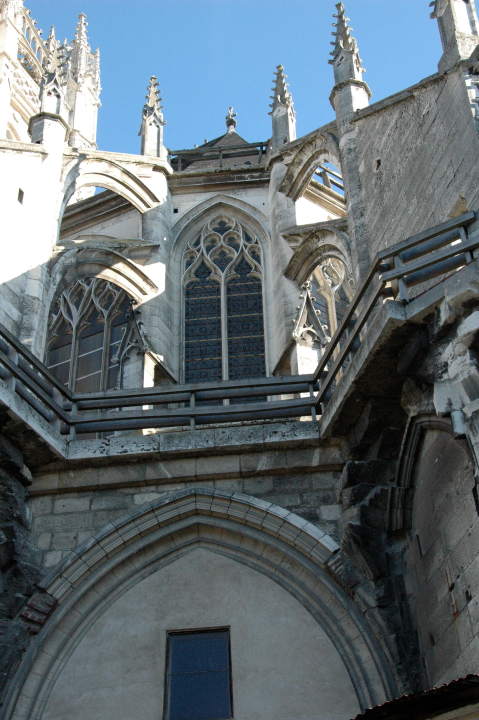 Left: View of the apse from the Southeast. Middle left: Steeple seen from the East. Middle right: Anther vew fron the Southeast. Right: Flying butresses.
---
---
Last modified 24 June 2010