[Photographs by George P. Landow 2010. You may use any of these images without prior permission for any scholarly or educational purpose as long as you (1) credit the photographer and (2) link your document to this URL in a website or include it in a print document.]
The Interior of St. Maclou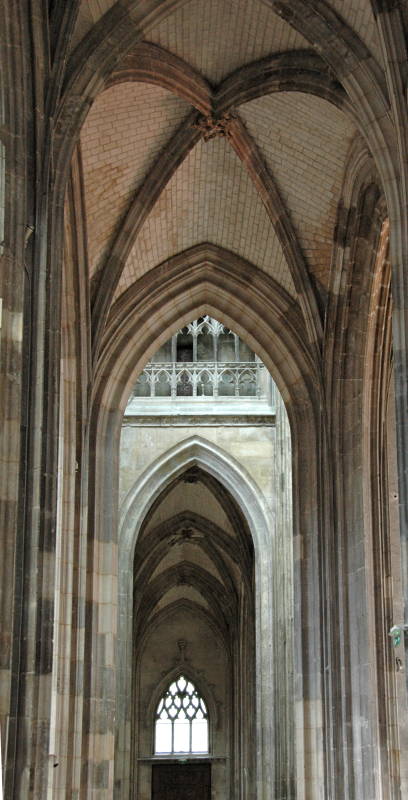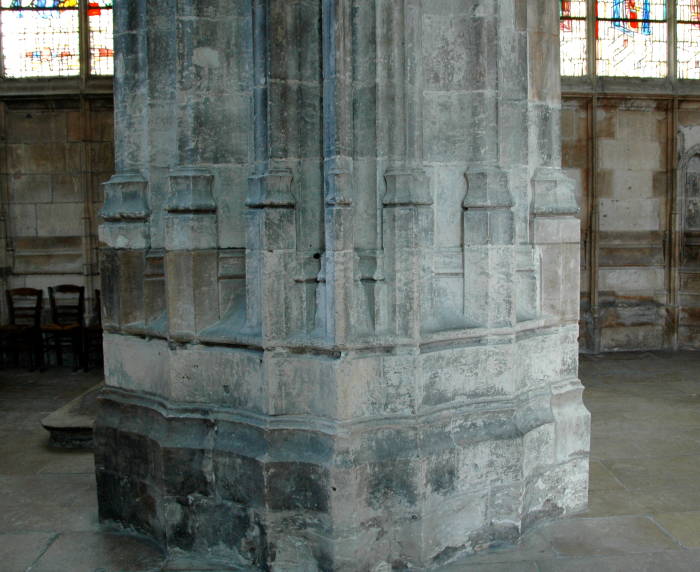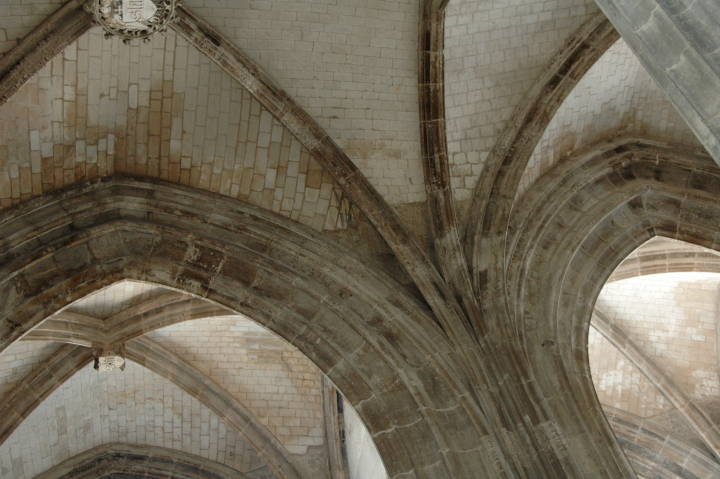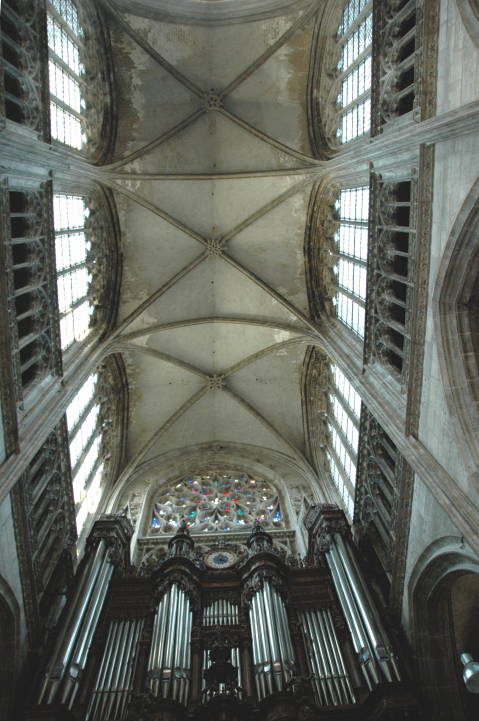 Everyone in our group of touring Ruskinians wanted to see the inside of this church about which Ruskin had written, but we had given up hoping to do so because it is usually locked. Fortunately, Paul André Sement, who kindly showed us around Rouen, managed to obtained the key to the church from its guardian, thereby giving us an essentially nineteenth-century and Ruskinian experience, because always had to convince vergers to let him see locked churches. Paul André explained why the church beautifully exemplifies the finest Perpendicular Gothic — "perpendicular," I learned, because it has no capitals at the top of the columns and piers, and thus looks especially elegant. He also pointed out which sections RAF bombing had destroyed during the Normandy invasion and which had finally been restored. Left: Looking down the right aisle. Middle left: One of the massive piers. Middle right: the beautiful joining of the arches. Right: the nave ceiling.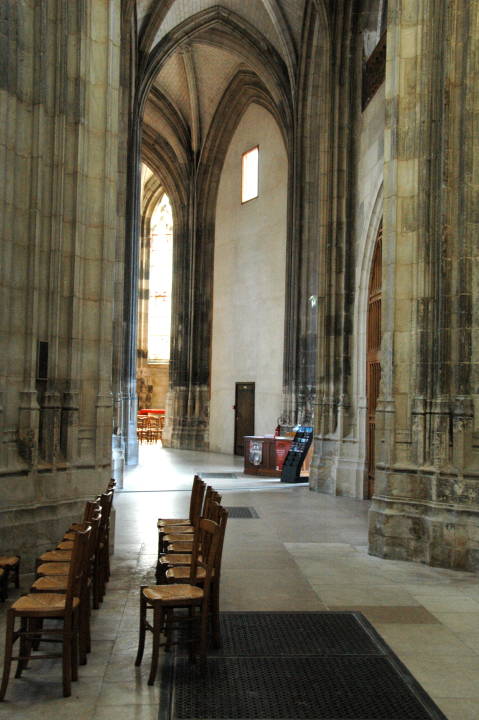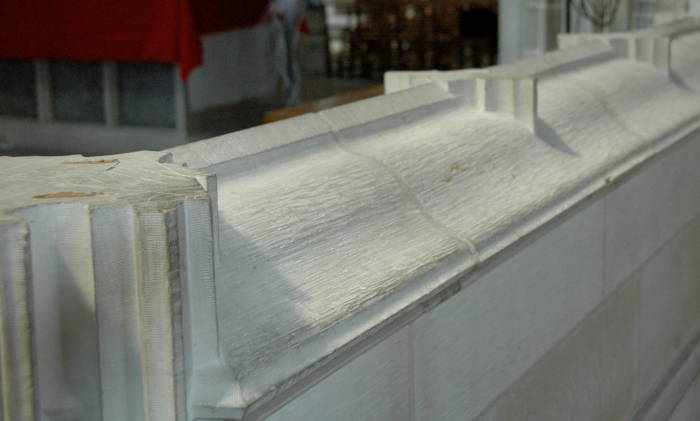 Left: Another view of the right isle. Middle: A partial restoration awaiting the pillars that will surmount this section. Looking around the church, one catches sight of cubic blocks protruding from some of the pillars, which are awaiting their sculptors (and the money to pay them). Right: Looking up to the lantern, which had been closed in for some reason until recently. Now that they have been restored to their original form, the church, which had long been dark and gloomy, now feels wonderfully light and airy. Both James Spates and Cynthia Graham, who had visited St. Maclou when the lantern was closed, reported how dark the church had been — and how different it was now!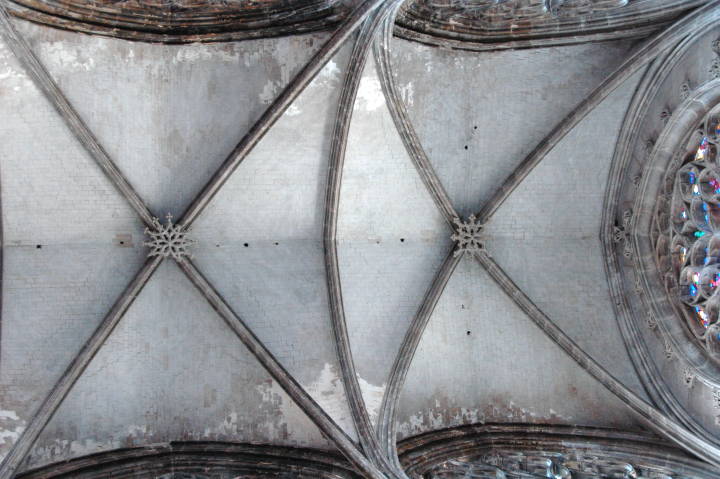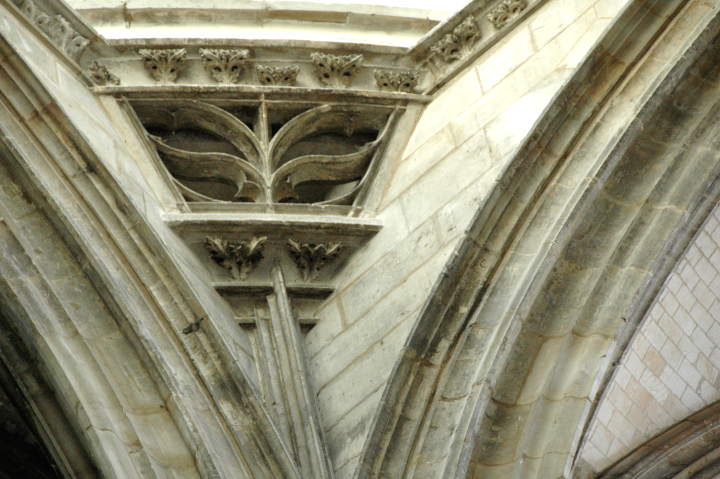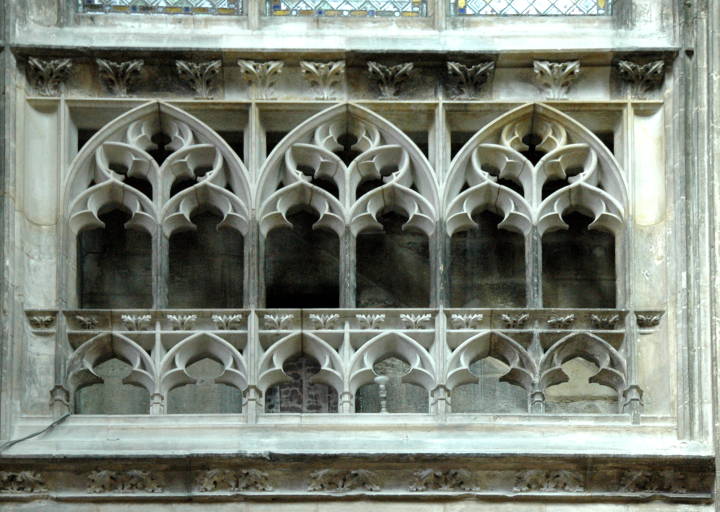 More pictures of various kinds of stone carving, some of which Ruskin drew for
The Seven Lamps of Architecture
.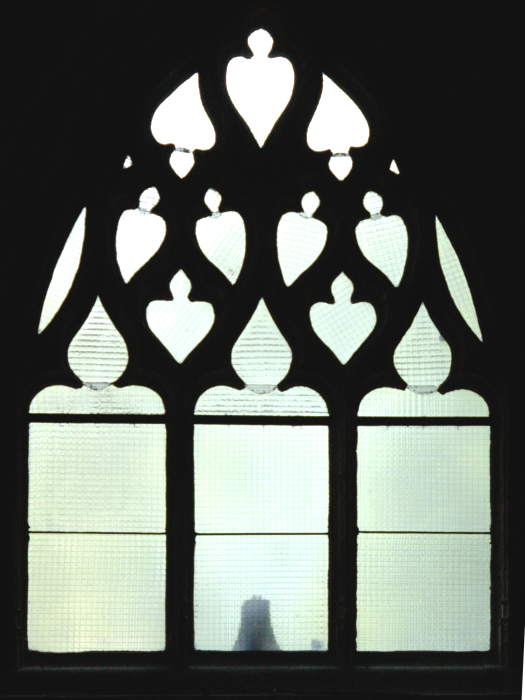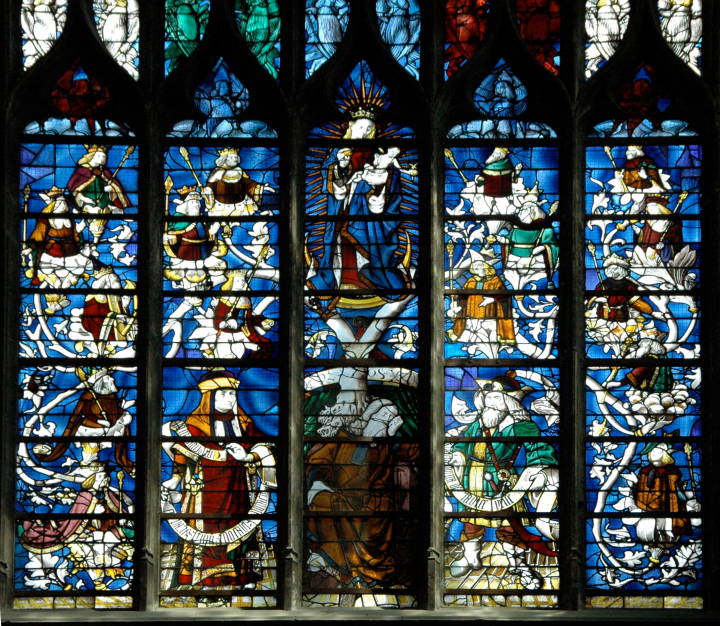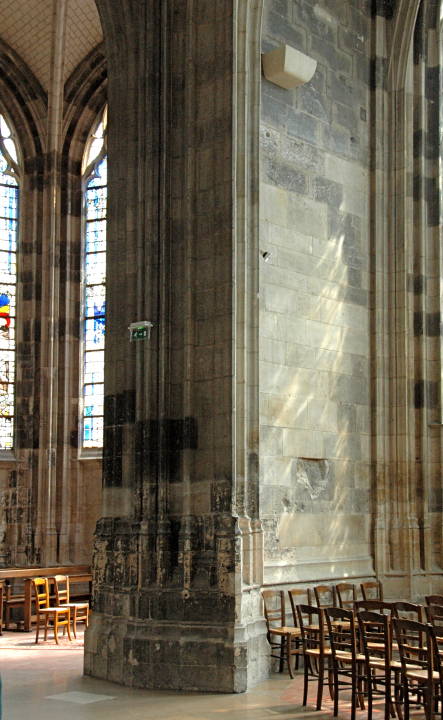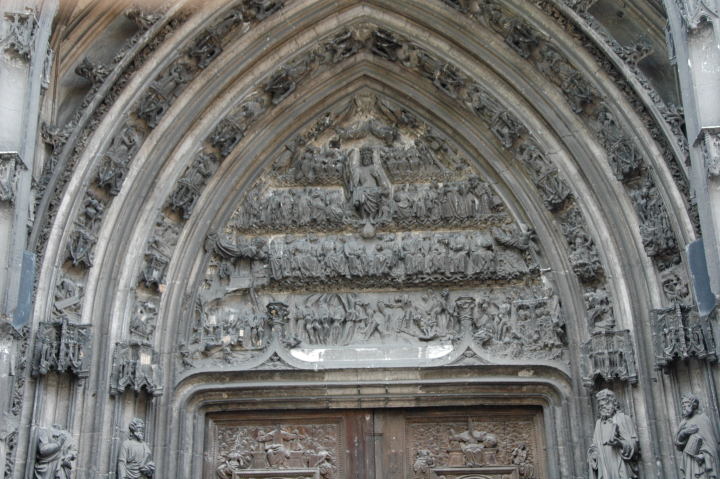 Left: I photographed this bit of gothic tracery because Ruskin had several examples of it in
The Seven Lamps
, and he wasn't sure if this might have been one of the originals. It wasn't. Middle left: A beautiful fifteenth- or sixteenth-century stained glass Jesse tree showing Christ's descent from King David. Right: The significance of this pier lies in the fact that it replaces the usual chapel that almost all gothic churches place directly behind the altar. As Ruskin pointed out, gothic was a functional architecture, and apparently the architects believed they needed that pier to keep the building from falling down, so they put it there instead of a chapel.
---
Last modified 24 June 2010