Biography
Born at Christchurch in Hampshire, Benjamin Ferrey was the youngest son of a draper of Huguenot descent. His talent and passion for drawing were noted early on. After leaving the grammar school of Wimborne in Dorsetshire, he was placed with the draughtsman and drawing-master, Auguste or Augustus Pugin, and became a close friend of his master's only child, just a little younger than himself – A. W. N. Pugin. Ferrey's biography, Recollections of A. N. Welby Pugin, and his father, Augustus Pugin; with notices of their works, is an invaluable resource for studies of the more famous architect. Ferrey then entered the office of William Wilkins. Having contributed previously to the elder Pugin's topographical works, he now collaborated with Edward Wedlake Brayley, producing the original drawings for his Antiquities of the Priory Church of Christchurch, Hants (1834) — a church that he had loved to draw in as a boy. In the year that the book appeared, he set up as architect in Great Russell Street, Bloomsbury, initially with fellow-pupil Thomas Walker, close to where they had both studied with the Pugins.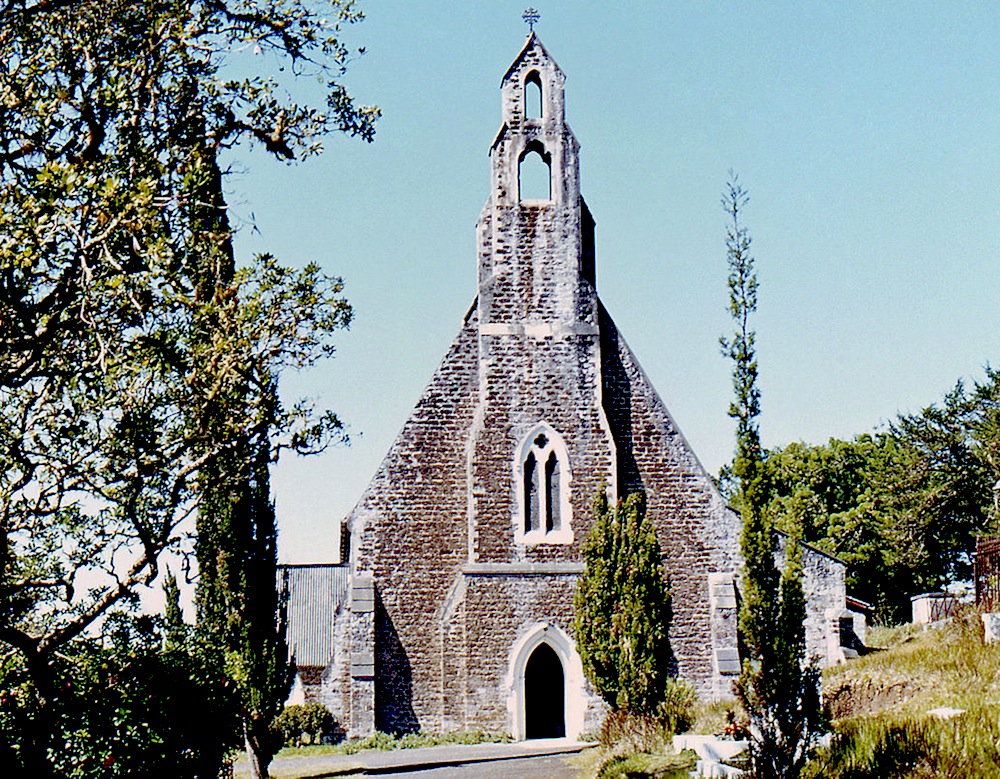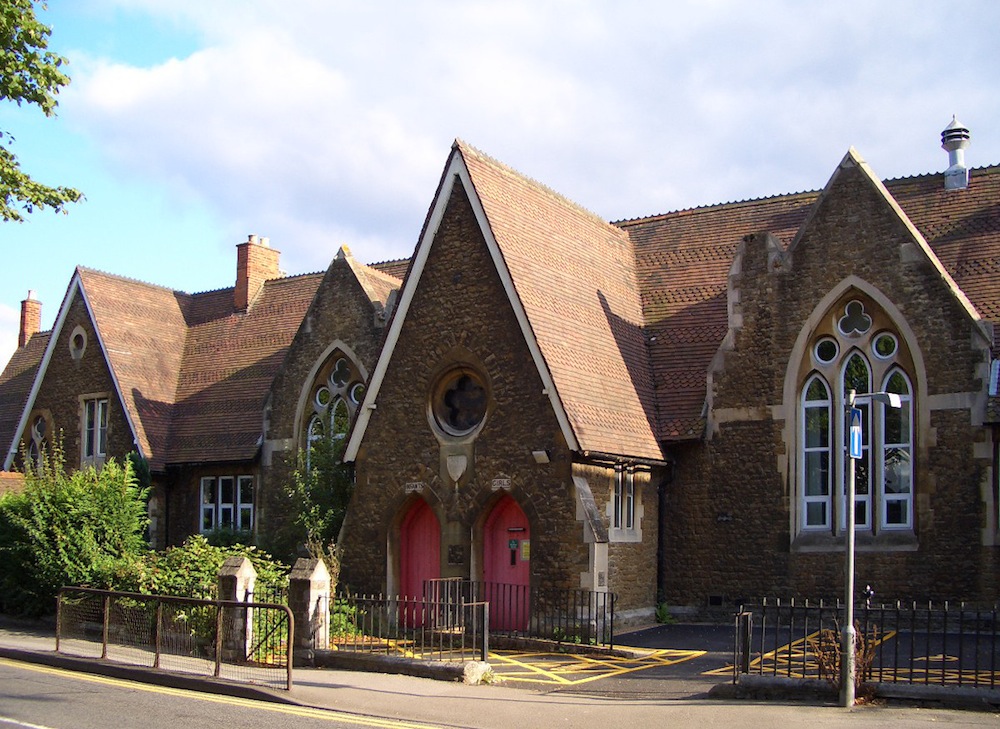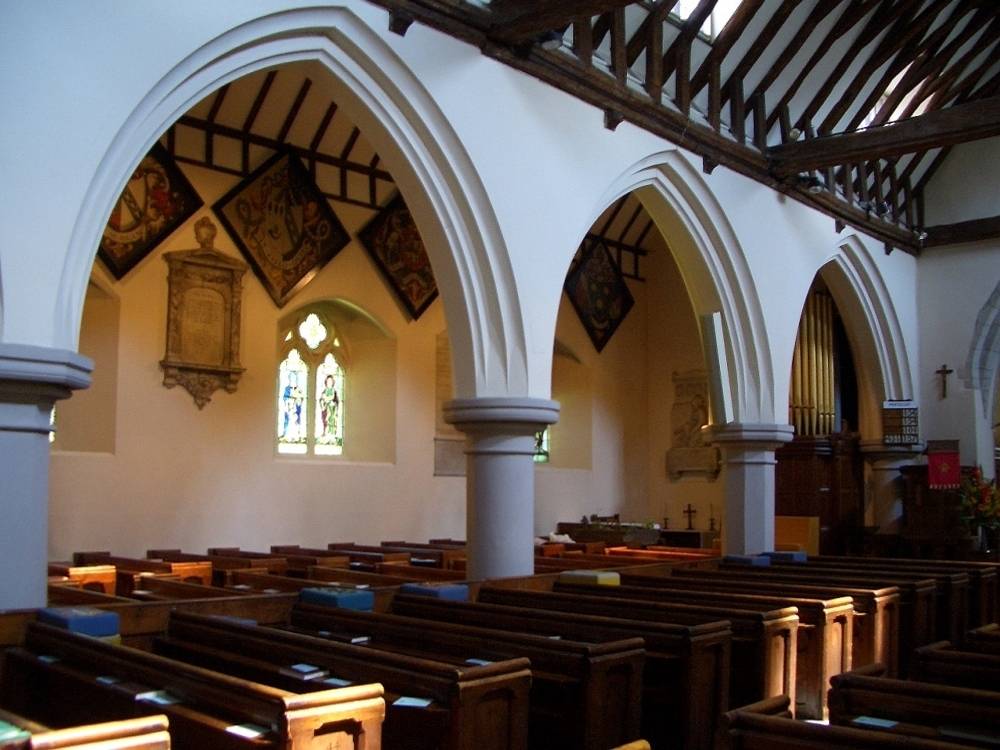 Left to right: (a) St Paul's Cathedral, St Helena, of 1850-51. Source: Andrew Neaum, from Wikipedia on the Creative Commons Licence, slightly cropped — with thanks. (b) The "picturesque range" (Brayley 182) of the former National Schools, Esher, of 1852. Source: author's photograph. (c) Ferrey's north aisle extension of St Mary the Virgin, Merton Park (1866). Source: author's photograph.
Ferrey failed in the competition for designing the new Palace of Westminster, but his practice thrived. His first big commission was at Bournemouth, where he laid out of the estate of Sir George Gervis. "The oldest part of the present town on the east cliff, including the Bath Hotel, opened in 1838, and adjacent villas, was designed by and erected under the superintendence of Ferrey" (Burnet). According to Rosemary Hill, "[m]ost of his villas were destroyed in the 1920s, but the hotel, now the Royal Bath, survives." Much of his work was ecclesiastical, and he was taken up by the Ecclesiological Society as one of their "preferred architects" ("Benjamin Ferrey"). But he also designed country houses, and public buildings like schools, town halls and hospitals. Among his many later works were "a portion of the County Hospital, Dorchester.... the restoration of the nave, transepts, and Lady Chapel of Wells Cathedral.... , work at the bishop's palace and chapel at Wells.... the costly church of St. James, Morpeth,.... the church of St. Stephen, Rochester Row, Westminster, and the handsome schools and vicarage" (Burnet 1252). The latter complex was for the well-known philanthropist Dame Angela Burdett-Coutts. Not mentioned by biographers G. W. Burnet or Hill is St Paul's (first left above), the church that Ferrey designed for the island of St Helena at the beginning of the 1850s, a striking, characterful but somehow unpretentious house of worship that became a cathedral in 1859, and serves the Anglican diocese there. A high point in Ferrey's later career was the laying of the foundation stone for the extension of St Mark's Church in St John's Wood, which was reported in the Times: after laying the stone with the silver trowel handed to him by Ferrey, Prince Leopold tapped it into place with the mallet once used by Charles II to lay the foundation stone of London's own St Paul's Cathedral ("Prince Leopold").
Apart from a period in the forties and fifties when he was in Oxfordshire, Ferrey lived in London, and was very active in his increasingly professionalised calling: he was one of the original members of the Architectural Society, a fellow of the Royal Institute of British Architects from 1839, and subsequently twice its vice-president. He became a fellow of the Society of Antiquaries in 1863, and was awarded the RIBA's Gold Medal in 1870. Numbered among the early exponents of the Gothic, he was not one of the most innovative of them, except insofar as he patented a new way of stamping plaster (see Burnet 1253). His obituary in The Building News describes him as "rather a close adherent of precedent, than a bold originator" (261). Nevertheless, Eastlake speaks highly of him:
He was one of the earliest, ablest, and most zealous pioneers of the modern Gothic school. His architectural taste was for years in steady advance of his generation, and as an authority on church planning and general proportions he had scarcely a rival. His work possessed the rare charm of simplicity, without lacking interest. By the use of carefully studied mouldings and a spare but judicious introduction of carved ornament, he managed to secure for his buildings a grace that was deficient in many contemporary designs, which had been executed with far more elaborate decoration and at greater cost. His country churches are especially notable for this reticent quality of art, and in that respect recall in a great measure the excellence of old examples. [220]
The verdict has held. A later architectural historian picks out his church in Penn Street, Buckinghamshire (Holy Trinity) as being "simple and sensible" (Turnor 69), and his churches and restorations — certainly those local to the present author — are generally much valued today.
By all accounts Ferrey was personable, good-natured and well-liked. He was survived by two daughters and a son from his first marriage, and by his second wife. His son, Edmund Benjamin (c.1846–1900), also became an architect, and helped him when his strength declined. — Jacqueline Banerjee.
Works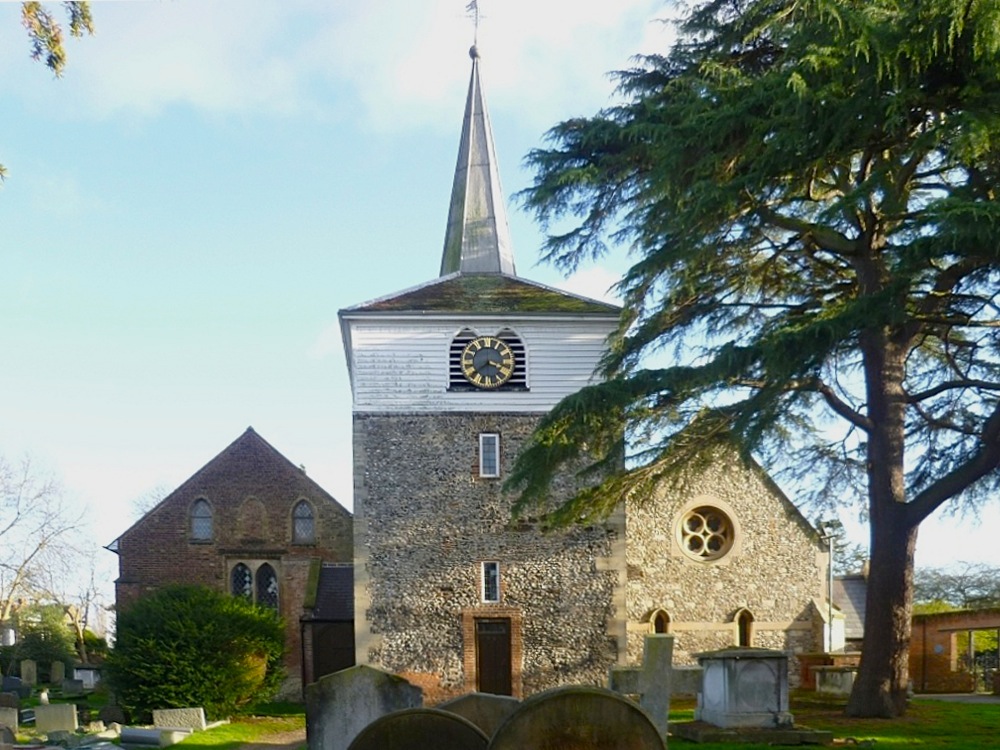 References
"Benjamin Ferrey." Dictionary of Scottish Architects. Web. 13 December 2014.
Brayley, Edward Wedlake. A Topographical History of Surrey. Ed. and rev. by Edward Walford. London, J. S. Virtue & Co. Internet Archive. Contributed by Allen County Public Library Genealogy Center. Web. 13 December 2014.
Burnet, G. W. "Benjamin Ferrey, 1810-80." Dictionary of National Biography. Vol VI: 1252-53. New York: Macmillan / London: Smith, Elder, 1908. Internet Archive. Contributed by Google. Web. 13 December 2014.
_____, rev. Rosemary Hill. "Benjamin Ferrey, 1810-80." Oxford Dictionary of National Biography. Online ed. Web. 13 December 2014.
Eastlake, Charles L. A History of the Gothic Revival. London: Longmans, Green; N.Y.: Scribner, Welford, 1872. Internet Archive. Contributed by Harvard University. Web. 13 December 2014.
Ferrey, Benjamin. Recollections of A. N. Welby Pugin, and his father, Augustus Pugin; with notices of their works. London: Edward Stanford, 1861. Internet Archive. Contributed by Google. Web. 13 December 2014.
"The Late Mr Benjamin Ferrey." The Building News and Engineering Journal. 39 (July-December 1880): 261-62. Internet Archive. Contributed by the Robarts Library, University of Toronto. Web. 13 December 2014.
"PRINCE LEOPOLD. — On Saturday afternoon...." The Times. Monday, 25 June 18778. Times Digital Archive. Web. 13 December 2014.
Turnor, Reginald. Nineteenth Century Architecture in Britain. London: Batsford, 1950.
---
Last modified 19 December 2014