enry Lovatt (1831-1913) was born in Wolverhampton and trained as an architect, in 1853 entering into a partnership with the local architect, George Bidlake (1830-1892), in Darlington Street. But then in 1858 he bought the small firm of builders and contractors, John Ellis, also in Darlington Street, Wolverhampton, and turned it into one of the biggest names in the Victorian building industry.
Lovatt lived a full and varied life. On his estate at Low Hill in Wolverhampton, he bred pedigree shorthorn cattle and sheep, grew equally celebrated orchids (see The Gardeners' Chronicle, 514), and also collected art: the Times of 17 May 1881 carried a notice of a sale of about 120 of his "MODERN PICTURES" on Saturday May 21; and the Internet Archive has a catalogue including his collection of watercolours, to be sold at Christie's, on his leaving Low Hill in 1907, perhaps on his retirement. Another art sale included his Collection of "Old English Silver Plate" (see "Catalogue"). A local history account of him in Wolverhampton also reports that he had a large family and was active in the community. He must have been an energetic as well as cultured person.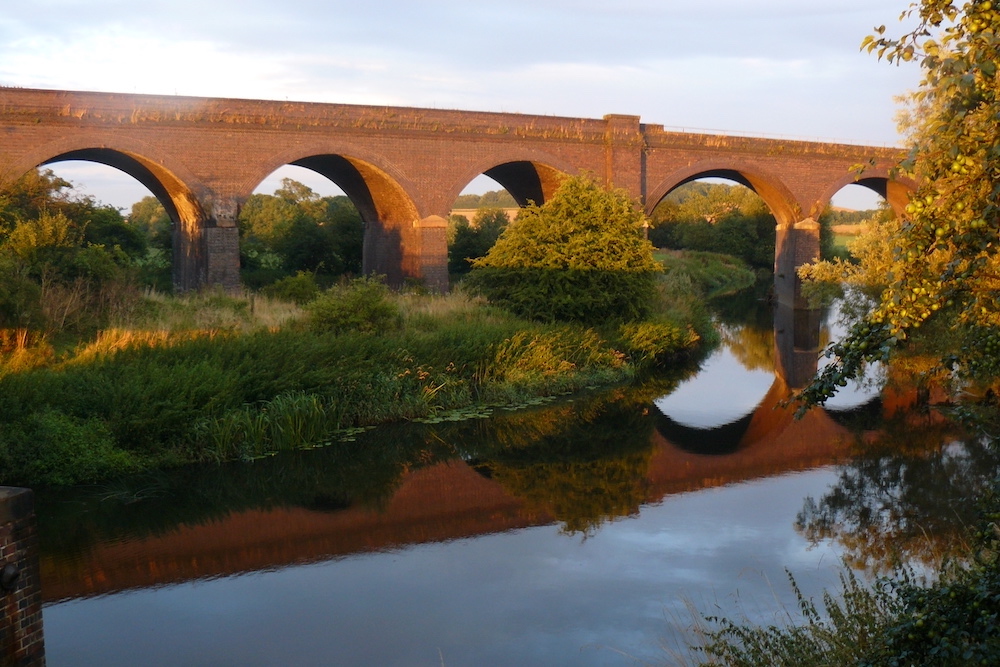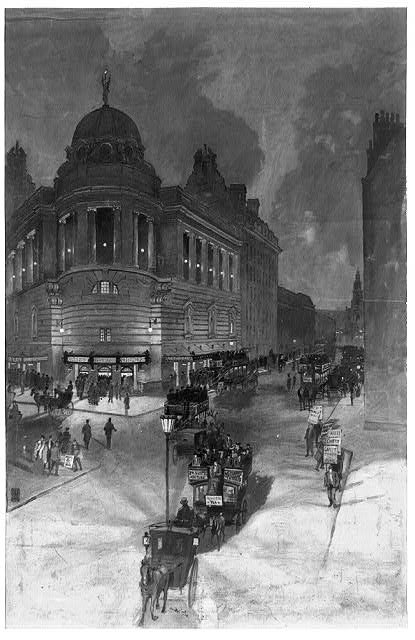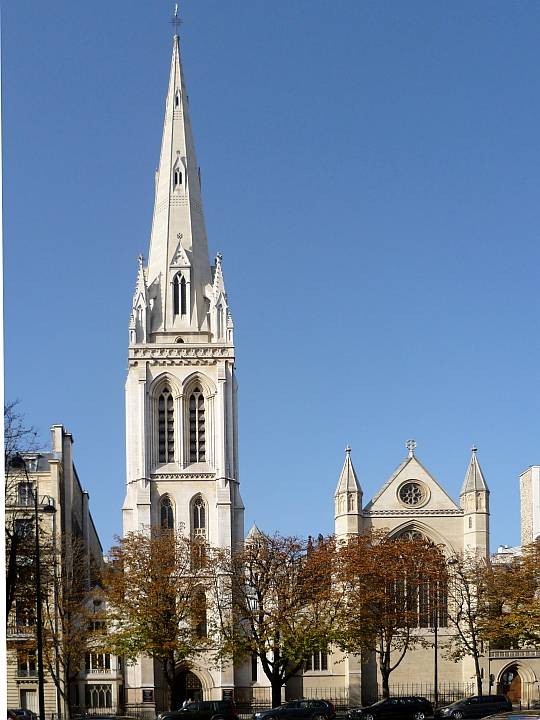 Left to right: (a) Stanford Viaduct, Loughborough. (b) The New Gaiety Theatre. (c) The American Cathedral of the Holy Trinity, Paris.
His company's list of works is very impressive, ranging from structures for railways, docks and reservoirs, to churches, hotels and theatres. The firm is often mentioned in building journals as being "of Wolverhampton and London" and built such landmarks in London as the Carlton Hotel and His Majesty's Theatre in the Haymarket, the New Gaiety Theatre in the Strand, and the King's Theatre Hammersmith, as well as important provincial buildings like the New Theatre Royal at Birmingham.
Of special interest are Nos 16 and 17 St James's Place, for which Lovatt himself "appears to have been allowed to provide his own designs, subject to the approval and supervision of the freeholder's architect, H. H. Collins of Old Broad Street. The building agreement was concluded in September 1899" ("St James's Place"). He took the lease himself, but the houses were turned into the Stafford Hotel, after some alterations, in 1911.
The firm also carried out work abroad, building the American Cathedral of the Holy Trinity in Paris for G. E. Street, and, at the time of Lovatt's death, constructing barracks in Cairo (see "Egyptian Government Barracks").
Bibliography
Catalogue of Old English Silver Plate, Collected by Henry Lovatt..... Google Books. Web. 5 November 2021.
Catalogue of Modern Pictures and Water Colour Drawings. Internet Archive. From a copy in the Getty Research Institute. Web. 5 November 2021.
"Egyptian Government Barracks." The Times. 31 August 1909: 10. The Times Digital Archive. Web. 5 November 2021.
The Gardeners' Chronicle (1886). Google Books (Free Ebook).
"Low Hill House and Its Owners." Wolverhampton History and Heritage Website. Web. 5 November 2021.
"St. James's Place." Survey of London: Volumes 29 and 30, St James Westminster, Part 1. Ed. F. H. W. Sheppard. London: London County Council, 1960: 511-541. British History Online. Web. 5 November 2021.
---
Created 7 November 2021