Sabrina, attributed to John Graham Lough (1798-1876). Marble. Click on the images to enlarge them.
This seems a typical example of the kind of "ideal" work associated with Lough. The gallery chat label reminds us that Sabrina is "the Latin name for the goddess of the River Severn, known in Welsh as Hafren." What is more, the nymph Sabrina appears in Milton's Comus, one of Lough's sources of inspiration: "There is a gentle Nymph not far from hence, / That with moist curb sways the smooth Severn stream: / Sabrina is her name: a virgin pure" (842-844). As Benedict Read says, "Nymphs and goddesses supplied excellent opportunities for demonstration of the nude or near nude form" (199).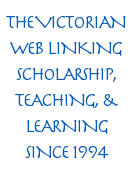 Related Material
Photographs, caption, and commentary 2014 by Jacqueline Banerjee, who has also digitally removed the distracting background from these views. With thanks to the Hatton Gallery of Newcastle University, for giving permission for photography in its foyer, where this and other works by Northumberland-born Lough are located.
Bibliography
Read, Benedict. Victorian Sculpture. New Haven and London: Yale University Press, 1982.
---
Last modified 10 July 2014