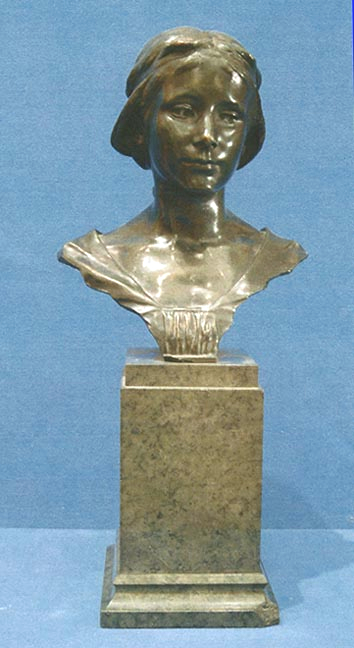 Griselda
Alfred Drury, R.A., 1856-1944.
1907
Green patinated bronze on marble base
15 inches
The Maas Gallery Ltd, 15a Clifford Street, London W1S 4JZ, England, has generously shared this image and associated information with readers of the Victorian Web from their website and archives. Copyright on this image of course remains with The Maas Gallery, and images may not be used without their prior written permission [GPL].