Frederick Hollyer. Photograph, possibly the platinum process of The Story of Psyche by Harry Bates. Side panels: 7 ½ x 5 inches inches. Central panel: 15 ½ x 5 inches. Private collection.
According to the extensive Wikipedia article, Hollyer appears to have made a living photographing paintings and sculpture from the 1870s on. In M.H. Spielmann, British Sculpture and Sculptors of To-Day (1901) he has a two-page advertisement at the very back of the book showing not only the Story of Psyche but a number of other items" by Bates.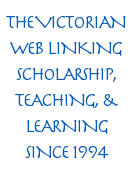 Related Material
Bibliography
Beattie, Susan. The New Sculpture. New Haven: Yale University Press, 1983. pl 147.
Bowman, Robert. Sir Alfred Gilbert and the New Sculpture. London: The Fine Art Society, 2008. Pp. 6-7.
Robert Bowman and the Fine Art Society, London, have most generously given their permission to use information, images, and text from Sir Alfred Gilbert and the New Sculpture in the Victorian Web. Copyright on text and images from their catalogues remains, of course, with them. [GPL]
---
Last modified 7 June 2008