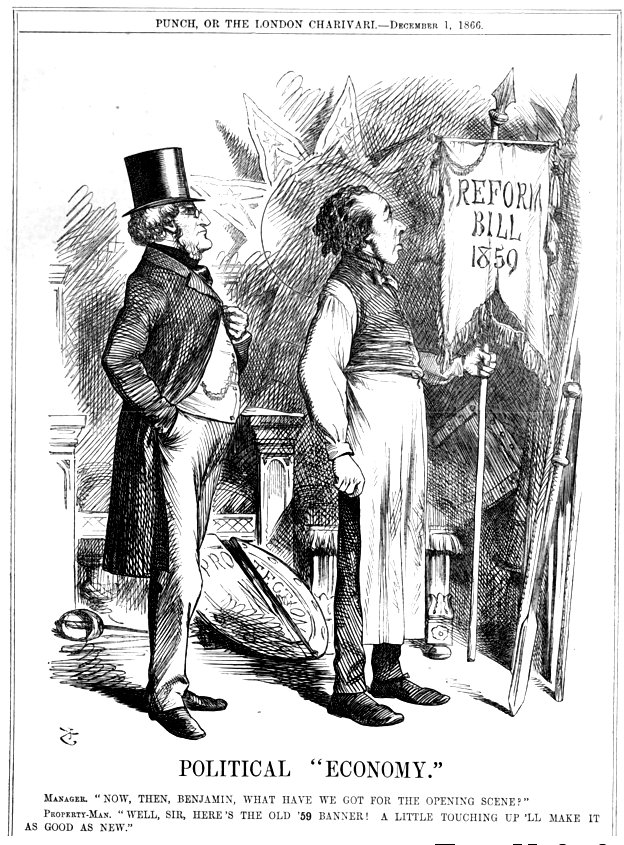 Manhood Suffrage
John Tenniel
1866
Wood engraving
Punch
Mr. Punch, relying on English prejudiced views of the Irish, asks a British workman if he wants the Irishman to have the right to vote.
Signed with monogram lower left.
Tenniel depicts Disraeli as the props man in a theater, who assures his manager that they can just reuse proposals for extending the franchise made in 1859. — George P. Landow
Image from Internet Archive.
[This image may be used without prior permission for any scholarly or educational purpose without prior permission as long as you credit this site and the Internet Archive.]