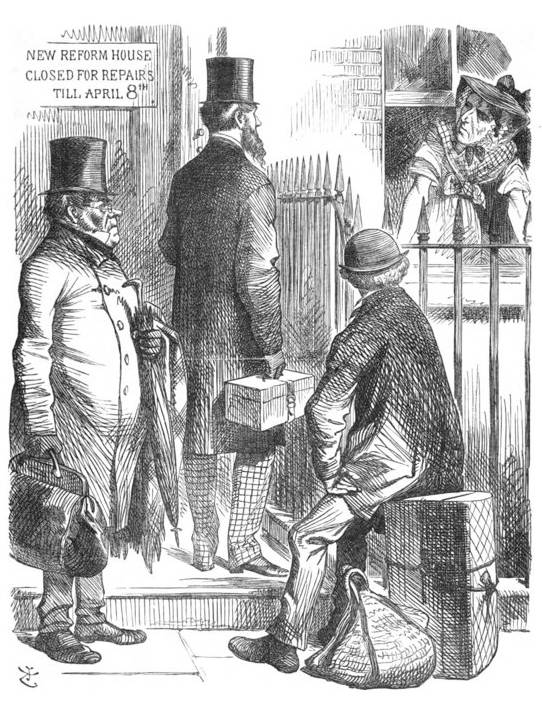 The 'Irrepressible' Lodger
John Tenniel
1867
Wood engraving
Punch (6 April 1867)
Signed with monogram lower left.
Disraeli tells some new voters that once the Reform Act of 1867 takes effect, lodgers as well as property owners will be able to reside in the "New Reform House" — that is, they will have the vote. — George P. Landow
Image from Internet Archive.
[This image may be used without prior permission for any scholarly or educational purpose without prior permission as long as you credit this site and the Internet Archive.]