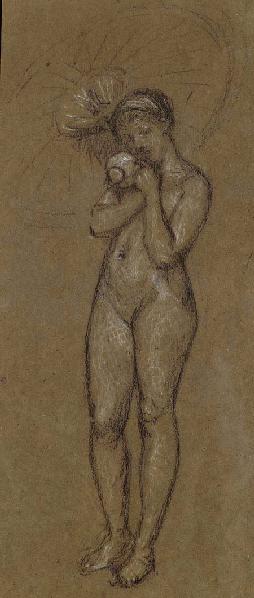 A Whistler study in the manner of Albert Moore: Nude with Parasol.
It is the custom, in writing of the works of an artist, to place him in some group of his contemporaries, or in some well-known school of painting, and in most cases this can be done without difficulty. His subjects and his manner of treating them, or the sources — often very obvious — of his inspiration, are generally sufficient to connect him with other painters. But when we try to place Mr. Whistler, we find that his work stands quite alone. By general consent he is termed an Impressionist, and in its truest sense the term perhaps describes his art better than any other. But the same term is applied to many painters of the day, between whose aims and his there is no sympathy whatever, and whose finished work bears no similarity to his. Indeed, with the possible exception of that most exquisite painter
Albert Moore
, none of his contemporaries can be classed with him; and it is impossible to mention the name of Albert Moore without feeling that the comparison between the work of the two artists cannot be carried very far. Both had the same ideals, it is true, but their treatment was radically different. In looking at Albert Moore's work, one feels that he has achieved his end completely, that there is nothing beyond. He has solved his problems with mathematical accuracy, and the result is the unsympathetic dryness of work in which, though the technical achievement is perfect, very little is left to the imagination of the spectator.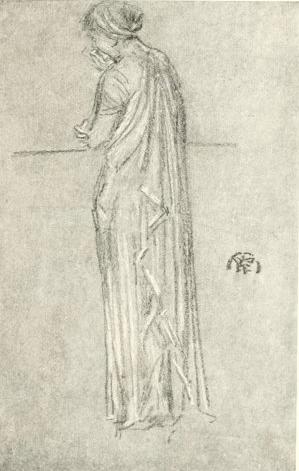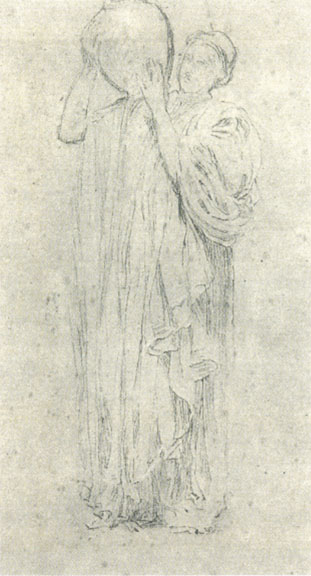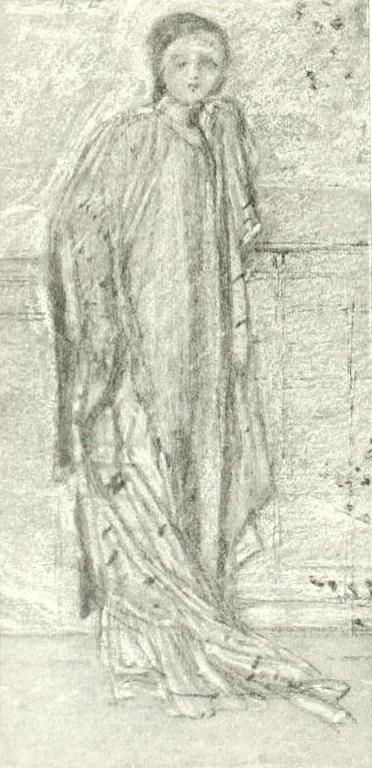 Two works by Whistler flanking three by Moore. Click on thumbnails for larger images and additional information.
In Mr. Whistler's work, on the other hand, there is always present an indefinable suggestion of mystery — of something behind what meets the eye at first sight. Anyone who has lived with one of his pictures continually before him can testify how it grows gradually on the beholder, daily showing new beauties and providing a constant stimulus to the imagination. [2]
Related Material
References
Way, T.R., and G.R. Dennis. The Art of James McNeill Whistler. London: George Bell and Sons, 1903. Copy from the University of British Columbia available on the Internet Archive. Web. 14 January 2012.
---
Last modified 16 January 2012