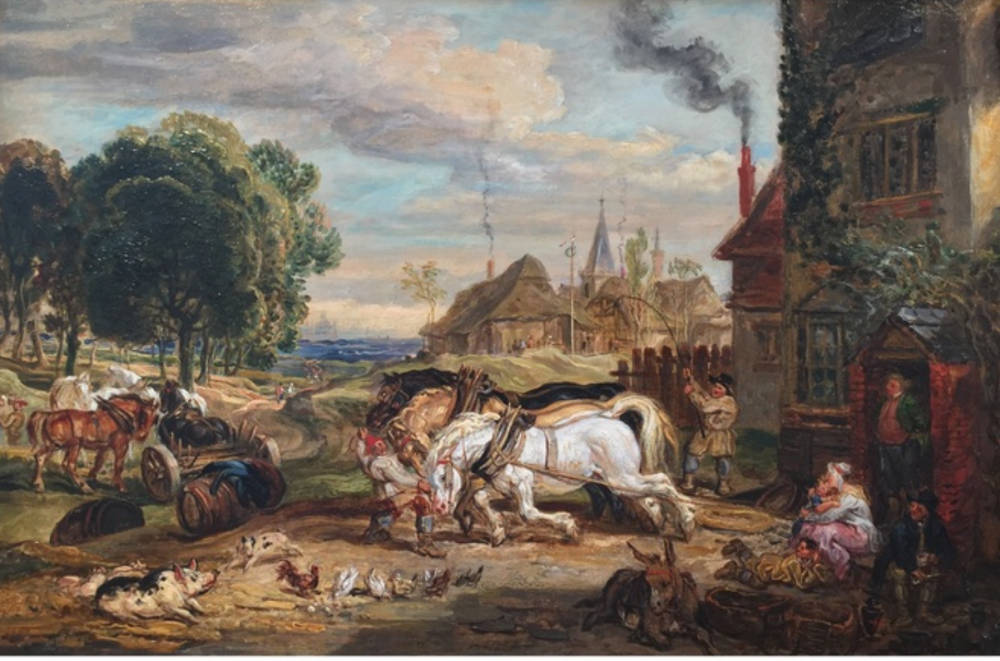 The Bunch of Grapes Tavern, Kensington by James Ward, RA (1769-1859). Oil on panel, 10 1/2 x 15 inches (27 x 38.5 cm). Image and text courtesy of the Fine Art Society, which retains copyright. — George P. Landow] Click on image to enlarge it.
Provenance: Presumably painted for the Duke of Bedford; probably by family descent at Woburn Abbey; T. Waller by 1904.
Exhibited: Arts Council of Great Britain, James Ward Memorial Centenary Exhibition, 1960, no.31 (lent by Lord Hesketh); Northampton Central Museum and Art Gallery, Exhibition of Country Life Pictures from Northamptonshire Houses, 8th October - 5th November 1966, lot 71.
Details
Bibliography
Beckett, Oliver. The Life and Work of James Ward, R.A., 1995, p.118.
---
Last modified 22 December 2017