Mrs. Ward is especially happy in her delineations of modern English domestic life. Her charming young matrons, her lovely babies and children — surely tempting enough to make the most amiable of gourmets ready to second Dean Swift's memorable proposition — her graceful interiors, her delicate presentments of home luxury and peace, are familiar to all. Her historical scenes, chiefly drawn from what has been called the domestic side of history, are likewise too well known to require more than a passing note. These scenes are invariably painted with knowledge of the subject, full consideration, and a firm hand. — Ellen C. Clayton, p. 164
The work of both Wards [Henrietta and her husband, Edward Matthew Ward] could be described more exactly as historical genre, centring on anecdotes featuring notable individuals from British and French history, but it was only Henrietta whose choice of subject-matter was critically downgraded or patronised by being treated as domestic. — Pamela Gerrish Nunn, p. 293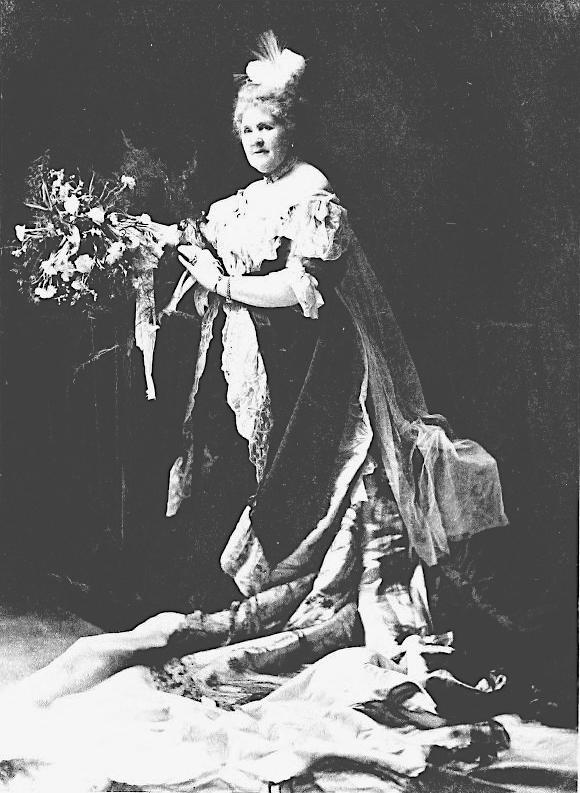 Frontispiece to O'Donnell.
Biographical Materials
Works
Bibliography
Clayton, Ellen Creathorne. "Henrietta Ward." English Female Artists. II. London: Tinsley Brothers. 1876. 161-66.
Dafforne, James. "British Artists: Their style and character, lxxvii: Henrietta Ward (Mrs E.M. Ward)." Art Journal 1864: 357-9.
Day, Michael. Henrietta Ward. A Victorian Artist in Slough. Slough: S.T.E.A.M., 2006.
Maude, R.W. "Mrs E.M. Ward: Royalties as Artists." Strand Magazine xvi (October 1898): 366-71.
McAllister, Isabel, ed. Memories of Ninety Years. London: Hutchinson, 1924.
Nunn, Pamela. "The Case History of a Woman Artist: Henrietta Ward." Art History 1, 3 (September 1978): 293-308.
W.T.W. "Mrs. E.M. Ward's Classes in Gerald Road." The Ladies' Field, 12 August 1899: 445-7.
Ward, Henrietta. Mrs E.M. Ward's Reminiscences. Ed. E. O'Donnell. London: Pitman 1911. Internet Archive. Contributed by Cornell University Library. Web. 11 March 2022.
---
Created 10 March 2022