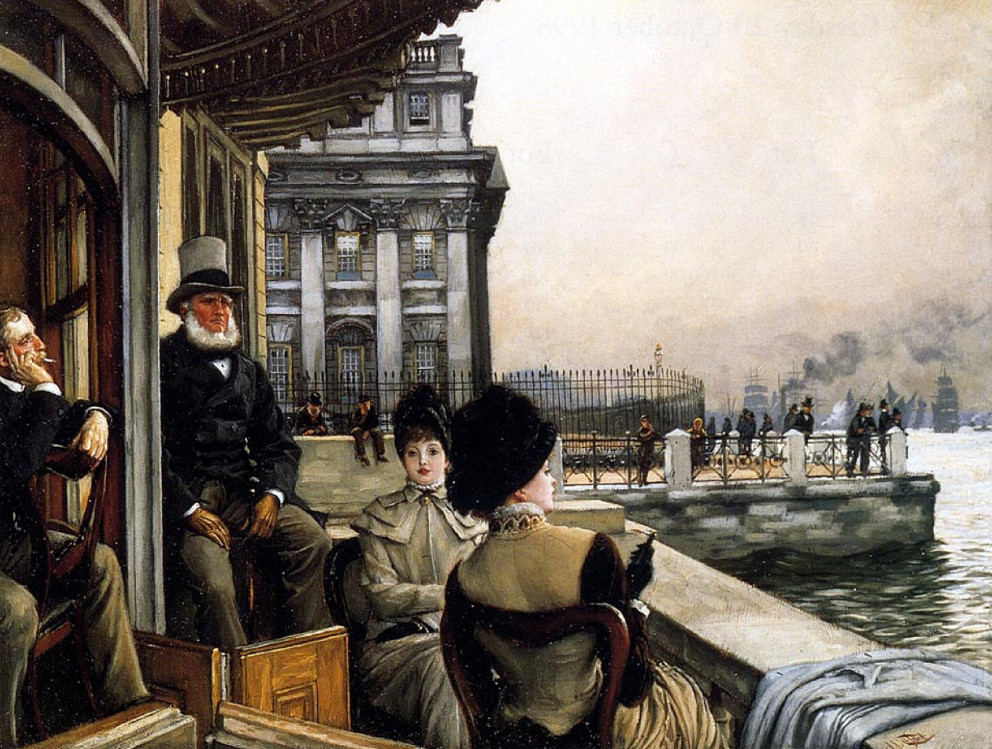 The Terrace of the Trafalgar Tavern, Greenwich, London by James Tissot (1836-1902). c.1878. Oil on Canvas. 11 by 14 in. (27.94 by 35.56 cm). Private collection. Text by Lucy Paquette. Formatting by Jacqueline Banerjee. Image source: WikiArt, where it is described as being in the public domain. [Click on the image to enlarge it.]
The Trafalgar Tavern was one of four riverside inns operating at that time; all were known for their whitebait dinners – for diners with the means to enjoy them. The Terrace of Trafalgar Tavern is inscribed "No. 1 Trafalgar Tavern/(Greenwich)/oil painting/James Tissot/17 Grove End Road/St John's Wood/London/N.W." on an old label on the reverse.
Bibliography
Paquette, Lucy. "On Holiday with James Tissot and Kathleen Newton in 1878." Web. 15 July 2019.
---
Created 15 July 2019