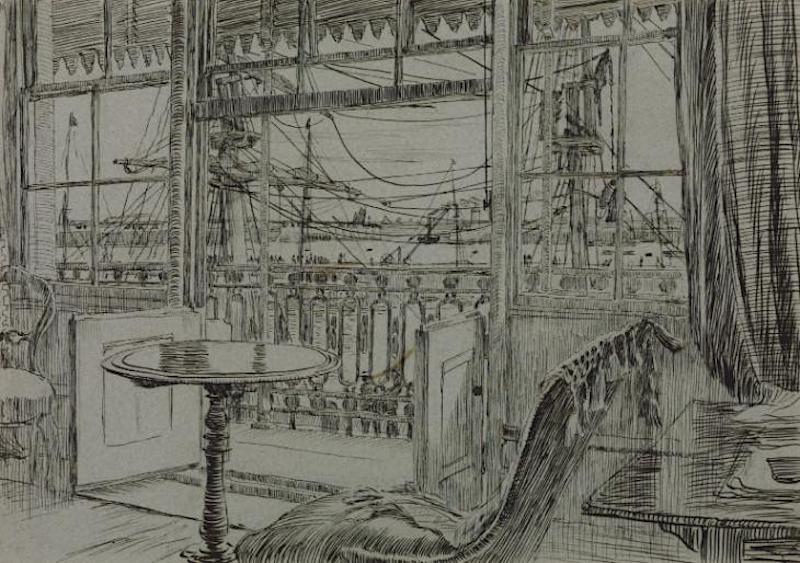 Ramsgate. James Tissot (1836–1902). Ink on paper. Size: Support: 251 x 352 mm. Collection: Tate. Bequeathed by J.R. Holliday 1927. Reference: N04295. Image kindly released on the Creative Commons license (Creative Commons CC-BY-NC-ND (3.0 Unported)).
According to the gallery display label of October 2013:
This pen-and-ink drawing shows a room overlooking the seaside town of Ramsgate. The beach and harbour were popular subjects for 19th-century artists, but Tissot's unusual interior view shows only a glimpse of boats. He uses the linear medium to weave a pattern of masts, architecture and furniture.
Resorts like Ramsgate were often settings for modern-life novels and plays such as those of Wilkie Collins. The empty room suggests absence and events past or yet to come. Tissot added figures to the scene in three other versions of this composition.
One of the most popular paintings of the era was, of course, William Powell Frith's Ramsgate Sands. — Jacqueline Banerjee.
Related Material
---
Created 15 July 2019