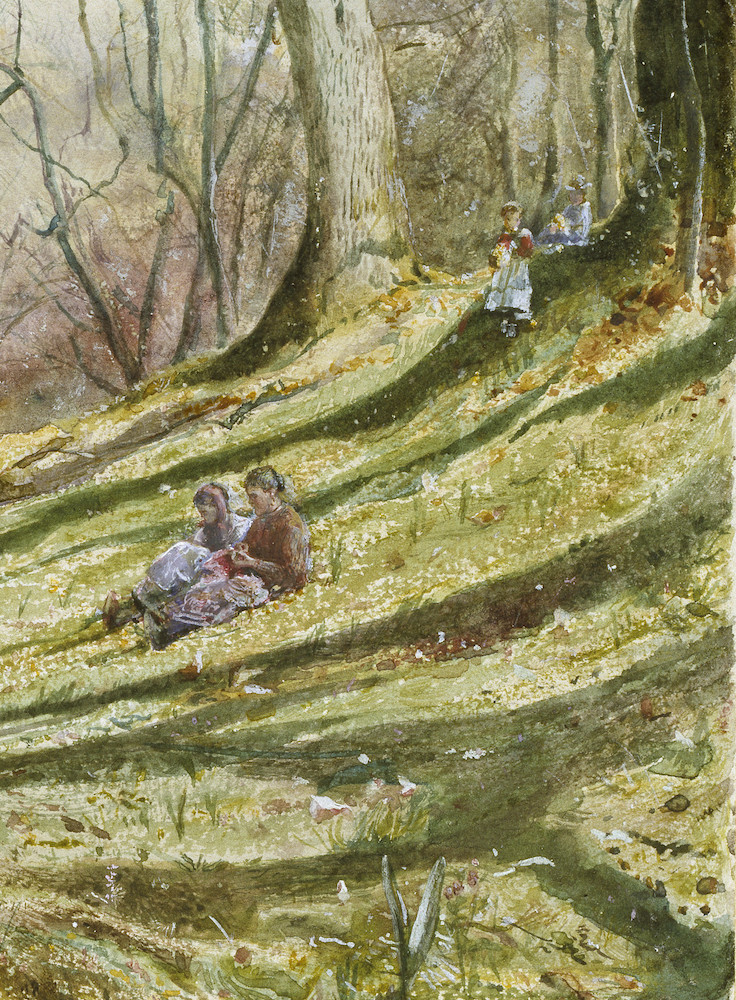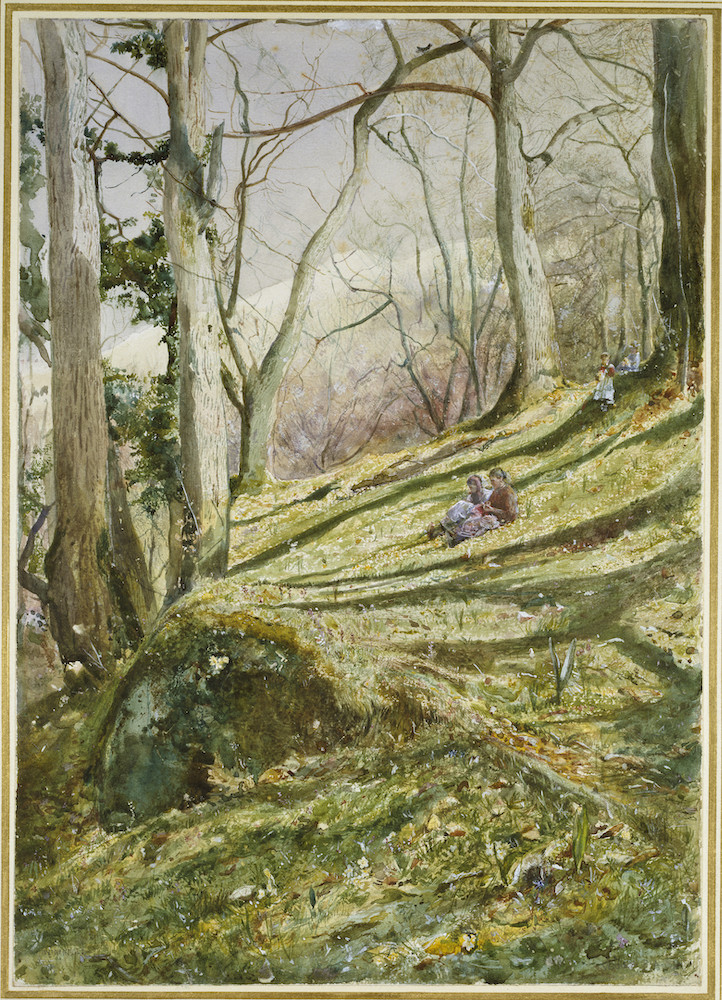 Left: Whole picture. Right: Closer view of figures.
Wooded Slope with Four Figures. John William Inchbold (1830-1888). c. 1881. Watercolour and bodycolour on paper. 35.5 x 25.1 cm. Signed and dated lower left "J.W. Inchbold/Vevey/8-4-188-[?]" Collection: Ashmolean Museum, Oxford, presented byMiss Mary Tyrwhitt, 1945; WA1945.96. Press image kindly given for review purposes on the occasion of the exhibition, Pre-Raphaelite Treasures at the Watts Gallery, Compton (review). [Click on the images to enlarge them.]
Christiana Payne notes that this is one of the artist's later, more poetic works, in which he is more interested in the atmosphere than in the details of the scene (221). Indeed, it is hard to make out the fourth figure just appearing at the top of the slope on the right. The most impressive elment of the composition is the pattern of shadows thrown by the tall, slender, silvery tree trunks. The sky is pale, as is the light itself. It is early April: as well as old fallen leaves, a few daffodils and primroses dot the grass. Spring is only just arriving, but the promise of it is in the air, and the outdoors beckons. —Jacqueline Banerjee
Bibliography
Payne, Christiana, with essays by Fiona Mann and Robert Wilkes. Pre-Raphaelite Drawings & Watercolours. Oxford: Ashmolean Museum, 2021.
---
Created 26 March 2022