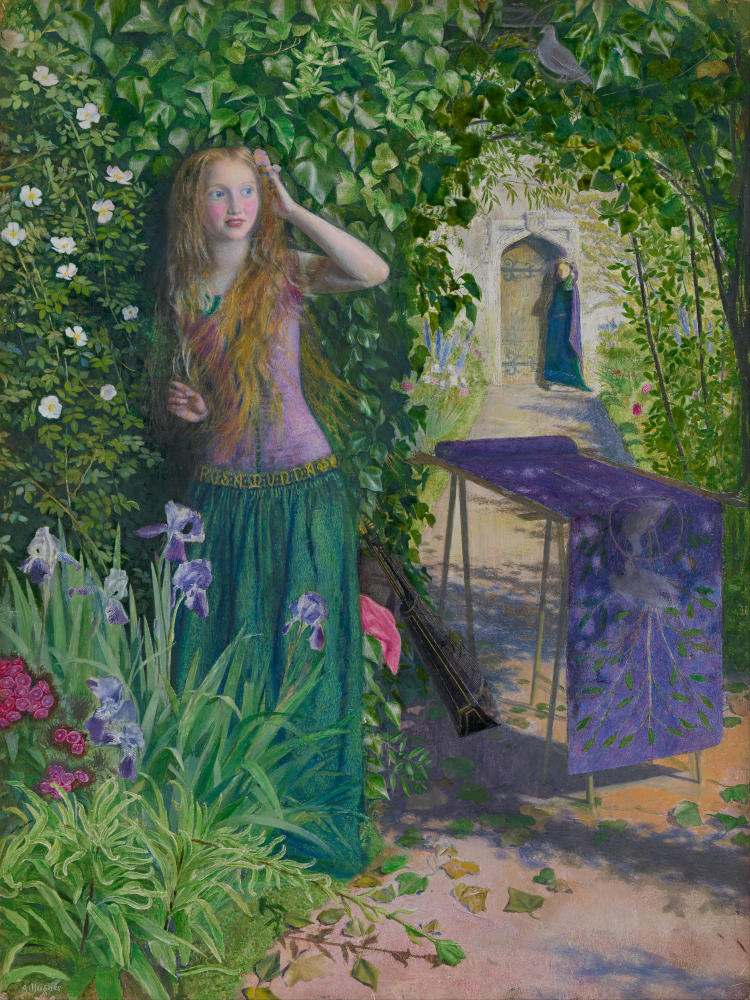 Fair Rosamund
Arthur Hughes
1854
Oil on cardboard
16 x 12 inches (40.3 x 30.5 cm).
Collection: National Gallery of Victoria, Melbourne
[Click on the image to enlarge it, and mouse over the text for links.]
The twelfth-century figure of Henry II's mistress was a favourite subject for the Pre-Raphaelites. They adopted the legend that the King had built her a secret bower, and Queen Eleanor became jealous of her, finally murdering her. According to Susan Casteras, "One recurrent metaphor is of dropped blossoms, referring both to actual flowers and to the fallen Rosamund, whose name means 'rose of the world'" (64).
Downloaded from the gallery's website by kind permission. See links to details and related material below. — JB